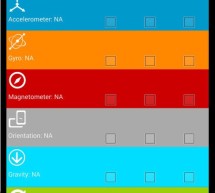 UPDATES Nov 23, 2013: SensoDuino 0.160 gets a face left. Nov 19. 2031: OPINION: The Amazing Synergy Between Arduino & Android. Nov 19, 2013: SensoDuino 0.159 is out. Android phone date (y,m,d) and time (h,m,s) are supported as sensors. Support for Android KitKat (4.4/API 19). INTRODUCTION Think of SensoDuino as having over a dozen virtual shields for your Arduino each providing a function or feat ...
Read more

›
Now I am lucky enough to work at the greatest company in the world as a University of Waterloo, co-op student. It might not even be a company you've heard of yet. They're named Upverter and we are trying to change the way people design, build, share and collaborate on electronics. My job (also the coolest job in the world) is to find interesting problems that either have been or could be solved with electro ...
Read more

›
In this example, you will use your Ethernet Shield and your Arduino to create a simple Web server. Using the Ethernet library, your device will be able to answer a HTTP request with your Ethernet shield. After opening a browser and navigating to your Ethernet shield's IP address, your Arduino will respond with just enough HTML for a browser to display the input values from all six analog pins. Circuit The E ...
Read more

›
a.k.a. the gratuitously complicated bidirectionally communicating Arduino-based scrolling Twitter display and notifier. ---- This project was mainly done as an excuse to learn how to use character LCD displays with my Arduino, and figure out how to make a bidirectional serial protocol.  One major design goal was that the hardware would take user input and communicate back to the PC, not just run as a "dumb" ...
Read more

›
Web-enable your interactive sensors over desktop, smartphone and tablet devices. This tutorial describes in detail how to use the free SensorMonkey service to remotely control a pan and tilt webcam attached to an Arduino using nothing more than a simple webpage. The webpage can be viewed on any desktop, smartphone or tablet device with a compatible web-browser. I use the jQuery UI library to provide interac ...
Read more

›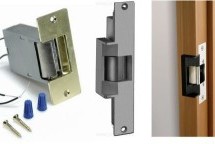 Thanks to everyone who supported this project and voted for it in the Arduino Challenge! I was awarded second prize and hope to participate in more Arduino contests in the near future. This tutorial will explain a simple way to make a password protected bluetooth door lock using your Arduino, which can be unlocked by sending a four digit pin from your Android phone!  The hardware setup is quite simple,  and ...
Read more

›