I wanted to make a photbooth for a Christmas party. I wanted it to be simple to operate and only be one click easy so that even a guest who was chemically uncoordinated could even operate it.I wanted a solution that would take a photo and post it on facebook. Guests could later tag themselves or others.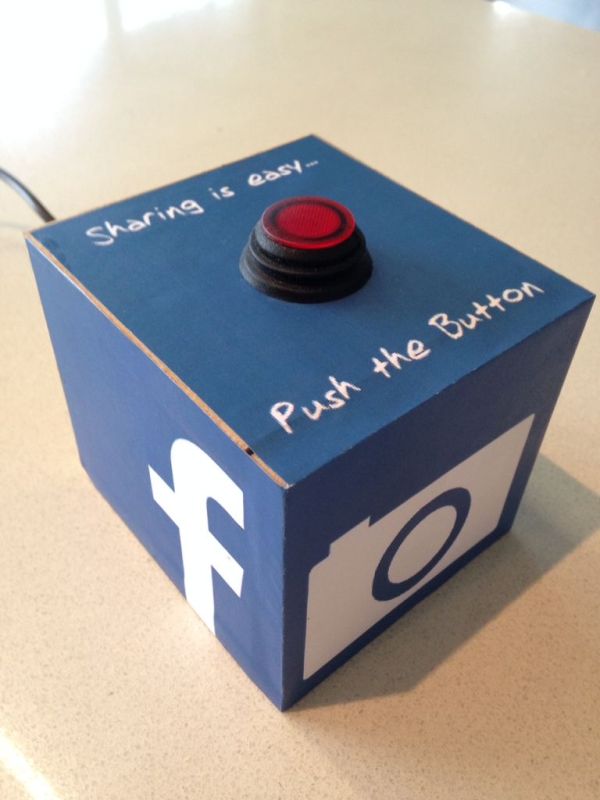 There are three parts to this solution:
The Photobooth software
The Button
Software for the button to talk to the software
Step 1: The Photobooth Software
For the photobooth software, I have used DSLRBooth (http://www.dslrbooth.com/) it had everything I wanted.
It can:
Print directly to a printer
Post to facebook (Pro version only)
Generate a QR code for guests to scan and retrieve their photos
Email guests a copy of their photos
SMS (Twilio account needed)
Has a range of templates that you can overlay images etc… These can be customised as well.)
Rather than regurgitate the setup instructions, you can view them athttp://www.dslrbooth.com/howto/photo-booth-instructions/
The trial version runs for 7 days and gives you all premium features. If you plan on using this software, download it within 7 days of your event. Or pay for it.
Step 2: The Button
This was the fun bit. I wanted to make the whole experience simple to use. I thought a glowing button would do the trick.
For more detail: FaceBooth – One button to facebook photobooth