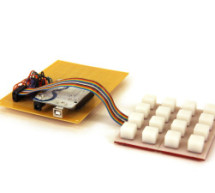 The 74HC595 is an easy and inexpensive (at about 60 cents apiece) way to increase the number of digital out pins on your Arduino.  In this tutorial I'll show you how to drive up to 16 LEDs with one 74HC595 using a technique called multiplexing.  In the end, all 16 LEDs will require only three of the Arduino's available digital pins. The finished product will look like this: I used the sparkfun button pad pc ...
Read more

›
I acquired an old fax machine that looked like a ripe source of parts, like steppers, IR sensors, micro switches and things.  As it turned out, it was.  It also had a nice looking 2 x 16 character LCD.  However, after taking everything apart, I found the LCD only had 13 pins instead of the more common 10, 14 or 16 pins.  They were not labeled, so that's where the investigation came in.  After an exhaustive ...
Read more

›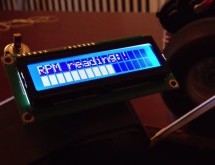 Sometimes when you're testing a sensor or debugging a value in an Arduino project, you want to see something other than numbers flying by in the Serial Monitor. However, you want to get the sensor working quickly, and you don't want to take the time to write code to graph it or display it in an intricate way. Well, we can fix that :) The trick is very simple. However it graphs it sideways, but hey, it's qui ...
Read more

›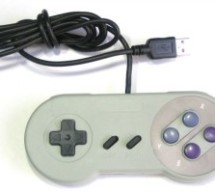 Make a game pad with an accelerometer inside! This project tutorial will show you how you can convert a console game pad into a USB keyboard mouse for playing games on your PC. The USB game pad can be used with nearly any software, such as a MAME emulator, game, simulation software, or for custom user interfaces. We'll start by turning the buttons of the game pad into keyboard buttons, so that pressing 'up' ...
Read more

›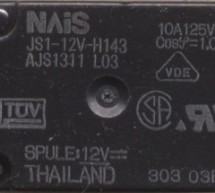 To connect a 12V relay to the Arduino you need the following things: - 1 Arduino - 1 diode for example 1N4007 - 1 NPN transistor for example 2N2222 (in the US) or BC548 (in Europe) - 1 relay for example one with coil voltage 12V and switching voltage 125VAC/10 A - 1 multimeter Step 1: Measure the coil resistance We are going to measure the coil resistance to calculate the current. First we must find the coi ...
Read more

›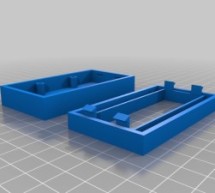 I'm currently helping a couple of engineering students finish a senior project that didn't get finished last year. Long story... Anyway, it's a bicycle brake tester being built for Paul Components. The mechanical design is great, but they had trouble with the electronics. Part of those electronics involved writing numbers to a pair of Sparkfun 7-segment displays. There's a lot of discussion on the Sparkfun ...
Read more

›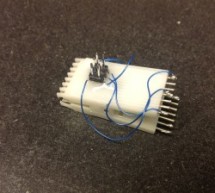 I got my start in microcontrollers with the Arduino, as many of us outside of electrical engineering did. (And still do!) The ease of programming that little board makes it a great gateway... and like any gateway, sometimes you go through. Most of my projects now don't use Arduinos directly. For simple microcontroller applications, it's much more cost-effective to use a bare microcontroller selected for the ...
Read more

›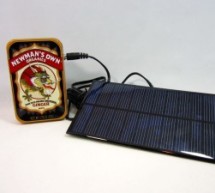 One of the most fun and useful projects on instructables is to create your very own solar USB/ iPhone charger. They're not overly difficult to make, nor are the parts overly expensive or hard to find. For the most part they do a rather good job of charging up small gadgets. Mostly. The big flaw in the DIY solar charger world are the batteries. Nearly all the designs on instructables (including all of my des ...
Read more

›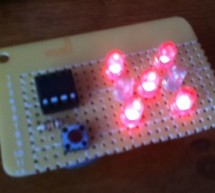 If you have looked at my 5 LED ATtiny85 POV display, we programmed the ATtiny with the Arduino. (If you haven't seen it, click here) We will be doing the same thing for this LED Dice project. The total parts cost for this project is about $5-$10. (Not including the Arduino board and the tools.) It is super simple to make, so don't worry if you don't have a lot of programming/ electronics experience. This is ...
Read more

›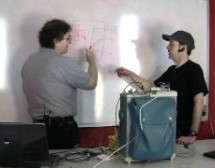 How To Interface a CDV 700 Geiger Counter to a PC Using an Arduino (Part 1) The second part of our video series of our project to interface to a CDV-700 radiation meter using an Arduino Uno! How To Interface a CDV 700 Geiger Counter to a PC Using an Arduino (Part 2) Code: A video on our project to interface to a CDV-700 radiation meter using an Arduino Uno! Here is the code mentioned in the video: int count ...
Read more

›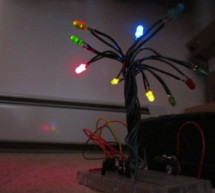 Ever wanted an LED tree? Well now you can have your LED tree and eat it too (no, wait, you probably shouldn't).. Step 1: Gather the parts You will need: 1x ATtiny85 10x male header pins Solid core wire, 2 colors A bunch of LEDs 1x Arduino Uno to program the ATtiny Step 2: Program the ATtiny To prep the Arduino for programming the ATtiny, follow the guide on this page. After you have done that, upload this s ...
Read more

›
In the following tutorial, directions are given for creating a single node for the DoHas (Distributed Optical Harvard Architecture System). After constructing two of these nodes, a small distributed computer can be implemented which uses one node for sending instructions, mimicking input and the instruction set to manage it, and another node which will act as memory. One unique feature about this system is ...
Read more

›