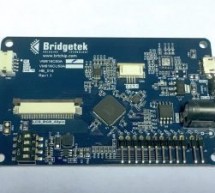 Coinciding with the BT815 and BT816 advanced graphics controller ICs being ramped up into volume production, Bridgetek has introduced a series of accompanying entry-level development modules. Supporting a range of different display configurations, the compact (54.1mm x 85.60mm) VM816C modules each feature a BT816 device. Through these items, engineers will be able to utilise the functionality offered by the ...
Read more

›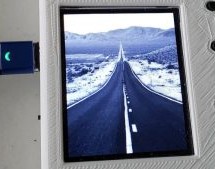 Working with graphics on microcontrollers has always meant focusing on making the most of limited resources. Particularly in the 8-bit era, all manner of tricks were used to get low-performance chips to achieve feats beyond their lowly station. However, these days, we're blessed with 32-bit workhorses with clock speeds in the tens, or even hundreds, of MHz and many kilobytes of RAM to match. It's these high ...
Read more

›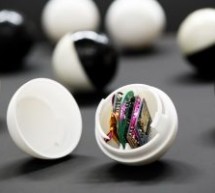 A small team of researchers led by Peter Baltus, professor of microelectronics at the department of Electrical Engineering at Eindhoven Institute of Technology, the Netherlands, has developed small circuit boards equipped with sensors that can easily fit into a small golf-sized ball. While moving inside a pipeline, these swarm of smart marbles or balls can detect any obstacles, damages o ...
Read more

›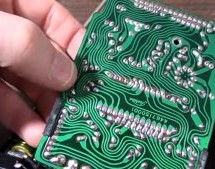 There was a time when any electronics student would have a slide rule hanging off their belt. By the 1970s, the slide rule changed over to an electronic calculator which was a pricy item. Today you can buy calculators at the dollar store. [JohnAudioTech] pulled out an old Radio Shack vacuum fluorescent display (VFD) calculator and found it didn't work. Obviously, that means it is time to open it up. It is f ...
Read more

›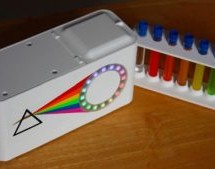 Spectrophotometry is an important scientific tool, most commonly used in biology and chemistry. It's a method to measure the amount of light absorbed by a chemical solution at various different wavelengths. While it's typically the preserve of expensive lab equipment, [Daniel Hingston] built a rig to do the job at home. The heart of the rig is a normal filament-based flashlight bulb, which produces good-qua ...
Read more

›
CubieTech recently announced a new SBC CubieBoard9 on their product page. This SBC is yet unpriced and also not reached the CubieBoard.org community website. CubieBoard9 features a quad A53 Actions S900 SoC, 3GB LPDDR3, 16GB eMMC, WiFi/BT, and dual independent displays with HDMI, MIPI-DSI, LVDS, and eDP. Back in 2014, CubieTech announced Allwinner A80 based CubieBoard8 that was never launched in the ma ...
Read more

›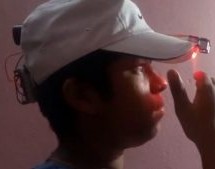 Some of us are oblivious to how often we touch our faces. The current finding is we reach for our eyes, nose, or mouth every three to four minutes. Twenty times per hour is an awful lot of poking, picking, itching, and prodding when we're supposed to keep our hands away from glands that can transmit and receive disease. To curb this habit and enter the 2020 Hackaday Prize, [Lloyd lobo] built a proof-of-conc ...
Read more

›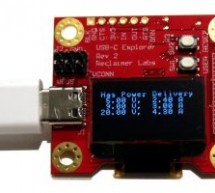 I've been quiet for a while, mostly because I've been working on a new USB-C board. Actually, the board didn't take the most time; that would be the firmware development. (Never underestimate firmware). The result is a cool piece of gear, a powerful development platform, and a stronger firmware library. The USB-C Explorer is a development board with everything needed to start working with USB Type-C. It con ...
Read more

›
Measuring just 0.9×0.6×0.3mm (50 % smaller than a conventional 32.768 kHz crystal resonator), the WMRAG series 32.768 kHz MEMS resonator is the world's smallest, claims manufacturer Murata. Murata Manufacturing Co., Ltd. (Head Office: Nagaokakyo-shi, Kyoto; Chairman of the Board and President: Tsuneo Murata) has developed the world's smallest 32.768kHz MEMS resonator, which is expected to make a significant ...
Read more

›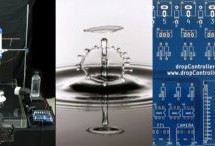 dropController has the kind of documentation we wish would spontaneously generate itself whenever we build something. [Martyn Currey] built a robust rig for water droplet photography, and we don't want to dismiss the hardware, but the most impressive part might be the website. It might not be very fancy, but it's thorough and logically organized. You can find parts lists, assembly manuals, tutorials, sketch ...
Read more

›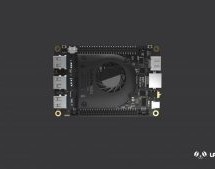 After several months of delay, DFRobot is shipping its Kaby Lake based LattePanda Alpha SBC model, with 8GB RAM and 64GB eMMC with OS support for Windows 10 or Ubuntu 16.04 LTS. Public sales have moved from pre-order to in-stock fulfilment for at least one model. Just like the earlier Intel Cherry Trail based LattePanda, the LattePanda Alpha is significant for being a community-backed hacker board loaded wi ...
Read more

›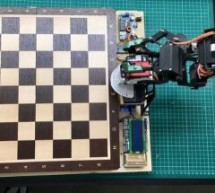 Makers and electronic enthusiasts looking for a new project to keep then visit this weekend, maybe interested in this excellent Arduino -controlled robotic arm capable of precision moves small enough to pick up and plays chess pieces. Watch the demonstration video below to learn more. "If you're tired of playing chess on a screen, then perhaps you could create a robotic opponent like Instructables user Mich ...
Read more

›