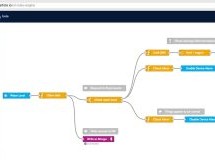 At Spectra, Particle's annual conference, they announced three new products designed to improve enterprise-level IoT development. They are bringing IoT to maturity with total development, deployment, and maintenance platform that goes all through to the enterprise level by design. The 3 new products include: The Particle IoT Rules Engine, Particle Workbench, and Particle Mesh SoMs. The Particle IoT Rules En ...
Read more

›
It's not uncommon to happen across vintage measurement equipment at the local flea market or garage sale. Often with an irresistible aesthetic, and built to last decades, these tools nonetheless tend to be sidelined when modern multimeters are available. [Build Comics] had just such a piece on hand, and decided to repurpose it with some modern hardware instead. The build begins with a Hartmann & Braun 6 ...
Read more

›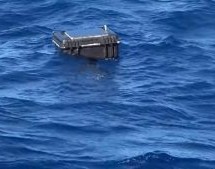 It may be named after the most famous volleyball in history, but "Wilson" isn't just a great conversationalist. [Hayden Brophy] built the free-drifting satellite buoy to see if useful science can be done with off-the-shelf hardware and on a shoestring budget. And from the look of the data so far, Wilson is doing pretty well. Wilson belongs to a class of autonomous vessels known as drifters, designed to floa ...
Read more

›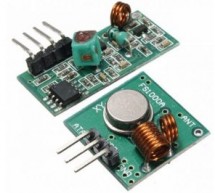 Introduction While building microcontroller based projects, there are occasions where communication will be required between two devices, either in a duplex/transceiver based operation (where both devices can transmit and receive at the same time) or in a simplex-based operation where communication is one way (Receiving device cannot transmit and the transmitting device cannot receive). Several options exis ...
Read more

›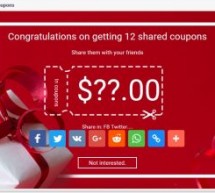 Coupons are a great way to save money when purchasing something, but finding one could be somehow tricky most of the times and not all business owners offer coupons. PCB making and manufacturing can be sometimes expensive depending on your point of view and using coupons is a win-win situation. In this post, I will highlight some easy ways to secure coupons for free for reducing the cost of your printed cir ...
Read more

›
USBNinja is an information security and penetration testing tool that looks and functions just like a regular USB cable (both power and data) until a wireless remote control triggers it to deliver your choice of attack payload to the host machine. In essence, USBNinja is the next step in the evolution of BadUSB, embedding the attack in the USB cable itself. The Attack When plugged into a host computer, USBN ...
Read more

›
Vdd brownouts are among the most common antipodes of microcontroller design – they are especially annoying, as their presence is not easy to detect. Diodes Incorporated provides a new family of easy-to-use supply voltage monitor ICs. From a principal point of view, the parts are not difficult to understand. Simply connect them to VCC and ground, thereby allowing the chip to keep an eye on the supply. After ...
Read more

›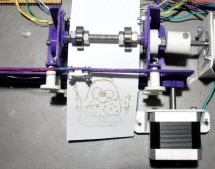 Over the years there have been a variety of methods for a computer to commit its thoughts to paper. Be it a daisy wheel, a dot matrix, a laser, or an inkjet, we've all cursed at a recalcitrant printer. There's another type of printer that maybe we don't think of quite as often but is workhorse in a million cash registers and parking ticket machines: the thermal printer. These mechanisms can be readily found ...
Read more

›
The finger-tip sized ARM Cortex-M4F module with BT 5, BT Mesh, and 30 I/O The arrival of Bluetooth 5 was a significant leap forward for the IoT developer community, especially with its new Bluetooth Mesh functionality, which connects more devices and more sensors. Nearly four billion devices are expected to be shipped with Bluetooth technology in 2018. Bluetooth is driving innovation and creating new market ...
Read more

›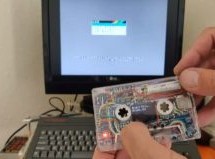 While these days we're blessed with the magic of always-on internet connections and cloud services, back in the day software was delivered on physical media. Some of the most reviled media were data tapes, much maligned for their glacial loading times. However, the tangibility did give them some charm, and [JamHamster] decided to recreate this with his self-contained virtual tape loader. The guts of the loa ...
Read more

›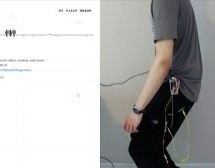 [Ryan] wanted to hack the Google Chrome Dinosaur Game so he could control the dinosaur with his own movements. The game only requires two keyboard presses (up and down arrow keys), so controlling the game with the Arduino Keyboard library only requires a few simple function calls. He uses the Arduino MKR board in his build, but notes any number of other boards would work as well. A force sensor detects his ...
Read more

›
VIA Technologies has unveiled a mini-PC that runs Android 8.0 on a Snapdragon 820E named the VIA ALTA DS 3 Edge AI. The VIA ALTA DS 3 Edge AI operates an Android 8.0 "Oreo" BSP for the Snapdragon 820E, which also powers the Arrow/Qualcomm DragonBoard 820c SBC. The Snapdragon 820E is a close replica, variant of the Snapdragon 820, in league with other embedded Snapdragon variants with 10 years lifespan such ...
Read more

›