Make SMART Your Washing Machine
If also you, like me, put your vest on the washing machine and wait the best moment for wash the clothes… make SMART your Washing Machine.
Story
If also you, like me, put your vest on the washing machine and wait if is the best moment for wash the clothes, also you have a problem… like me. The best moment for me is when the cost of electricity is low, in Italy this happens at certain hours of the day, when I can hang my clothes after the stop of washing machine. Now I can start the washing machine by using a timer, but with Arduino MKR1000 and Cayenne, I can read on my smartphone when the washing machine starts, and when the washing machine has finished the program. I can read this always and everywhere. Besides, I or my family, we can receive an email notification of the start and the stop of washing machine. This is possible by using Cayenne, Arduino, and a little bit of components. This is IoT, this is Making, this is the Future!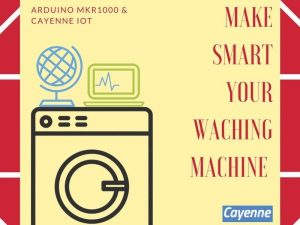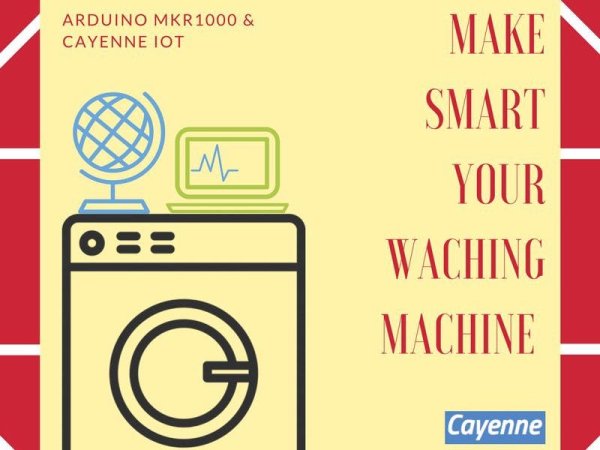 Do you want an Arduino MKR1000? Try on Amazon! Do you live in Europe? Than you can try Genuino MKR1000!
Step 1: Subscribe to Cayenne
First af all you can subscribe to Cayenne. Cayenne is totally free, and you can use all the tools for making IoT object. Cayenne is really "IoT for all". Sign In Cayenne by using this link.
After you can see your dashboard, and, if you have, your devices.
Now is the Arduino MKR100 time!
Step 2: The components
All the components are really cheap. You can buy on Amazon.
The Arduino MKR1000 have a module for charge one liPo 3.7V battery. This is real IoT!
Step 3: Download the Arduino software
For upload the code on your Arduino MKR100 you must have Arduino IDE. You can download this by Arduino.cc site. Download the last version of software, and install on your computer. The Arduino IDE is Multiplatform, and open. After this you can add the Arduino MKR1000 board by using the board manager.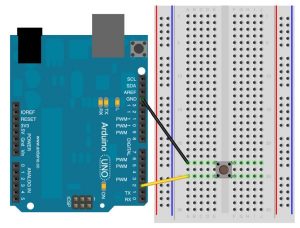 Search Arduino MKR1000 on Board Manager panel (Tools -> Board -> Board Manager). You must install SAMD 32-bits ARM Cortex-M0+.
If when you put the Arduino MKR1000 and don't see the shield in Arduino IDE, you can see my tutorials. If the Arduino MKR1000 board not work, you can begin with anything more simple.
Read more: Make SMART Your Washing Machine
Project Ratings:
Related posts