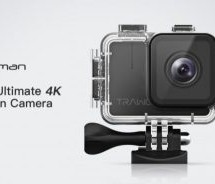 Life is full of adventures. The best way to preserve your memories is to capture them exactly as they are and one of the best ways to capture them is with action cameras. Action cameras can go beyond your average camera, or your high-end smartphone would dare to. With their rugged and waterproof designs they can endure the rigors and extremes of any adventure. The GoPro Cameras especially the GoPro Her ...
Read more

›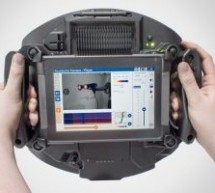 Every day of our lives we get bombarded with different sounds around. Loud music, radio, people talking on their phone, automobile, traffic, and those unknown late night quacking sounds. All of these sounds are what makes our day to day activities, and we have even gotten accustomed to most of them and rarely get disturbed by them. However, when an unwanted sound keeps popping ...
Read more

›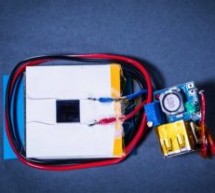 Cellphone chargers have been in existence for years and have grown from one stage to another. It started with the mobile phone traditional charger which had a USB interface, a DC converter, and a charging plug and now has expanded to a close-range inductive wireless charging. The commonly used inductive wireless charging is nice but limited, it still requires close contact with the charging pad making it of ...
Read more

›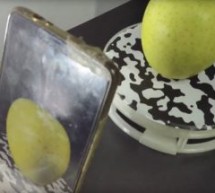 Using the power of Arduino and utilising the camera and powerful performance of a smartphone QLRO has created a fantastic 3D scanner aptly named the AAScan. Check out the video below to learn more about the Android 3D scanner which is open source and fully automated. "I've designed my own 3D scanner! So, what's different between this and many other designs on Thingiverse? First, it is minimalist. It only in ...
Read more

›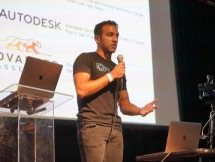 Mihir Shah has designed many a PCB in his time. However, when working through the development process, he grew tired of the messy, antiquated methods of communicating design data with his team. Annotating photos is slow and cumbersome, while sending board design files requires everyone to use the same software and be up to speed. Mihir thinks he has a much better solution by the name of InspectAR, it's an a ...
Read more

›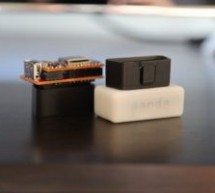 Comma.ai is a self-driving car startup founded by George Hotz, the American hacker known for unlocking the iPhone and the PlayStation 3. Comma AI who originally wanted to build self-driving car kit, canceled their initial project due to safety concerns from NHTSA but later open-source their project and has now launched a Panda, an On-Board Diagnostics (OBD) II adapter that is expected to expose a car sensor ...
Read more

›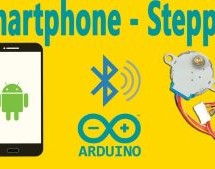 This instructable is the written version of my "Arduino : How To Control Stepper Motor via Bluetooth (with Smartphone)" In this project we will control a Stepper motor with a smartphone via bluetooth. My YouTube Channel First, you should see the following Instructable: How to Control a Stepper Motor With L293D Motor Driver Step 1: Tutorial https://youtu.be/EpLR4I9WYOU The Stepper motor used here is a rusty ...
Read more

›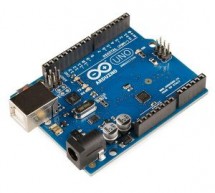 Hello, everybody!!! It has been some time I had not updated my post here. Today I would like to share with you guys an experiment I made. I am going to control LEDs using MIT app inventor speech recognizer. Oh before I forget, I had also started a blog where I post some other Arduino Experiments. Feel free to visit to my blog at halim930112.blogspot.com Ok now, let's see what is needed to accomplish this ex ...
Read more

›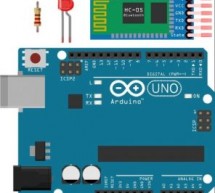 Ever thought of controlling any electronic devices with your smart phone ?Controlling your robot or any other devices with your smartphone will be really cool. Here is is a simple and basic tutorial for interfacing Bluetooth with arduino Step 1: Things You Need Hardware Bluetooth Module HC 05/06ArduinoLED220Ω ResistorAndroid device Software Arduino IDEArduino IDEAndroid Studio (Not Really required I wi ...
Read more

›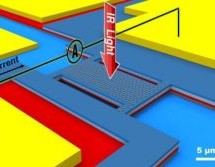 Now you can use your smartphone to check how clean the air is, measure the freshness of food or even the level of your blood sugar. This has never been so easy. All credit goes to the new spectrometer sensor which is developed at the Eindhoven University of Technology and can be easily attached to a mobile phone. The little sensor is just as precise as the normal tabletop models used in scientific labs. The ...
Read more

›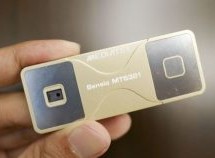 Smartphones in recent times have contributed to the growth of the medical sensing industries with a major success in the usage of a smartphone camera and flash to detect heart rate. Specialized Apps installed on the phone can use the phone inbuilt camera and flash to read an individual heart rate with high accuracy but nothing else in the space of health monitoring. Sensio is a biosensor that will allow sma ...
Read more

›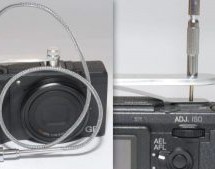 Most cameras these days offer some kind of built-in WiFI or Bluetooth control that allows you to fire your camera from an app on your smartphone. But not all of them do. The Ricoh GRII is one of those cameras that actually does offer some remote control via an app or USB remote, but sometimes you still want that tactile feel of pushing a shutter button, and the immediate response it gives. One GRII owner, S ...
Read more

›