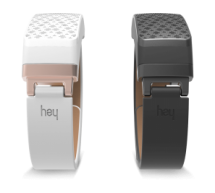 HEY is an innovative bracelet that really makes you feel connected to a loved one. It uses a unique technology to send your touch as far as needed. It's the first bracelet that mimics a real human touch, not by producing a mechanical vibration or buzzing sensation, but an actual gentle squeeze. On Valentine's Day the stylish piece of smart jewelry was launched on Kickstarter and within one hour it was alrea ...
Read more

›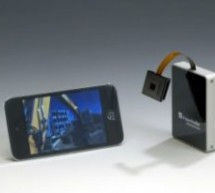 Researchers at the Fraunhofer Institute for Applied Optics and Precision Engineering IOF have developed a process that makes the production of a two-millimeter flat camera possible. Similar to the eyes of insects, its lens is partitioned into 135 tiny facets. The researchers have named their mini-camera concept facetVISION, following nature's model. This mini-camera has a thickness of only two millimeters a ...
Read more

›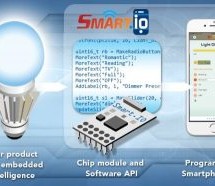 Creating a smartphone application for your embedded products may be a high-cost process that consumes time and efforts. ImageCraft, a producer of high quality low cost embedded system tools, had developed "Smatr.IO" as a very cheap alternative solution that allows you to add a friendly user interface to any embedded project. Smart.IO is a toolkit that helps you to create a compatible application with your p ...
Read more

›
This article describes a temperature monitoring system on an Android smartphone. Temperature is sensed by a temperature sensor installed in the circuit and is sent over Bluetooth to the smartphone. An Android application is used in the smartphone to display temperature data. The system provides easy monitoring of process data on a smartphone. You can connect the smartphone wirelessly with the system and mon ...
Read more

›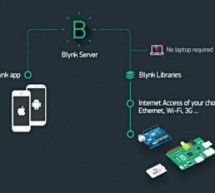 Presented here is a IoT enabled air pollution meter to monitor air quality on your smartphone using Blynk application and Arduino board. Blynk is an Internet of Things (IoT) platform to control Arduino, Raspberry Pi and the like over the Internet. In this project Blynk provides a digital dashboard on your smartphone that displays real-time air quality readings for the immediate surroundings. Blynk is not me ...
Read more

›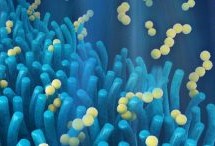 A new prototype of a lithium-sulphur battery – which could have five times the energy density of a typical lithium-ion battery – overcomes one of the key hurdles preventing their commercial development by mimicking the structure of the cells which allow us to absorb nutrients. This gets us a long way through the bottleneck which is preventing the development of better batteries. Researchers have developed a ...
Read more

›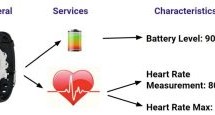 Chrome Browser version 53 came out with a new feature: Origin Trial for Bluetooth which allows websites to use this feature and enable Web Bluetooth for all their visitors. Web Bluetooth is a new technology that connects the Web with the Internet of Things, this technology will provide a level of integration in the IoT scene that never happened before making web designers eager to get their bits out into th ...
Read more

›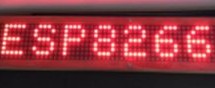 This project is a modification of my previous Bluetooth-enabled LED matrix display project, which used 8×64 monochromatic LED matrix (total 512 LEDs) for displaying scrolling text message. The original project used Bluetooth for display data transfer from a smartphone, but this one now uses Wifi. The display message is sent through web browser to a ESP8266 module that is configured as a web-server. No Ardui ...
Read more

›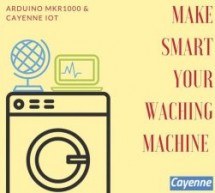 If also you, like me, put your vest on the washing machine and wait the best moment for wash the clothes... make SMART your Washing Machine. Things used in this project Hardware components Arduino MKR1000 × 1 Tilt Sensor Switch × 1 Software apps and online services myDevices Cayenne Arduino IDE Arduino Cloud Arduino Web Editor Story If also you, like me, put your vest on the washing machine and wait if is t ...
Read more

›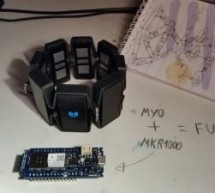 Not only this project has all the Smart Home features but it also includes MYO gesture control, allowing control of lights with your arm. Things used in this project Hardware components Myo Gesture Control Armband Armband used to detect arm gestures and control different hardwares in the house × 1 Arduino MKR1000 Arduino used to set up the server × 1 Relay (generic) used to control the lights × 1 DC motor ( ...
Read more

›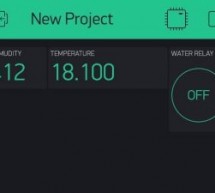 Create your Blynk mobile app to monitor your garden and activate the irrigation. Things used in this project Hardware components Arduino MKR1000 × 1 Seeed Grove - Relay × 1 Arduino Rural Hack Kit × 1 Software apps and online services Blynk Story In this tutorial we are going to learn how to use the Blynk app to monitor and control the status of our irrigation system. Blynk setup First of all you need to dow ...
Read more

›
Description When the world's lifeforms are forced into subterranean dwellings due to nuclear fallout, evolution into lizard people or warming of the Earth, we will require a simple method for determining our position underground. In our current age, we are still working out the intricacies associated with determining our location in areas where GPS cannot reach. SubPos provides a solution to this problem, w ...
Read more

›