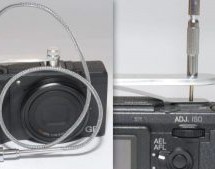 Most cameras these days offer some kind of built-in WiFI or Bluetooth control that allows you to fire your camera from an app on your smartphone. But not all of them do. The Ricoh GRII is one of those cameras that actually does offer some remote control via an app or USB remote, but sometimes you still want that tactile feel of pushing a shutter button, and the immediate response it gives. One GRII owner, S ...
Read more

›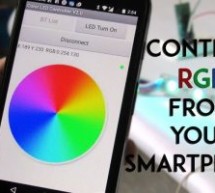 Mood lamps are always fascinating for me and is a very good project for starters to start with Arduino. What is a Mood Lamp ? Mood lamps are lighting devices that are used to establish a particular feeling or mood within a room. In some cases, this type of lamp may be a small device that is plugged into an outlet and creates points of light near the floor line of the room. Other examples of a mood lamp may ...
Read more

›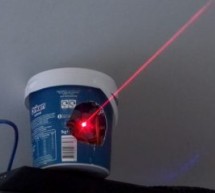 https://youtu.be/Q05TAoPIHtQ I've been wanting to start exploring the world of microcontrollers and programming for some time now, so I came up with this simple project which uses an app called "Blynk" to allow you to wirelessly control an Arduino board through your wifi. Now obviously the end result isn't the most practical device you'll ever build, but this was a great way for me to learn the fundamentals ...
Read more

›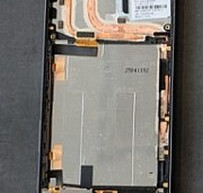 I would feel so much safer on my next flight from Phoenix to Silicon Valley if I knew that there were safeguards in place inside passengers' smartphones that could prevent fire and explosion from such design decisions like a company packing 10 pounds of Lithium-ion battery into a 5 pound compartment or a smartphone owner buying a lower cost, after-market battery replacing the original battery in their phone ...
Read more

›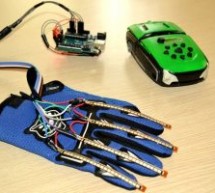 Once again, here we are with another tutorial to "Awaken the Force" within you! With the new Star Wars movie just around the corner, we thought it would be fun to use the force to control PHIRO. In this tutorial, we will be using PHIRO Pro with Arduino along with some awesome Flex sensors. "To the tutorial go, we shall. Yes, hmmm!" Step 1: What You Will Need 1) PHIRO Pro - ...
Read more

›
Hariharan Mathavan at allaboutcircuits.com designed a project on using Bluetooth to communicate with an Arduino. Bluetooth is one of the most popular wireless communication technologies because of its low power consumption, low cost and a light stack but provides a good range. In this project, data from a DHT-11 sensor is collected by an Arduino and then transmitted to a smartphone via Bluetooth. Required P ...
Read more

›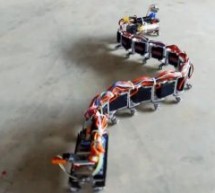 Arduino snake robot kit can be controlled via your smartphone A new robot snake kit has been created by Nevon Project which is powered using the Arduino Mega microcontroller and is equipped with 12 servos for locomotion and to control its 12 segments. The robotic snake kit is powered by a 7.4-volt battery pack and is controlled using the companion Android application via a Bluetooth connection. Th ...
Read more

›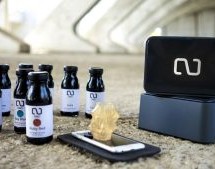 Born in 2014 from the simple idea of making 3D printing accessible for everyone, Filippo Moroni and Pietro Gabriele worked on new technology to develop a high quality 3D printer that was affordable and easy to use. Their goal was to make the most diffused printer in the world and to develop a worldwide community around it. After 2 years of hard work, ONO has developed and grown into the first 3D printer of ...
Read more

›
Remember the TiVo? The set-top DVR that was once so popular of a hacking target that Hackaday had a dedicated subdomain for it has today largely faded into obscurity as time-shifted viewing has given way to Internet streaming services like Netflix and Hulu. But make no mistake, while the TiVo may no longer be the centerpiece of the average home entertainment center, there's a diehard group of antennaed afic ...
Read more

›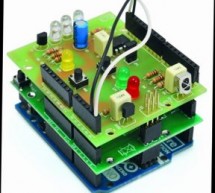 Managing some of house devices with its IR remotes may be annoying if you are out of its line of sight. You will have to interrupt the work you are doing, move to another room, turn down the volume of your Hi-Fi for example, then go back and resume your work. Assume you can use bluetooth instead of this process, it will be a time saver and it will maintain your focus. Using an Arduino UNO with IR and Blueto ...
Read more

›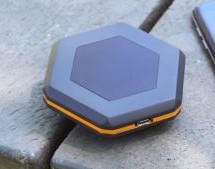 At Sonnet Labs, a group of avid outdoor enthusiasts aim to democratize mobile communication with technologies that enable smartphones to send text messages, image data, and GPS locations without Internet connectivity, cellular coverage, or satellite reception. No need for cellular grid with Sonnet Therefore, they launched their product, Sonnet, the smartphone walkie-talkie! Sonnet is a wireless device that ...
Read more

›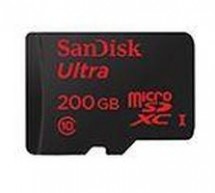 Whether he really said that or not is still up for debate. The quote appeared at the beginning of an editorial written by James E. Fawcette published in the April 29, 1985 issue of InfoWorld and the was attributed to a certain William Gates, chairman of Microsoft in response to a question about why PC-DOS had an upper memory limit of 640 KB. Well, things move on and at the Mobile World Congress in Barcelona ...
Read more

›