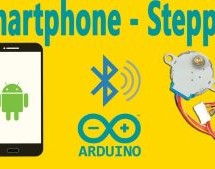 This instructable is the written version of my "Arduino : How To Control Stepper Motor via Bluetooth (with Smartphone)" In this project we will control a Stepper motor with a smartphone via bluetooth. My YouTube Channel First, you should see the following Instructable: How to Control a Stepper Motor With L293D Motor Driver Step 1: Tutorial https://youtu.be/EpLR4I9WYOU The Stepper motor used here is a rusty ...
Read more

›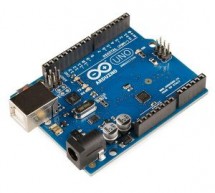 Hello, everybody!!! It has been some time I had not updated my post here. Today I would like to share with you guys an experiment I made. I am going to control LEDs using MIT app inventor speech recognizer. Oh before I forget, I had also started a blog where I post some other Arduino Experiments. Feel free to visit to my blog at halim930112.blogspot.com Ok now, let's see what is needed to accomplish this ex ...
Read more

›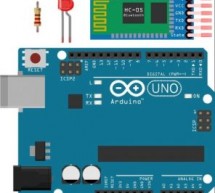 Ever thought of controlling any electronic devices with your smart phone ?Controlling your robot or any other devices with your smartphone will be really cool. Here is is a simple and basic tutorial for interfacing Bluetooth with arduino Step 1: Things You Need Hardware Bluetooth Module HC 05/06ArduinoLED220Ω ResistorAndroid device Software Arduino IDEArduino IDEAndroid Studio (Not Really required I wi ...
Read more

›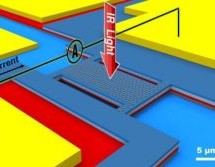 Now you can use your smartphone to check how clean the air is, measure the freshness of food or even the level of your blood sugar. This has never been so easy. All credit goes to the new spectrometer sensor which is developed at the Eindhoven University of Technology and can be easily attached to a mobile phone. The little sensor is just as precise as the normal tabletop models used in scientific labs. The ...
Read more

›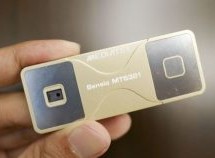 Smartphones in recent times have contributed to the growth of the medical sensing industries with a major success in the usage of a smartphone camera and flash to detect heart rate. Specialized Apps installed on the phone can use the phone inbuilt camera and flash to read an individual heart rate with high accuracy but nothing else in the space of health monitoring. Sensio is a biosensor that will allow sma ...
Read more

›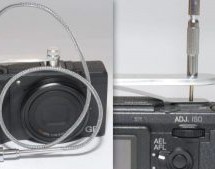 Most cameras these days offer some kind of built-in WiFI or Bluetooth control that allows you to fire your camera from an app on your smartphone. But not all of them do. The Ricoh GRII is one of those cameras that actually does offer some remote control via an app or USB remote, but sometimes you still want that tactile feel of pushing a shutter button, and the immediate response it gives. One GRII owner, S ...
Read more

›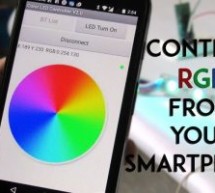 Mood lamps are always fascinating for me and is a very good project for starters to start with Arduino. What is a Mood Lamp ? Mood lamps are lighting devices that are used to establish a particular feeling or mood within a room. In some cases, this type of lamp may be a small device that is plugged into an outlet and creates points of light near the floor line of the room. Other examples of a mood lamp may ...
Read more

›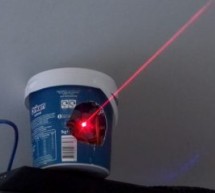 https://youtu.be/Q05TAoPIHtQ I've been wanting to start exploring the world of microcontrollers and programming for some time now, so I came up with this simple project which uses an app called "Blynk" to allow you to wirelessly control an Arduino board through your wifi. Now obviously the end result isn't the most practical device you'll ever build, but this was a great way for me to learn the fundamentals ...
Read more

›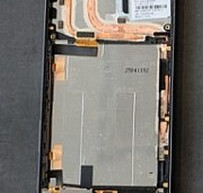 I would feel so much safer on my next flight from Phoenix to Silicon Valley if I knew that there were safeguards in place inside passengers' smartphones that could prevent fire and explosion from such design decisions like a company packing 10 pounds of Lithium-ion battery into a 5 pound compartment or a smartphone owner buying a lower cost, after-market battery replacing the original battery in their phone ...
Read more

›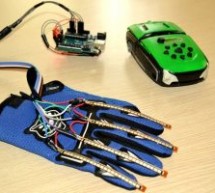 Once again, here we are with another tutorial to "Awaken the Force" within you! With the new Star Wars movie just around the corner, we thought it would be fun to use the force to control PHIRO. In this tutorial, we will be using PHIRO Pro with Arduino along with some awesome Flex sensors. "To the tutorial go, we shall. Yes, hmmm!" Step 1: What You Will Need 1) PHIRO Pro - ...
Read more

›
Hariharan Mathavan at allaboutcircuits.com designed a project on using Bluetooth to communicate with an Arduino. Bluetooth is one of the most popular wireless communication technologies because of its low power consumption, low cost and a light stack but provides a good range. In this project, data from a DHT-11 sensor is collected by an Arduino and then transmitted to a smartphone via Bluetooth. Required P ...
Read more

›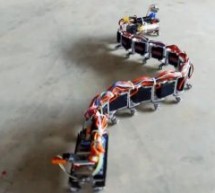 Arduino snake robot kit can be controlled via your smartphone A new robot snake kit has been created by Nevon Project which is powered using the Arduino Mega microcontroller and is equipped with 12 servos for locomotion and to control its 12 segments. The robotic snake kit is powered by a 7.4-volt battery pack and is controlled using the companion Android application via a Bluetooth connection. Th ...
Read more

›