Remember the TiVo? The set-top DVR that was once so popular of a hacking target that Hackaday had a dedicated subdomain for it has today largely faded into obscurity as time-shifted viewing has given way to Internet streaming services like Netflix and Hulu. But make no mistake, while the TiVo may no longer be the centerpiece of the average home entertainment center, there's a diehard group of antennaed afic ...
Read more

›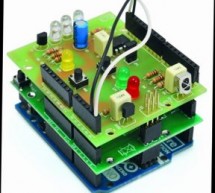 Managing some of house devices with its IR remotes may be annoying if you are out of its line of sight. You will have to interrupt the work you are doing, move to another room, turn down the volume of your Hi-Fi for example, then go back and resume your work. Assume you can use bluetooth instead of this process, it will be a time saver and it will maintain your focus. Using an Arduino UNO with IR and Blueto ...
Read more

›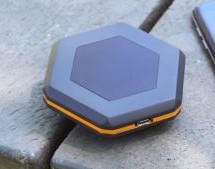 At Sonnet Labs, a group of avid outdoor enthusiasts aim to democratize mobile communication with technologies that enable smartphones to send text messages, image data, and GPS locations without Internet connectivity, cellular coverage, or satellite reception. No need for cellular grid with Sonnet Therefore, they launched their product, Sonnet, the smartphone walkie-talkie! Sonnet is a wireless device that ...
Read more

›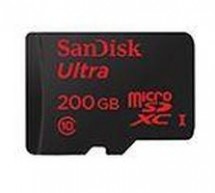 Whether he really said that or not is still up for debate. The quote appeared at the beginning of an editorial written by James E. Fawcette published in the April 29, 1985 issue of InfoWorld and the was attributed to a certain William Gates, chairman of Microsoft in response to a question about why PC-DOS had an upper memory limit of 640 KB. Well, things move on and at the Mobile World Congress in Barcelona ...
Read more

›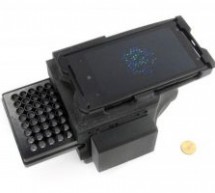 Researchers at UCLA have developed an improved method to detect the presence of DNA biomarkers of disease that is compatible with use outside of a hospital or lab setting. The new technique leverages the sensors and optics of cellphones to read light produced by a new detector dye mixture that reports the presence of DNA molecules with a signal that is more than 10-times brighter. Nucleic acids, such as DNA ...
Read more

›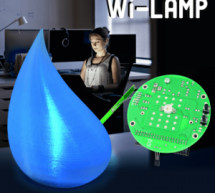 Since several years already, it is possible to find systems for home automation: irrigation, doors and windows, lighting, air conditioning and alarm systems, everything can be centralized and planned. Recently, the classical control boxes have been replaced by smart systems that are always connected to the Wi-Fi Network and that can be remotely accessed by means of mobile devices such as smartphones or tabl ...
Read more

›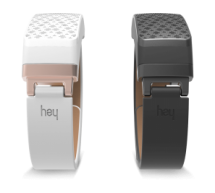 HEY is an innovative bracelet that really makes you feel connected to a loved one. It uses a unique technology to send your touch as far as needed. It's the first bracelet that mimics a real human touch, not by producing a mechanical vibration or buzzing sensation, but an actual gentle squeeze. On Valentine's Day the stylish piece of smart jewelry was launched on Kickstarter and within one hour it was alrea ...
Read more

›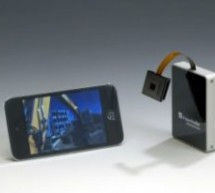 Researchers at the Fraunhofer Institute for Applied Optics and Precision Engineering IOF have developed a process that makes the production of a two-millimeter flat camera possible. Similar to the eyes of insects, its lens is partitioned into 135 tiny facets. The researchers have named their mini-camera concept facetVISION, following nature's model. This mini-camera has a thickness of only two millimeters a ...
Read more

›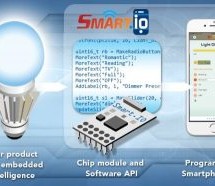 Creating a smartphone application for your embedded products may be a high-cost process that consumes time and efforts. ImageCraft, a producer of high quality low cost embedded system tools, had developed "Smatr.IO" as a very cheap alternative solution that allows you to add a friendly user interface to any embedded project. Smart.IO is a toolkit that helps you to create a compatible application with your p ...
Read more

›
This article describes a temperature monitoring system on an Android smartphone. Temperature is sensed by a temperature sensor installed in the circuit and is sent over Bluetooth to the smartphone. An Android application is used in the smartphone to display temperature data. The system provides easy monitoring of process data on a smartphone. You can connect the smartphone wirelessly with the system and mon ...
Read more

›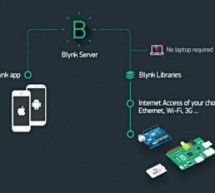 Presented here is a IoT enabled air pollution meter to monitor air quality on your smartphone using Blynk application and Arduino board. Blynk is an Internet of Things (IoT) platform to control Arduino, Raspberry Pi and the like over the Internet. In this project Blynk provides a digital dashboard on your smartphone that displays real-time air quality readings for the immediate surroundings. Blynk is not me ...
Read more

›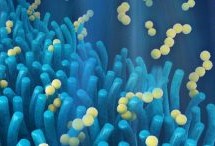 A new prototype of a lithium-sulphur battery – which could have five times the energy density of a typical lithium-ion battery – overcomes one of the key hurdles preventing their commercial development by mimicking the structure of the cells which allow us to absorb nutrients. This gets us a long way through the bottleneck which is preventing the development of better batteries. Researchers have developed a ...
Read more

›