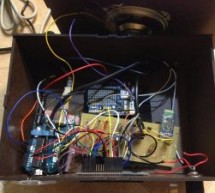 This project combines Atomic Time keeping with local weather station, and additional cool projects using Arduino and Raspberry Pi. Introduction I was looking for a cool way to use the features of the Adafruit GPS module for a practical purpose, and Tony DiCola's Arduino GPS Clock inspired me to create a GPS controlled atomic clock, with the addition of a weather station. What we did The first step is to wir ...
Read more

›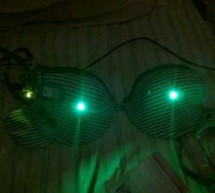 Sexy bra using Arduino MKR1000, Neopixels, and controlled from your smartphone. Story Motivation Many makers sacrifice their social life to play with devices and spend many hours and days making fun things. However, the non-maker do not understand that a robot is something beautiful even if there is a breadboard, components and noise in this tinny thing. Wearable devices are an opportunity towards the recon ...
Read more

›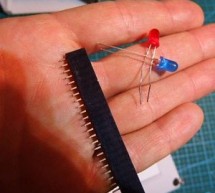 A really smart IoT socket. Switch ON/OFF your device by the smartphone using Cayenne Dashboard and Arduino MKR1000. Things used in this project Story I saw Chinese socket that you can command by your phone, but I'm a maker, and I just want make one of this by myself! This is possible by using CAYENNE Dashboard! Do you know Cayenne? See the Cayenne site! Total amount of project is about $ 60,00 I use a norma ...
Read more

›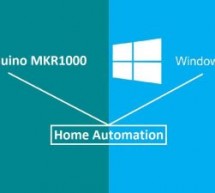 Story Nowadays, technology makes our lives easier. It evolves with huge steps and makes it easy for us to create great projects with low cost. So, by using technology we can build a really great home automation system. With the use of an Arduino MKR1000 board with it's Wi-Fi capabilities in combination with Windows 10 we can create a smart home that could also help people with movement difficulties control ...
Read more

›
Sodium. Potassium. Glucose. Lactate. Engineers at the University of California, Berkeley are focusing on measuring these components of sweat in an attempt to open an additional window into an individual's health and well-being. A new device is able to calibrate the data based on skin temperature and transmit the information wirelessly in real time to a smartphone. The results of a new study of the wearable ...
Read more

›
The Z-Wave Alliance, an open consortium of leading global companies deploying Z-Wave, was proud to announce iBlinds as the October 2015 winner of its global IoT developer competition. The Problem If you live in a house, or even a multi-room apartment, you know how annoying it is trying to control the blinds on every window. You wake up in a dark room and have to use an artificial light before letting the su ...
Read more

›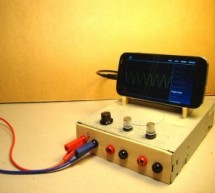 Oscilloscopes and Signal Generators are two essential electronics devices to create and test electronic circuits. Unfortunately, these devices are very expensives for students starting electronics, or makers who want use electronic circuits in their creations just once... The idea of my project is to rethink your smartphone as a portable, powerful and secured platform, able to simulate an oscilloscope and a ...
Read more

›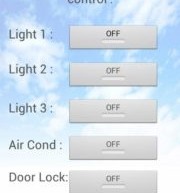 Ever wanted to make your home automated? Wanted to control the lights, fan, and other appliances from your smartphone? Or wanted a tutorial about connected devices and getting started with them? Our DIY Android Home Automation project will show you how to make your home automated using an Android smartphone. This requires no experience with Android programming at all, and a free application is included for ...
Read more

›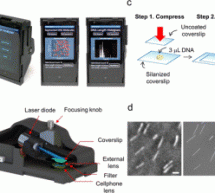 A team of researchers at the University of California, Los Angeles have designed a relatively low-cost smartphone add-on device that turns it into a mobile DNA imaging tool. Techniques using optical microscopy have found numerous applications in biology, chemistry and physics but they require relatively expensive, bulky and complicated instruments that cannot be easily transported outside the lab environmen ...
Read more

›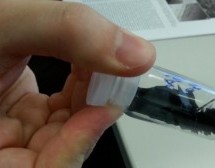 The batteries inside our smartphones and laptops are fighting a losing battle when it comes to keeping these devices juiced up, but researchers from ETH Zurich have discovered a new type of glass material that could make a major difference: vanadate-borate glass. The glass can be used as an electrode material in lithium-ion batteries to almost double the amount of time they last between charges. Scientists ...
Read more

›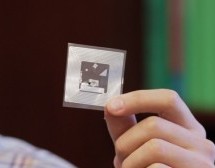 While the stench of rotting food would cause you to stop from chowing down, chances are it became unfit for consumption some time before those funky aromas wafted through your nostrils. Chemists at MIT have been working on a wireless, inexpensive sensor that, among other things, identifies spoiled food early by detecting gases in the air. It then shares its data with a smartphone, potentially alerting users ...
Read more

›
For a long time I've had old back up cell phones taking up space in my desk drawer. I was curious if I could put any of these old phones to some use. I can't just throw them away so I decided to try and re-purpose one of them as a portable charger for my current smart phone. Step 1: Materials Mp1405 5v 1a Lithium Battery Charging Board (Blue board) http://www.amazon.com/gp/product/B00EXGFG42/ref=oh_aui_deta ...
Read more

›