MYIR Tech has launched an $85 module, Xilinx Zynq-7010 or -7007S that runs on MYC-C7Z010/007S CPU Module. MYC-C7Z010/007S CPU Module is a part of their newly launched sandwich-style, $209 MYD-Y7Z010/007S Development Board. There's an open source Linux 3.15.0 based BSP for the module, and the MYD-Y7Z010/007S carrier board ships with schematics. Both the module and development board can withstand -40 to 85°C temperature range.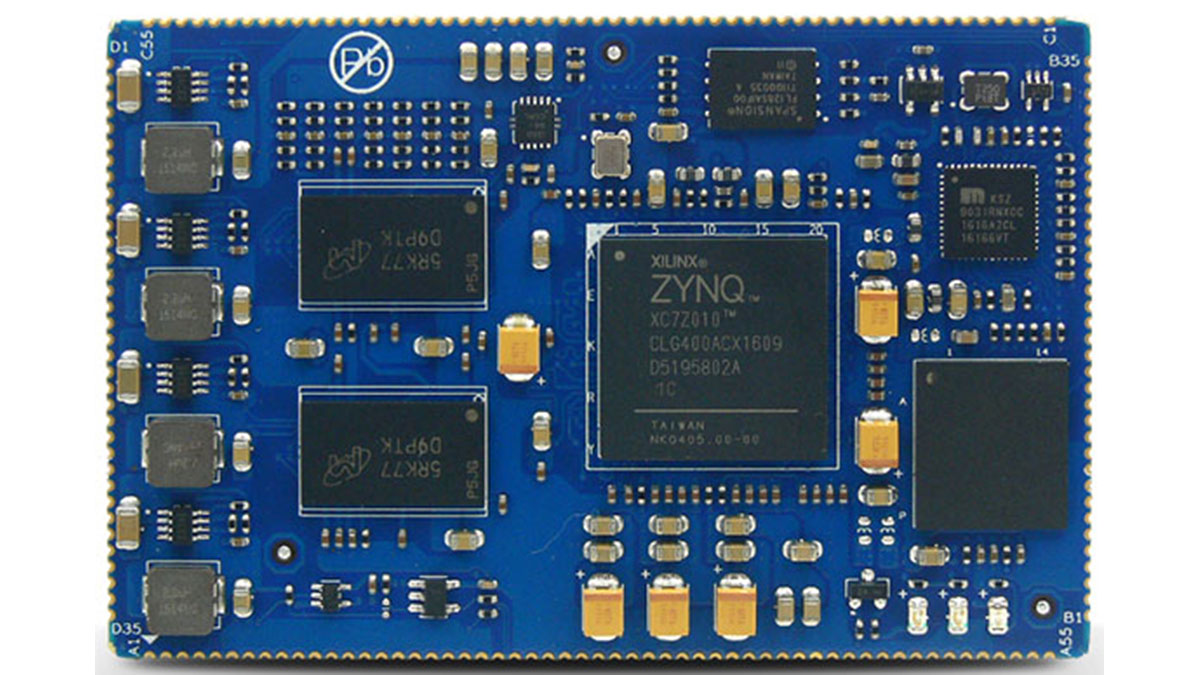 MYC-C7Z010/007S CPU Module
Xilinx's Zynq-7010 has dual-core Arm Cortex-A9 block as the Zynq-7015 or Zynq-7020, which is available along with the Z010 on the earlier MYC-C7Z010/20 module. However, the Zynq-7010 SoC has more FPGA logic cells (28K). On the other hand, the Zynq-7007S is limited to a single Cortex-A9 core and a 23K logic cell FPGA. The Zynq-7010 ranges from 667MHz to 866MHz while the 7007S can operate from 667MHz to 766MHz.
The MYC-C7Z010/007S has 75 x 50mm dimension. It ships with 512MB DDR3 SDRAM, 4GB eMMC, and 16MB quad SPI flash. There's a Gigabit Ethernet PHY and external watchdog. A 1.27mm 180-pin stamp-hole (Castellated-Hole) expansion interface is also there for ARM and FPGA interfaces that are useful to improve shock resistance. Supported I/O incorporates single USB and SDIO interfaces plus a pair of serial, I2C, CAN, SPI, and 16-channel ADC.
MYD-Y7Z010/007S dev board
The 153 x 80mm MYD-Y7Z010/007S Development Board expands the MYC-C7Z010/007S CPU module with 3x GbE ports, a USB 2.0 OTG port and a DB9 combo port with isolated RS232, RS485, and CAN signals. There's also a microSD slot for memory expansion and a debug serial port.
An optional, $29 MYD-Y7Z010/007S I/O Cape plugs into the GPIO interface offering an HDMI port, a user button, and LCD, camera, and dual Pmod connectors. The LCD interface supports optional MYIR 7- or 4-inch capacitive and resistive LCD modules. The HDMI port only supports 720p resolution for now. The MYD-Y7Z010/007S board is further equipped with a reset key and boot switch. There's also a 12V/2A DC input.
Read more: Linux-driven COM And Carrier Board Powered by Zynq SoC