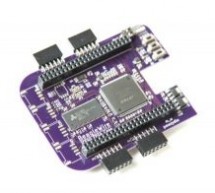 Beaglebone boards are low power open source single board computers created to teach open source hardware and software to makers. However, BeagleWire is a development platform designed for use with Beaglebone board. BeagleWire is a Beaglebone compatible shield based on the Lattice iCE40HX FPGA and is also an open source FPGA development board, a rare feature for FPGA boards. The BeagleWire's hardwa ...
Read more

›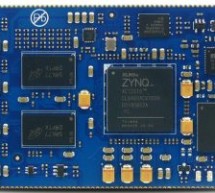 MYIR Tech has launched an $85 module, Xilinx Zynq-7010 or -7007S that runs on MYC-C7Z010/007S CPU Module. MYC-C7Z010/007S CPU Module is a part of their newly launched sandwich-style, $209 MYD-Y7Z010/007S Development Board. There's an open source Linux 3.15.0 based BSP for the module, and the MYD-Y7Z010/007S carrier board ships with schematics. Both the module and development board can withstand -40 to 85°C  ...
Read more

›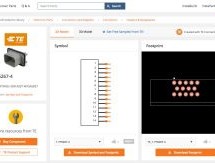 SCHAFFHAUSEN, Switzerland and SAN FRANCISCO, CA (February 14, 2018) — TE Connectivity (TE), a world leader in connectivity and sensors, and SnapEDA, the Internet's first parts library for circuit board design, are collaborating to make more than 25,000 new digital models available to electronics designers, helping them bring their products to market faster. Traditionally, designers have spent days creating ...
Read more

›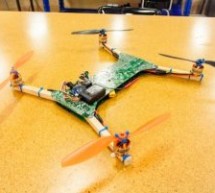 My university had a bunch of old server motherboards that were headed to the dumpster. I decided to see the feasibility of turning them into something useful! Go ahead and grab the attached pdf plans, print them out full size, and build your own! Step 1: Prepare the Motherboard Pop in your earbuds, turn up some tunes, and spend some quality time with your heatgun. If you have a sacrificial toaster oven big ...
Read more

›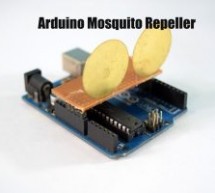 In this instructable I'm going to show you how to build a mosquito repeller using an Arduino. The repeller is in the form of a shield that plugs into the Arduino board and the frequency of the repeller can be changed easily. This project is ideal if you are going camping or hiking outdoors, this device produces a sound of 31KHz Frequency which acts as a mosquito repellent. The frequency of this device ...
Read more

›
Christmas is coming closer, so here is my contribution to put you in the right mood. It is a blog hitcounter, that rings a bell. Literally. It puts a smile on your face, every time someone hits your blog. It consists of an Arduino board, a bell, a servo and a couple of lines of code in c, python and php. Most parts are fairly common and should be easy to get. Step 1: Tools and Materials So what is needed? A ...
Read more

›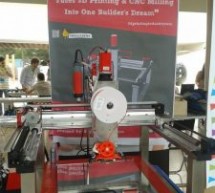 The objective of this instructable is to guide your way throw the entire making process of building a BuildersBot machine. An open design Arduino Controlled CNC Router that can also perform 3D printing. The instructions will cover all areas such as design, mechanics, electronics and software. But before you go any further take a look at machine's concept design: https://youtu.be/Dt7uyuZ4DJA And also the mac ...
Read more

›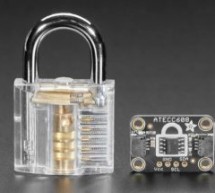 Adafruit has this week announced the availability of the ATECC608 breakout board, featuring the latest crypto-auth chip from Microchip. The chip uses I2C to send and receive commands and once you 'lock' the chip with your details, you can use it for ECDH and AES-128 encrypt,decrypt and signing. The breakout board also provides hardware support for random number generation, and SHA-256/HMAC hash functions to ...
Read more

›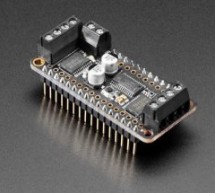 Adafruit is now offering an assembled DC Motor + Stepper FeatherWing add-on board priced at $21.50 enabling you to use 2 x bi-polar stepper motors or 4 x brushed DC motors (or 1 stepper and 2 DC motors) with the companies FeatherWing range of controllers. Since the FeatherWing only uses the I2C (SDA & SCL pins), it works with any and all Feather boards currently available. Motor FeatherWing specificatio ...
Read more

›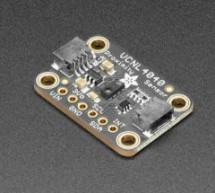 Adafruit has this week announce the arrival of a new product in the form of the Adafruit VCNL4040 Proximity and Lux Sensor – STEMMA QT, which is now available to purchase at an affordable $5.95. The VCNL4040 offers a handy two-in-one sensor, with a proximity sensor that works from 0 to 200mm (about 7.5 inches) and a light sensor offering a range of 0.0125 to 6553 lux. The board measures 25.3mm x 17.8mm x 4. ...
Read more

›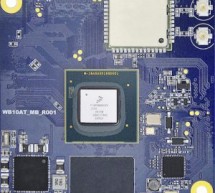 Last year (2017), NXP announced its new applications processors, the i.MX 8 series. The i.MX 8M family of applications processors based on Arm® Cortex®-A53 and Cortex-M4 cores provide industry-leading audio, voice and video processing for applications that scale from consumer home audio to industrial building automation and mobile computers. NXP announced a select group of partners that have been engaged in ...
Read more

›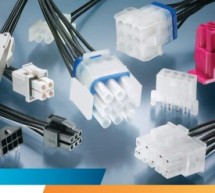 Universal Soft shell connectors MATE-N-LOK from company TE Conectivity belong to the best, what can be found on the market. In industrial applications we need various connectors. "Various For more detail: Connect and lock – connectors MATE-N-LOK ...
Read more

›