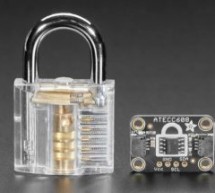 Adafruit has this week announced the availability of the ATECC608 breakout board, featuring the latest crypto-auth chip from Microchip. The chip uses I2C to send and receive commands and once you 'lock' the chip with your details, you can use it for ECDH and AES-128 encrypt,decrypt and signing. The breakout board also provides hardware support for random number generation, and SHA-256/HMAC hash functions to ...
Read more

›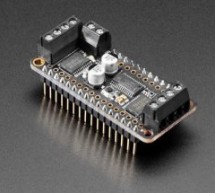 Adafruit is now offering an assembled DC Motor + Stepper FeatherWing add-on board priced at $21.50 enabling you to use 2 x bi-polar stepper motors or 4 x brushed DC motors (or 1 stepper and 2 DC motors) with the companies FeatherWing range of controllers. Since the FeatherWing only uses the I2C (SDA & SCL pins), it works with any and all Feather boards currently available. Motor FeatherWing specificatio ...
Read more

›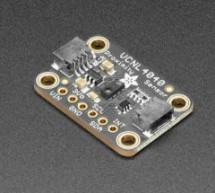 Adafruit has this week announce the arrival of a new product in the form of the Adafruit VCNL4040 Proximity and Lux Sensor – STEMMA QT, which is now available to purchase at an affordable $5.95. The VCNL4040 offers a handy two-in-one sensor, with a proximity sensor that works from 0 to 200mm (about 7.5 inches) and a light sensor offering a range of 0.0125 to 6553 lux. The board measures 25.3mm x 17.8mm x 4. ...
Read more

›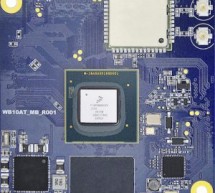 Last year (2017), NXP announced its new applications processors, the i.MX 8 series. The i.MX 8M family of applications processors based on Arm® Cortex®-A53 and Cortex-M4 cores provide industry-leading audio, voice and video processing for applications that scale from consumer home audio to industrial building automation and mobile computers. NXP announced a select group of partners that have been engaged in ...
Read more

›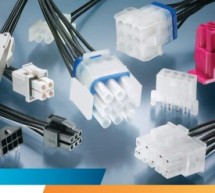 Universal Soft shell connectors MATE-N-LOK from company TE Conectivity belong to the best, what can be found on the market. In industrial applications we need various connectors. "Various For more detail: Connect and lock – connectors MATE-N-LOK ...
Read more

›