PCBWay, is a leader in the manufacture of PCB and PCBA services and a friend of the community who always have interest of the maker's community. We have seen PCBWay has put a lot of effort providing sponsorship for PCB based projects already, but they are not stopping there. PCBWay is continuing this community grooming with the PCBWAY PCB SHARE PLAN, an initiative to allow makers and engineers to give back to the community and get paid for their efforts.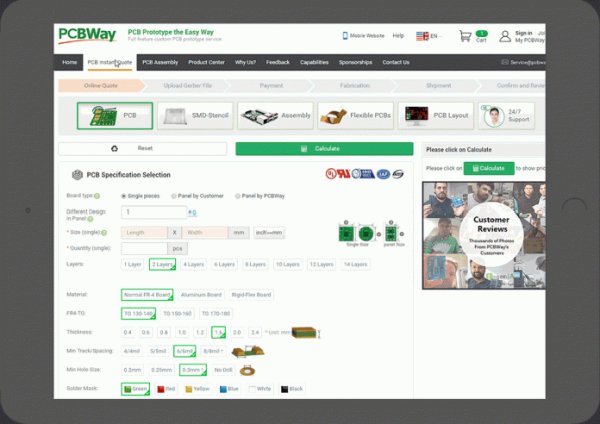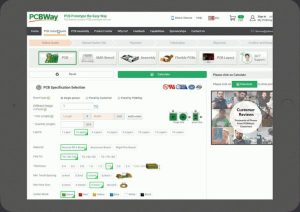 The PCBWay PCB Share Plan is a project sharing plan set up by PCBWay to ensure the growth of the community in general. This was done to make sure community members help each other reach their peak. Sharing of information is regarded as good practice by PCBWay and is therefore greatly encouraged.
Anyone who has a PCB (printed circuit board) project can share it with community. PCBWay is not trying to dig out the experts in the field as the goal is to help those experts get about their self-acclaimed peak. This means that both amateurs and professionals can share projects. This will be super easy because editors are always available to offer assistance with editing and publication.
Another interesting and amazing perk that comes with sharing your projects is that after releasing an Open Source PCB (printed circuit board) design, you can put it up for sale and when people buy, you get a 10% commission of the total PCB (printed circuit board) cost.
WHAT IS ACCEPTED?
Basically, everything based on Printed Circuit Boards (PCBs) through different methods of teaching such as:
Tutorial: This method of teaching is such that even an amateur can create the same device just by following your instructions.
Showcase: Mostly done by professionals, this method simply shows the end and does not include the means. This means that only the result is shown and there are neither a detailed explanation nor a set of instructions.
Work in progress: Some people feel documentation is critical and so they release documentaries of their work as they progress. This is very helpful because the public can learn how to build or design step by step.
Protip: Showing and describing solutions of a single challenge. One can choose a specific problem related to printed circuit boards and solve it by describing what to do if a person is faced with that challenge.
Teardowns or Unboxings: Deep explanation about a specific software or hardware. This often involves continuous teaching for weeks to ensure there is enough knowledge passed on to others about the topic
Getting started guides: This method of teaching describes what to do when you are new to a software or hardware. It merely explains what to do when you're an amateur.
Read more: Get Paid By Sharing Your Technical Expertise With The Maker's Community