Description
The AS3661 is a 9-channel LED driver designed to produce lighting effects for mobile devices. A highefficiency charge pump enables LED driving over full LiIon battery voltage range. The device is equipped with an internal program memory, which allows operation without processor control. The AS3661 maintains excellent efficiency over a wide operating range by autonomously selecting the best charge pump gain based on LED forward voltage requirements. AS3661 is able to automatically enter power-save mode when LED outputs are not active, thus lowering idle current consumption down to 10 μA (typ).
The AS3661 has an I2C-compatible control interface with four pin selectable addresses. Also, the device has a flexible General Purpose Output (GPO), which can be used as a digital control pin for other devices. INT pin can be used to notify processor when a lighting sequence has ended (interrupt – function). Also, the device has a trigger input interface, which allows synchronization between multiple devices.The device requires only four small and low-cost ceramic capacitors.
Key Features
Three independent program execution engines; 9 programmable outputs with 25.5 mA full-scale current, 8- bit current setting resolution and 12-bit PWM control resolution
Adaptive charge pump with 1x and 1.5x gain provides up to 95% LED drive efficiency
Charge pump with soft start and overcurrent/short circuit protection
Built-in LED test
Automatic power save mode; IVDD = 10 μA (typ.)
Two wire, I2C-compatible, control interface
Flexible instruction set
Large SRAM program memory
Small application circuit
Source (high side) drivers
Minimum number of external components
Architecture supports color control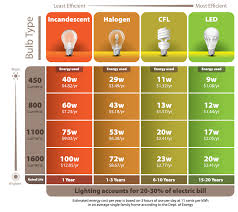 An LED driver has been designed by ams which controls up to nine LEDs while saving power in LTE mobile devices because it operates independent of the baseband processor.
Typically used for indicator lighting, the AS3661 allows command-based programming of all light patterns.
Three independent program execution engines form three independently programmable LED banks which can be grouped based on their function.
Each bank can contain from one to nine LED driver outputs; the AS3661 offers nine LED channels in total with up to 25mA per channel. A dedicated 12-bit PWM for each of the nine channels delivers absolutely smooth color transitions and enables the production of linear, logarithmic and ratiometric fading effects.
Instructions for the program execution engines are stored in the program memory. The total capacity of the program memory is 96 instructions and the user can allocate a memory of 1.5kbit as re-quired by the engines.
"Our AS3661 smartlight driver enables systems designers to offer users more eye-catching effects and functionality than ever before. This new product truly brings color into the life of portable devices," said Ronald Tingl, senior marketing manager of opto-electronic products at ams.
For more read: Driving nine LEDs on a power budget, says ams