Definitely, Arduino has made it easy for anyone to learn electronics and programming of modern microcontrollers. Not only that, it had brought out a new era of creative makers, just by the single thought, Arduino makes it possible to bring your ideas to life within a fraction of time without costing you a lot.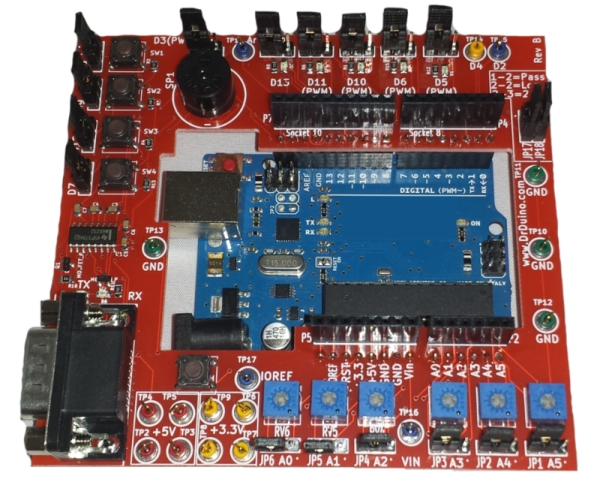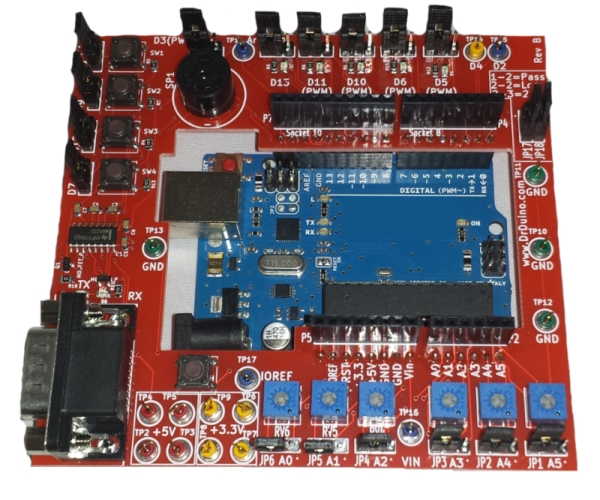 The Arduino ecosystem has grown large with many tools, kits, resources available everywhere on the internet. For the total newbie, it is easy to get overwhelmed on where to start. Maybe starting reading through Instructables, Hackaday, or even through the Arduino Playground and our own Arduino Projects, you might still get overwhelming without proper guidance.
When starting to learn electronics, Arduino is usually the most suggested route to go. People will tend to advise newbies to go buy an Arduino kit to get started, I do recommend this as well, but the problem is what kit you should go for? There are hundreds of Arduino kits roaming around the internet covering different skillets from Beginners to Advanced users, but which one should you go for?
If you are in this dilemma, you probably don't have to worry anymore with the discovery of Dr.Duino Arduino Uno Starter Kit. The Arduino Uno Starter Kit is an Arduino kit tailored for both pure beginners and advanced users.
Dr.Duino Arduino Starter kit attempts to address one major concern of beginners – Frustration on building your Arduino circuits. When working on an electronics project, you will tend to make all your connections on a breadboard, using jumpers or wires to connect things. Depending on the level of connections needed, it is easy to run into a messy breadboard connection which in most cases don't usually work after the first attempt, and then you will have to spend hours trying to fix the issue, only to realize it's connected to wrong spot in the breadboard.
Dr.Duino kit solves this as it has all of the same components other kits have but one major difference! It's pre-wired so you can focus on learning to code.
The kit comes with the following:
An Arduino Uno Compatible Board
Switches x 4
Piezo Buzzer
LED's x 5
Potentiometers x 6
RS-232 Port
Arduino Reset Button
A bare board.
For advanced users – it comes with a special "re-route it technology". Dr.Duino uses a unique but simple jumper structure to re-route the signal from the board above, out to the Dr.Duino itself. This feature allows you to isolate firmware from hardware bugs. Also, the Dr. Duino shield can work with other Arduino shields and boards.
Read more: DR.DUINO ARDUINO STARTER KIT REVIEW – "THE BEST ARDUINO UNO STARTER KIT AVAILABLE"