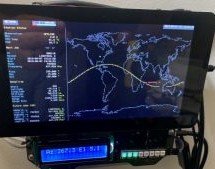 For many of us, ad hoc projects end up having a certain permanence to them. Think of the number of Raspberry Pis and RTL-SDRs that are just dangling from a USB cable under a desk or stuffed behind a monitor, quietly going about their business. If it ain't broke, don't fix it. Some projects, though, just end up accreting past the acceptable point. This wall-mounted SatNOGS ground station is a great ...
Read more

›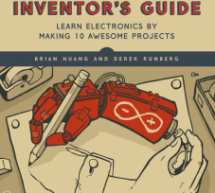 The Arduino microcontroller makes it easy to learn about electronics, but it can be hard to know where to start. The 10 projects in this book will teach you to build, code, and invent with the super-smart Arduino and a handful of parts. First, you'll master the basics with a primer that explains how a circuit works, how to read a wiring schematic, and how to build and test projects with a solderless breadbo ...
Read more

›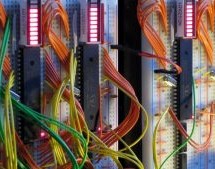 Parallel processing is an idea that will be familiar to most readers. Few of you will not be reading this on a device with only one processor core, and quite a few of you will have experimented with clusters of Raspberry Pi or similar SBCs. Instead of one processor doing tasks sequentially, the idea goes, take a bunch of processors and hand out the tasks to be done simultaneously. It's a fair bet though tha ...
Read more

›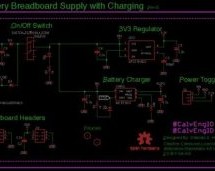 Orlando Hoilett from Calvary Engineering LLC designed a  versatile Li-Po battery breadboard power supply and wrote an Instructables on it. This power supply outputs 3.3V to the breadboard and takes input from a single-cell LiPo battery. The breadboard power supply also has the ability to charge the battery without needing to separate it from the circuit board. More importantly, this project is licensed unde ...
Read more

›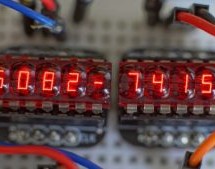 For those of us who remember LED calculators, the HP 5082-7400 series red "bubble" displays hold a special charm. Available in 3, 4, or 5-digit varieties, these multiplexed 7-segment displays provided countless hours of entertainment to those who would spell upside-down words on their pocket calculators. In case you happen to be lucky enough to have access to a few of these beautiful vintage display sticks, ...
Read more

›
You'd be hard pressed to find a carpenter who didn't own a hammer, or a painter that didn't have a couple of brushes kicking around. Some tools are simply so fundamental to their respective craft that their ownership is essentially a given. The same could be said of the breadboard: if you're working with electronics on the hobby or even professional level, you've certainly spent a decent amount of time poki ...
Read more

›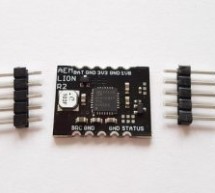 The AEMLION is a 0.8x0.6 inch (20x15mm) PCB with the AEM10941 Solar Harvesting IC from E-peas. It efficiently converts solar energy into Li-ion battery charge, it even works with indoor light. It features 3.3V and 1.8V regulated outputs that are enabled when the battery has useful charge and a low battery warning that informs the user of impending shutdown when the battery runs low. It easily integrates int ...
Read more

›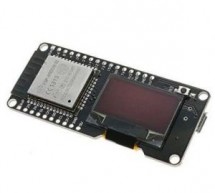 For the long series of articles documenting My Journey into the Cloud I used two small evaluation boards, equipped with an ESP32 32-bit controller, an antenna and a micro USB socket (the latter also serves for power supply input and provides a path for uploading programs). For newcomers, the controller can be programmed using the intuitive Arduino IDE, because the board manufacturer Espressif has provided a ...
Read more

›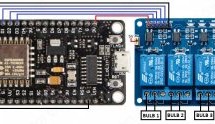 A home automation system is an automating the bulk of electronic and electrical tasks within a home. It uses a combination of hardware and software to enable control and management over appliances and devices within a home. Home automation not only refers to reduce human efforts but also energy efficiency and time saving. Here we are performing home automation by using ESP8266 – WiFi SoC and Blynk Playstore ...
Read more

›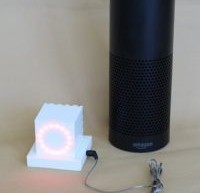 Alexa controlled timers at a glimpse. A really fancy egg-timer with added temperature control. Story Idea Both of us like to tinker with electronics and the latest hard- and software. While most projects never get out of "early-Alpha", we wanted to create something with a prototype look&feel for quite a while now. Participating in The Alexa and Arduino Smart Home Challenge finally made us consider creat ...
Read more

›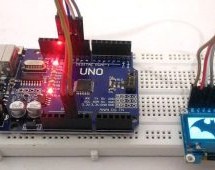 Most of us would be familiar with the 16×2 Dot matrix LCD display that is used in most of the projects to display some information to the user.  But these LCD displays have a lot of limitation in what they can do. In this tutorial we are going to learn about OLED displays and how to use them Arduino. There are lots of types of OLED displays available in the market and there are lots of ways to get them work ...
Read more

›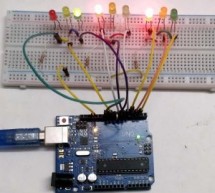 We all know about Arduino. It is one of the most popular open source micro controller board which is highly useful for doing DIY projects. This Arduino based 3-Way Traffic Light Controller is a simple Arduino DIY project which is useful to understand the working of traffic lights which we see around us. We have covered a more simpler version of traffic lights in this traffic light circuit. Here h ...
Read more

›