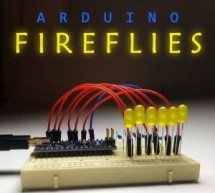 https://youtu.be/S8C5a9tcbgk One of the things I look forward to with summers in Pennsylvania are fireflies in my backyard. I recently taught myself Adruino programming for the purpose of making this simple project. It's a great program to start with and is easy enough for any programmer, novice to expert, to build, modify and have fun with in only a few minutes. Let's get started. Step 1: What You'll Need. ...
Read more

›
In this Instructables guide I will show you how to make your own Arduino two digit countdown timer. I made my own circuit by using the ATmega328 micro controller but this is an optional step. In this guide I will help you to make it easily on breadboard by using the Arduino uno board! We will be able to set the timer by pressing the setup buttons. We will use two digits seven segment display, so the maximum ...
Read more

›
https://youtu.be/-EDYMQ9lczA Let's learn how to read a potentiometer, a type of rotating variable resistor, using Arduino's analog input! We'll connect up a simple circuit using a solderless breadboard and use some simple Arduino code to control a single LED. So far you've learned to control LEDs with Arduino's output, and you learned to detect a pushbutton's state (on or off) with digital input. In this le ...
Read more

›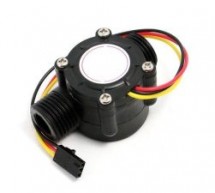 In this tutorial you will learn how to use one water flow sensor with an Arduino board. The water flow sensor consists of a plastic valve body, a water rotor and a hall-effect sensor. When the water flows through the rotor, rotor rolls and the speed of it changes with a different rate of flow. The hall-effect sensor outputs the corresponding pulse signal. This type of sensor can be found on different diamet ...
Read more

›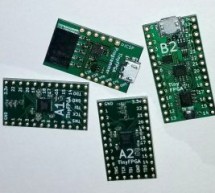 The TinyFPGA boards from Luke Valenty (TinyFPGA) are a series of low-cost, open-source FPGA development boards. These boards offer an inexpensive way to get an introduction to the world of FPGAs. If you have ever considered working with an FPGA before, you will know how difficult they could be especially for those new to the game. TinyFPGA boards are an excellent way to kickstart development with them. They ...
Read more

›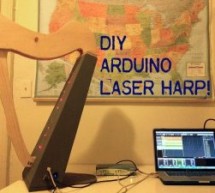 A couple of weeks ago I presented my culmination project, framed laser harp, at New York City College of Technology. Work on it was so interesting for me, that I decided to share it here. I am an Arduino amateur and don't have any professional experience in electrical engineering or programming. Neither am I a musician. Probably that's why I had so much fun: when you are moving blindly, you can't see the gr ...
Read more

›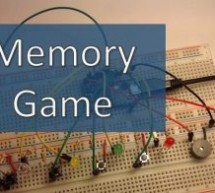 This project is all about creating a simple game to test your memory. I'll be using a Teensy 3.0 board. (If you want to know more about this board please click here to read a Getting Started Guide). This project is also 100% compatible with the Arduino. Watch the video below https://youtu.be/cDEmH0iguMw Step 1: Parts Required 1x Arduino UNO (or an Teensy 3.0) (Click to see on Amazon)8x 220 Oh ...
Read more

›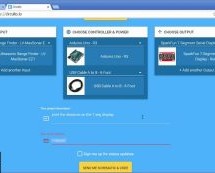 https://youtu.be/qdnoPGi0sR8 In the following Instructable, we'll show you how you can make your next Arduino project in just 5 minutes. It's simple, easy and fun. Step 1: Plan It! 1. Go to Circuito.io 2. Select the components in the screenshot, add a description and your email and click "Send" 3. Instantly receive schematic and code from Circuito.io. * Sometimes our emails go to "promotions" so make s ...
Read more

›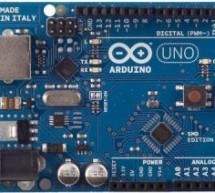 https://youtu.be/rx75N4OZCsk In this instructable we will use a potentiometer on an Arduino Uno to control a MIDI CC in Ableton Live. A MIDI CC stands for Continuous Controller, i.e. a number in the range from 0 to 127 inclusive to modulate something with. In the youtube I made for this intro you can see and hear that we modulate the filter frequency with the potentiometer. A potentiometer is an electronics ...
Read more

›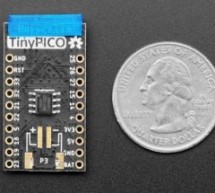 Adafruit has this week announced the availability of its new TinyPICO ESP32 offering a tiny development board suitable for a wide variety of different applications. The feature-rich ESP32 the powerful yet small development board is equipped with 4MB extra RAM, on-board RGB LED, and a 700 mAh 3.3V regulator. MicroPython firmware is pre-loaded, and with support for Arduino IDE and Espressif IDF. "There are qu ...
Read more

›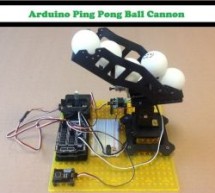 https://youtu.be/XOybUHFUD8o Overview: This instructable uses a Trossen Robotics Pan and Tilt kit to construct an Arduino controlled ping pong ball cannon. The project also uses several other components from Trossen Robotics including a medium solenoid, a relay and various items from one of their Robotics Grab Bags. A joystick controls the aiming of the cannon and a pushbutton controls the solenoid that fir ...
Read more

›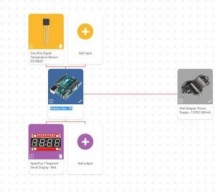 Building an Arduino project isn't just about making all the components talk to one another. It's about creating an actual object or prototype out of your small creation, and giving it that extra touch that makes it unique. For this next project, we took some very basic components: a one-wire temperature sensor and a 7-segment LCD. For the extra flavoring, we used SUGRU, a really cool material that works gre ...
Read more

›