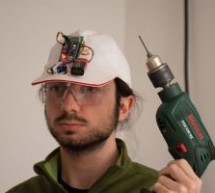 Eye Guardian is an Arduino powered, High-Decibel continuous sound triggered eye protection wear. It detects heavy equipment sound and lowers protective eye goggles while the equipment is in use. Outline In the first step, I will explain the Inspiration&Idea behind this project. Next, I will give you a Tools&Parts list that I have used to build this. Then I will explain the design choices I made and ...
Read more

›
In this tutorial, we're going to make a simple data logger using Arduino. The point is to learn the very basics of using Arduino to capture information and print to the terminal. We can use this basic setup to complete a range of tasks. To get started: You will need a Tinkercad (www.tinkercad.com) account. Head over and sign up with your email or social media account. Logging in takes you to the Tinkercad D ...
Read more

›
In my Arduino 101 tutorial, you'll be taught how to setup your environment in Tinkercad. I use Tinkercad because it is a pretty powerful online platform that allows me to demonstrate a range of skills to students for building circuits. Feel free to build all my tutorials using the Arduino IDE and a real Arduino! In this tutorial, we're going to learn about buttons! We need to know: How to wire the ...
Read more

›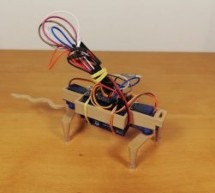 Hello! My name is David, I am a 14-year-old boy living in Spain and this is my first Instructable. I have been building robots and fixing old computers for some time now and my robotics teacher told me that it was good time to start sharing with other people what I have learnt. So here we go! One day a friend of mine gave me a 3D model to build a robot and some components: One arduino nano microcontroller a ...
Read more

›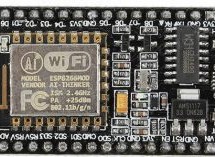 As the popularity of Arduino boards increased, the demand for boards which comes embedded with some of the add-ons used with the Arduino increased. One of the most popular add-ons were the WiFi modules which are used to connect Arduino boards to the internet. Several boards were released by different manufacturers which used the Arduino form factor and had onboard WiFi module, but none of these boards ...
Read more

›
Step 1: Project Presentation This project/instructables shows how to make a nerf gun operated by a remote control. The nerf gun is placed on a bracket which parts are 3D printed and laser cut. That way the nerf gun is able to stand by it self.The nerf gun rotates and moves on the x- and y-axis which results in it being able to move up, down, left and right. However there is also a kind of a dimensional z-ax ...
Read more

›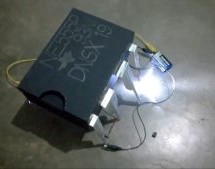 For many of our readers, the classic 555 timer holds a special place in their heart, and cursed be the fool who dares to use an Arduino in its place. For the seriously devoted ones, or those who simply like a novelty decorative item, [acerlaguinto7] built just the right thing: a giant, actually functional, cardboard 555 timer IC. Taking all the measurements of the original IC, [acerlaguinto7] scaled it up b ...
Read more

›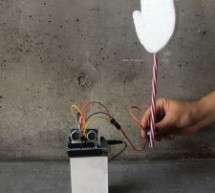 https://youtu.be/g1-p7gsNzpk The project conducted as part of the Computational Design and Digital Fabrication seminar in the ITECH masters program. https://icd.uni-stuttgart.de The Idea Exam period is coming. And you already feel sleepless and hopeless. You want to study, but you've lost your motivation. And it's crucial that you study hard. But the weather outside is perfect, it's sunny. All you want ...
Read more

›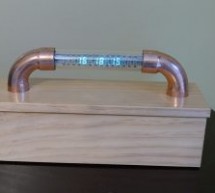 IV-27M Alarm Clock Project date: March 2019 – May 2019 Overview After the successful completion of the XIV Nixie Clock which was Direct/Static Driven, I was keen to start work on a new clock which was based on the Multiplexing(Dynamic) or "MUX" principle of operation, known also as "Muxing". The new clock would be based on the USSR manufactured IV-27V VFD, 13 element, 7 segment tube. This tube requires a 24 ...
Read more

›
This Instructables show how to create a tailor-made breadboard for dev board. Step 1: Current Breadboard Breadboard (solderless breadboards) is a very import component for prototyping of electronics. It can help you test the circuit before soldering it. Since the connection not require soldering, after the prototyping, all components can be reusable for next projects. There are various size of breadboard, a ...
Read more

›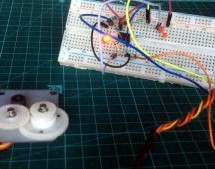 It isn't hard to imagine a scenario where you are stuck at home all day with nothing to do and certain items are in short supply. Sure, bathroom tissue gets all the press, but try buying some flour or a freezer and see how far you get. Plus online shopping has given up on next day delivery for the duration. Not hard to imagine at all. Now suppose your latest self-quarantine project needs a rotary shaft enco ...
Read more

›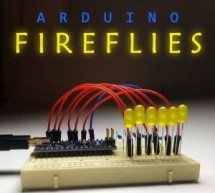 https://youtu.be/S8C5a9tcbgk One of the things I look forward to with summers in Pennsylvania are fireflies in my backyard. I recently taught myself Adruino programming for the purpose of making this simple project. It's a great program to start with and is easy enough for any programmer, novice to expert, to build, modify and have fun with in only a few minutes. Let's get started. Step 1: What You'll Need. ...
Read more

›