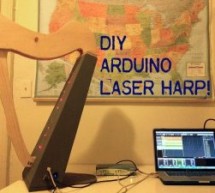 A couple of weeks ago I presented my culmination project, framed laser harp, at New York City College of Technology. Work on it was so interesting for me, that I decided to share it here. I am an Arduino amateur and don't have any professional experience in electrical engineering or programming. Neither am I a musician. Probably that's why I had so much fun: when you are moving blindly, you can't see the gr ...
Read more

›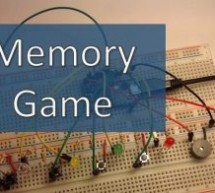 This project is all about creating a simple game to test your memory. I'll be using a Teensy 3.0 board. (If you want to know more about this board please click here to read a Getting Started Guide). This project is also 100% compatible with the Arduino. Watch the video below https://youtu.be/cDEmH0iguMw Step 1: Parts Required 1x Arduino UNO (or an Teensy 3.0) (Click to see on Amazon)8x 220 Oh ...
Read more

›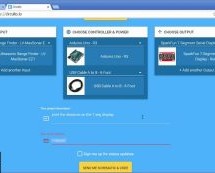 https://youtu.be/qdnoPGi0sR8 In the following Instructable, we'll show you how you can make your next Arduino project in just 5 minutes. It's simple, easy and fun. Step 1: Plan It! 1. Go to Circuito.io 2. Select the components in the screenshot, add a description and your email and click "Send" 3. Instantly receive schematic and code from Circuito.io. * Sometimes our emails go to "promotions" so make s ...
Read more

›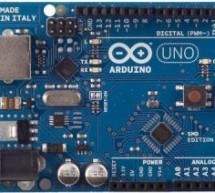 https://youtu.be/rx75N4OZCsk In this instructable we will use a potentiometer on an Arduino Uno to control a MIDI CC in Ableton Live. A MIDI CC stands for Continuous Controller, i.e. a number in the range from 0 to 127 inclusive to modulate something with. In the youtube I made for this intro you can see and hear that we modulate the filter frequency with the potentiometer. A potentiometer is an electronics ...
Read more

›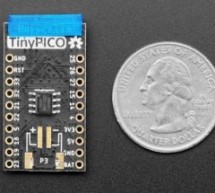 Adafruit has this week announced the availability of its new TinyPICO ESP32 offering a tiny development board suitable for a wide variety of different applications. The feature-rich ESP32 the powerful yet small development board is equipped with 4MB extra RAM, on-board RGB LED, and a 700 mAh 3.3V regulator. MicroPython firmware is pre-loaded, and with support for Arduino IDE and Espressif IDF. "There are qu ...
Read more

›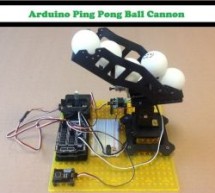 https://youtu.be/XOybUHFUD8o Overview: This instructable uses a Trossen Robotics Pan and Tilt kit to construct an Arduino controlled ping pong ball cannon. The project also uses several other components from Trossen Robotics including a medium solenoid, a relay and various items from one of their Robotics Grab Bags. A joystick controls the aiming of the cannon and a pushbutton controls the solenoid that fir ...
Read more

›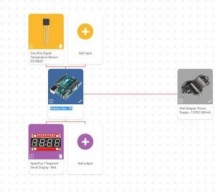 Building an Arduino project isn't just about making all the components talk to one another. It's about creating an actual object or prototype out of your small creation, and giving it that extra touch that makes it unique. For this next project, we took some very basic components: a one-wire temperature sensor and a 7-segment LCD. For the extra flavoring, we used SUGRU, a really cool material that works gre ...
Read more

›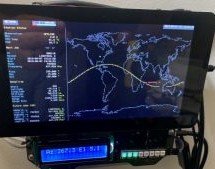 For many of us, ad hoc projects end up having a certain permanence to them. Think of the number of Raspberry Pis and RTL-SDRs that are just dangling from a USB cable under a desk or stuffed behind a monitor, quietly going about their business. If it ain't broke, don't fix it. Some projects, though, just end up accreting past the acceptable point. This wall-mounted SatNOGS ground station is a great ...
Read more

›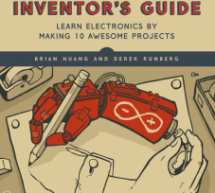 The Arduino microcontroller makes it easy to learn about electronics, but it can be hard to know where to start. The 10 projects in this book will teach you to build, code, and invent with the super-smart Arduino and a handful of parts. First, you'll master the basics with a primer that explains how a circuit works, how to read a wiring schematic, and how to build and test projects with a solderless breadbo ...
Read more

›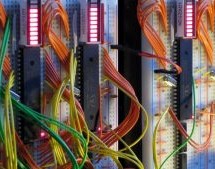 Parallel processing is an idea that will be familiar to most readers. Few of you will not be reading this on a device with only one processor core, and quite a few of you will have experimented with clusters of Raspberry Pi or similar SBCs. Instead of one processor doing tasks sequentially, the idea goes, take a bunch of processors and hand out the tasks to be done simultaneously. It's a fair bet though tha ...
Read more

›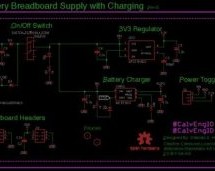 Orlando Hoilett from Calvary Engineering LLC designed a  versatile Li-Po battery breadboard power supply and wrote an Instructables on it. This power supply outputs 3.3V to the breadboard and takes input from a single-cell LiPo battery. The breadboard power supply also has the ability to charge the battery without needing to separate it from the circuit board. More importantly, this project is licensed unde ...
Read more

›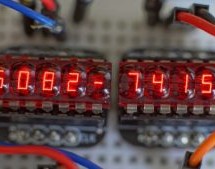 For those of us who remember LED calculators, the HP 5082-7400 series red "bubble" displays hold a special charm. Available in 3, 4, or 5-digit varieties, these multiplexed 7-segment displays provided countless hours of entertainment to those who would spell upside-down words on their pocket calculators. In case you happen to be lucky enough to have access to a few of these beautiful vintage display sticks, ...
Read more

›