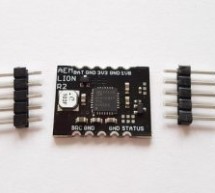 The AEMLION is a 0.8x0.6 inch (20x15mm) PCB with the AEM10941 Solar Harvesting IC from E-peas. It efficiently converts solar energy into Li-ion battery charge, it even works with indoor light. It features 3.3V and 1.8V regulated outputs that are enabled when the battery has useful charge and a low battery warning that informs the user of impending shutdown when the battery runs low. It easily integrates int ...
Read more

›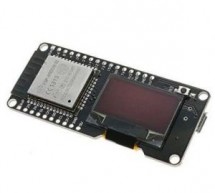 For the long series of articles documenting My Journey into the Cloud I used two small evaluation boards, equipped with an ESP32 32-bit controller, an antenna and a micro USB socket (the latter also serves for power supply input and provides a path for uploading programs). For newcomers, the controller can be programmed using the intuitive Arduino IDE, because the board manufacturer Espressif has provided a ...
Read more

›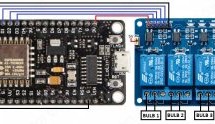 A home automation system is an automating the bulk of electronic and electrical tasks within a home. It uses a combination of hardware and software to enable control and management over appliances and devices within a home. Home automation not only refers to reduce human efforts but also energy efficiency and time saving. Here we are performing home automation by using ESP8266 – WiFi SoC and Blynk Playstore ...
Read more

›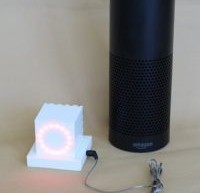 Alexa controlled timers at a glimpse. A really fancy egg-timer with added temperature control. Story Idea Both of us like to tinker with electronics and the latest hard- and software. While most projects never get out of "early-Alpha", we wanted to create something with a prototype look&feel for quite a while now. Participating in The Alexa and Arduino Smart Home Challenge finally made us consider creat ...
Read more

›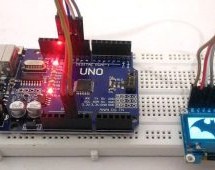 Most of us would be familiar with the 16×2 Dot matrix LCD display that is used in most of the projects to display some information to the user.  But these LCD displays have a lot of limitation in what they can do. In this tutorial we are going to learn about OLED displays and how to use them Arduino. There are lots of types of OLED displays available in the market and there are lots of ways to get them work ...
Read more

›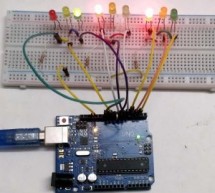 We all know about Arduino. It is one of the most popular open source micro controller board which is highly useful for doing DIY projects. This Arduino based 3-Way Traffic Light Controller is a simple Arduino DIY project which is useful to understand the working of traffic lights which we see around us. We have covered a more simpler version of traffic lights in this traffic light circuit.  Here have demons ...
Read more

›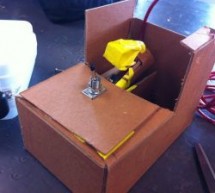 A machine that turns off the knob that you've just switched on- a ruthless battle between human and robot. Story Fascinated by this humorous anthropomorphic idea on instructables that left me philosophizing deeply about the essence of art, I decided to make this a project after witnessing many ruthless battles between human and robot on youtube. How does it work? The Arduino "listens" to the state of the sw ...
Read more

›
In my previous Instructable I have described how to plug the ESP-01 module into a breadboard. This is just the first step to make a cheap Arduino WiFi shield using the ESP8266 module. With few more electronic components and the WiFiEsp library you can build it for less that 10 USD. Step 1: Components Here are the components you need Arduino board - In this example I'm using an Arduino Uno board but I person ...
Read more

›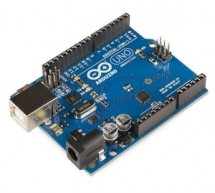 L293D is a chip that enable us to control two motors together with only one Arduino board or other microcontrollers. However, I was having a project that required controlling four DC motors together. Recently i brought a L293D Arduino Shields , it covered all of my pins that i need to use them to connect with other breakout board to combine with the motor controller (of course you can buy a L298N motor cont ...
Read more

›
In this Instructable I am going to show how to use an Arduino board and BitVoicer Server to control a few LEDs with voice commands. I will be using the Arduino Micro in this Instructable, but you can use any Arduino board you have at hand. The following procedures will be executed to transform voice commands into LED activity: Audio waves will be captured and amplified by the Sparkfun Electret Breakout boar ...
Read more

›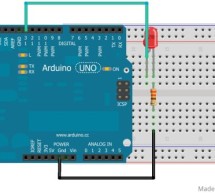 Schematic Diagram You may remember, if you studied electronics as part of your science course at school, that there is a specific way of drawing circuit diagrams. Each component has a particular symbol (which may vary slightly depending where in the world you live) that allows anyone to look at the drawing and build the circuit. It's the architect's plan for the house that allows the builder to know exactly ...
Read more

›
If you're like me, after I got my Arduino and performed a final programming on my first chip, I wanted to pull it off my Arduino Duemilanove and put it on my own circuit. This would also free up my Arduino for future projects. The problem was that I'm such an electronics newbie that I didn't know where to start. After reading through many web pages and forums, I was able to put together this Instructable. I ...
Read more

›