As the internet of things evolves, understanding it is key to both better security and more efficient use. The 2022 Complete Raspberry Pi & Arduino Developer Bundle features nine courses to hone your open-source controllers and device skills.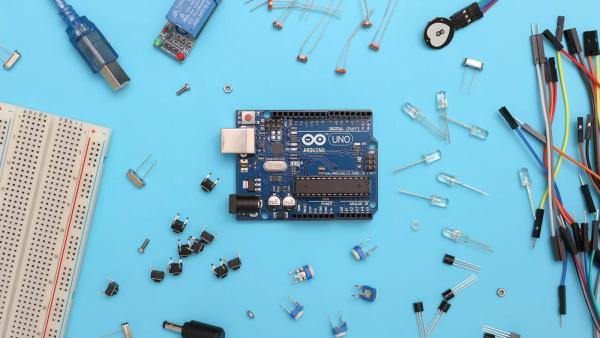 All nine courses are taught by Edouard Renard. In addition to Renard's extensive work experience with open-source software as a software engineer and entrepreneur, he's an open-source device expert who in 2016 built a fully functional robot arm using open-source software and parts as part of his robotics start-up. Each course uses that experience as a foundation to offer practical insight.
The bundle opens with two courses on Raspberry Pi and Arduino for beginners. Each complete course assumes no prior knowledge and is engineered for both non-coders and coders alike to fully understand how each of these tools works and explore some common ways makers deploy them.
Those interested in robotics can take a similarly structured course about ROS2. More advanced users can also take a course on moving ROS1 projects to ROS2 while using the migration as a teaching tool to learn what's changed and improved.
Next, you can move on to practical coding in Linux, C++, and Python, good for learning foundational skills and getting the background needed for more advanced projects, and to integrate projects with other devices.
Then, a next-level course builds on your beginner skills to more advanced projects and a better understanding of theory.
Finally, there's a full course on object-oriented programming (OOP) in Arduino that's a good launching pad for both more advanced coding and IoT projects.
As more devices become smart and more tools are integrated into the workplace, understanding how they function is key to better IT practices. The 2022 Complete Raspberry Pi & Arduino Developer Bundle offers that insight for $39.99, 97% off the $1800 MSRP.
Prices subject to change.
Disclosure: This is a StackCommerce deal in partnership with BleepingComputer.com. In order to participate in this deal or giveaway you are required to register an account in our StackCommerce store. To learn more about how StackCommerce handles your registration information please see the StackCommerce Privacy Policy. Furthermore, BleepingComputer.com earns a commission for every sale made through StackCommerce.
Source: Develop your IoT and robotics skills with this training bundle deal