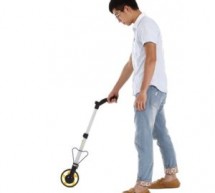 Story When you measure distance between two point general way is to use a ruler. But you can use a lot of other ways: by laser, map, foot or walking meter. The walking meter is very useful when you are measuring curved (not straight) distance. But it might be very tired because you should walk the entire distance. Here is a movie which is measuring distance. You can see that the vehicle is being controlled ...
Read more

›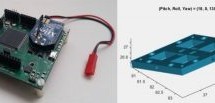 About LASARRUS LLC., is family run business that is focused on providing a state-of-the-art clinic for rehabilitating patients suffering from post-stroke trauma or joint injuries of the upper extremities, while performing research and development on new and innovative robotic devices for robotic-assisted therapy. About this Project: We at LASARRUS Clinic and Research Center are looking to utilize new techno ...
Read more

›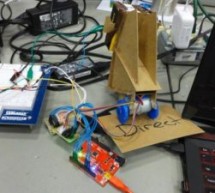 Hardware components: SparkFun RedBoard × 1 DC Stepper Motor 28-BY-J-48 × 1 MB 1010 LV-Max-Sonar EZ1 × 1 WunderBar × 1 Story A Sparkfun Red-Board utilizes a LV-Max Sonar component to judge distances between the user and the robot, powering the DC stepper motor to move forward, reverse or change direction. Each motor requires around 5V to operate. In the future, a feature using the TellMeWhen Relayr app and t ...
Read more

›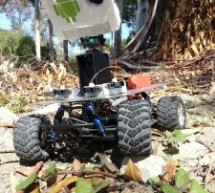 While the field of robotics is continuously expanding at a remarkable rate and better performing robots are created every year, robotics still remains out of reach for many students and researchers. The main reasons for this difficulty are the high complexity of the hardware and software of robots, and their typically high cost. We believe that the computing power, sensing capabilities and intuitive program ...
Read more

›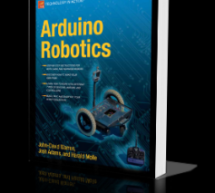 Book Description This book will show you how to use your Arduino to control a variety of different robots, while providing step-by-step instructions on the entire robot building process. You'll learn Arduino basics as well as the characteristics of different types of motors used in robotics. You also discover controller methods and failsafe methods, and learn how to apply them to your project. The book star ...
Read more

›
Starting with robotics can be hard, if you don't know where and how to start. Best way to start is to make mobile robot. In this step-by-step we will show you, how to make cheap robot with parts available in your local store and household. Before you start you should make some plans how platform should look like. We did some sketches how robot should look like. Later we made some modifications so everything ...
Read more

›