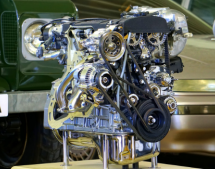 Students choose different specialties to learn, gain experience, develop skills, and become great experts. One of the possible directions is electronics. It may potentially induce some difficulties with academic writing. If you buy research paper online written by experts from AdvancedWriters, for example, you'll surely solve any impediments associated with your project. You only have to find a trustworthy ...
Read more

›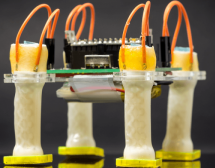 Building a future where robots work alongside humans relies heavily on soft robotics. Typically this means there will be an air compressor or a hydraulic system nearby, taking up precious space. But it doesn't have to. Engineers at the UC-San Diego Jacobs School have created a soft robotics system that uses electricity to control flexible actuators, much like our brains move our muscles. It works like ...
Read more

›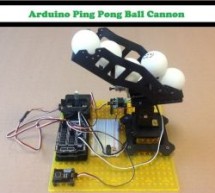 https://youtu.be/XOybUHFUD8o Overview: This instructable uses a Trossen Robotics Pan and Tilt kit to construct an Arduino controlled ping pong ball cannon. The project also uses several other components from Trossen Robotics including a medium solenoid, a relay and various items from one of their Robotics Grab Bags. A joystick controls the aiming of the cannon and a pushbutton controls the solenoid that fir ...
Read more

›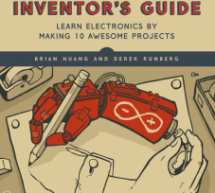 The Arduino microcontroller makes it easy to learn about electronics, but it can be hard to know where to start. The 10 projects in this book will teach you to build, code, and invent with the super-smart Arduino and a handful of parts. First, you'll master the basics with a primer that explains how a circuit works, how to read a wiring schematic, and how to build and test projects with a solderless breadbo ...
Read more

›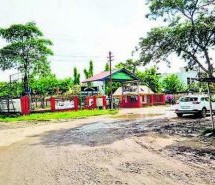 Even as the number of visitors to the Science Centre located behind Super Market here, which also houses the Innovation Hub & Space Education Centre, has steadily increased from 6,775 in 2014 to 17,866 in the past 12 months, its shabby immediate surroundings remains a perennial eyesore. Little or nothing seems to have been done to improve the condition of the road. Nagaland chief minister Neiphiu Rio ha ...
Read more

›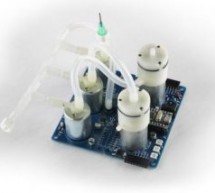 Developers, makers and hobbyists searching for an Arduino powered pneumatic kit may be interested in the Programmable-Air, an Arduino Nano based pneumatics kit which will soon be launching via the Crowd Supply website. Watch the demonstration video below to learn more about the unique Arduino kit and its features. Programmable-Air consists of a built-in high-pressure pump, vacuum pump, pneumatic valves, pre ...
Read more

›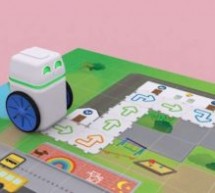 STEM kit seller Pitsco Education has introduced a new line of robotics and coding products for its K-12 classroom catalog. Those include: UKITs, from robot maker UBTECH Education, which come in three flavors: beginner for elementary classrooms, intermediate for middle school and advanced for high school. Each set provides snap-together components (including servos) to create structures and robots that can b ...
Read more

›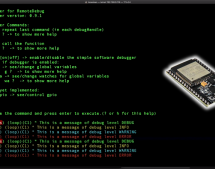 Debugging tools are critical to quick and effective development. Without being able to peek under the hood at what's really going on, it can be difficult to understand and solve problems. Those who live on the Arduino platform are probably well acquainted with using the serial port to debug, but it's far from the only way. [JoaoLopesF] has coded the RemoteDebug tool for ESP platforms, and the results are im ...
Read more

›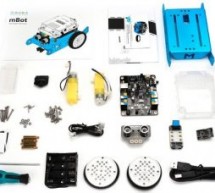 Makeblock was founded in 2012 in Shenzhen as the world's first open-source robot and programing platform. With more than 400 mechanical components, electronic modules, and software tools, the company is determined to bring meaningful STEM education opportunities and the maker mindset to the mass consumer market to make a real difference in society's future with robotics. Makerblock has a variety of products ...
Read more

›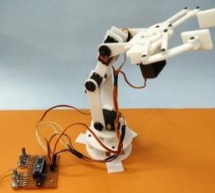 Record and Play 3D Printed Robotic Arm using Arduino Robotic Arms have proved themselves useful and more productive in many applications where speed, accuracy and safety is required. But to me, what's more than that is these things are cool to look at when they work. I have always wished for a robotic arm that could help me with my daily works just like Dum-E and Dum-U that Tony stark uses in his lab. These ...
Read more

›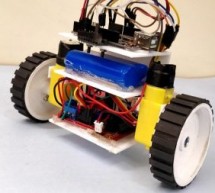 After being inspired by RYNO motors and other self balancing scooters from Segway, I always wanted to build something similar. Thinking for while, I decided to build a Self Balancing Robot using Arduino. This way I would be able to grasp the underlying concept behind all these scooters and also learn how PID algorithm works. Once I started building, I realised that this bot is a bit of a challenge to build. ...
Read more

›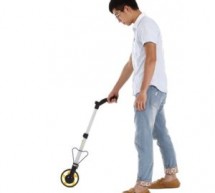 Story When you measure distance between two point general way is to use a ruler. But you can use a lot of other ways: by laser, map, foot or walking meter. The walking meter is very useful when you are measuring curved (not straight) distance. But it might be very tired because you should walk the entire distance. Here is a movie which is measuring distance. You can see that the vehicle is being controlled ...
Read more

›