Description HC-12 are cheap 433MHz wireless serial port communication modules with a range up to 1800m in open space. Each costs about $5 when bought from China, and 2 of them can create wireless UART link that can be used, for example, to transfer telemetry data from UAV. Or drive IoT device. Or connect sensors. Or whatever else one can think of. It is based on SI4463 RF chip, has build in microcontroller, ...
Read more

›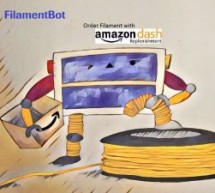 For 3D makers the worst thing is running out filament in the middle of a hours long print. This device will order for you when it is low! Introduction The FilamentBot is a Amazon Dash Replenishment Service (DRS) enabled smart filament counter that will contentiously track the filament usage by measuring the actual length of the filament that has been dispensed on any 3D printer, and automatically re-order t ...
Read more

›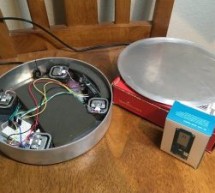 Smart IOT Propane Pedestal capable of tracking propane level as well as detecting any propane leaks. Integration with Amazon Alexa. Story Intro We wanted to make a IOT device to reflect our love for grilling and that is why we made The Smart IOT Propane Pedestal. The device is capable of monitoring the weight of the tank as well as detecting any propane leaks. This all requires creating an Alexa Smarthome S ...
Read more

›
Designing a DC/DC converter that only consumes micro amps of current at no load can be compared to fueling a muscle car with lighter fluid – you may get it to work, but it won't be easy. High efficiency at full load currents is commonplace in most modern DC/DC converters; however, achieving high efficiency when the load is disabled or disconnected is still a difficult and/or expensive task. Many automotive ...
Read more

›
Testing of sensors with RS485 using PC without proper interface is not possible. Since RS232 interfaces are very rare, the interface should be hooked to USB. The interface between USB and RS485 can be soldered with one of the many FTDI interfaces with added RS485 driver, or bought as assembled module. There is always the third option. I made it from scratch. I took smallest STM32F0 with USB and UART interfa ...
Read more

›
In this post I will document an OCXO upgrade board I designed for the Fluke/Philips PM66xx line of frequency counters. Introduction A few months ago I purchased a Philips PM6674 frequency counter on eBay. It's an older 9 digit counter with two channels that has a maximum input frequency of 550MHz. The design feels dated compared to more modern counters, such as my Agilent 53131A. However, it is still a full ...
Read more

›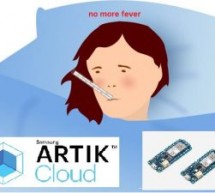 This project consists of 2 devices. the first one is wearable and monitors temperature, second one will control the temperature. Story Introduction This project consists of 2 devices, the first one is wearable mkr1000 with battery and temperature and humidity sensor, the mkr1000 send temperature and humidity to Artik cloud. Now doctors can observe patient's fever and sweating of patient, and if temperature ...
Read more

›
AIM To control a relay switch using esp8266 in standalone mode(without arduino,pic or any other Micro-controller) via Web-UI The ESP broadcasts its own SSID.It does not connect to a router.local IP address of esp is 192.168.4.1 Step 1: Gather Hardware ESP 8266 (There are a lot of variants available in the market.for this tutorial lets just use the esp-01).If you are curious about the different variants clic ...
Read more

›
Introduction This is a small bench power supply that is powered by two lithium-ion batteries. The project was inspired by Dave Jones from EEVblog but the design is completely mine. The voltage range is 0-20V regulated in 10mV steps and maximum current is 1A with current limit set in 1mA steps. Schematic Linear Voltage Regulator The power supply runs on a linear voltage regulator built on discrete components ...
Read more

›
Currently I'm working on a device to electrocute home insects like cockroaches, progress is small because they are smarter than I thought, but that's a different story. For that project I had to find a source of sufficient high voltage and output power. Presented in previous post 5V/400V converter had insufficient voltage and power, another option, flyback transformer was too dangerous to be used here. Fina ...
Read more

›
If you find my design interesting, you could make a small donation: http://paypal.me/RegisHsu This is a small size power supply with low cost and easy to make that only taking about 5 more hours. I was very happy with it and would share with you. Power Supply Specifications Input: 5v-16v/3A DC Output: 1.3V - 15.5V/2 Amps Step 1: Materials and Tools Here is a list of materials and tools I used for this proje ...
Read more

›
A BIG HELLO! and welcome to Mixed Outputs first instructable. As most of my project involve electronics of some sort, having a good power supply is essential to be able to meet the demand of different power requirements. So I built me a bench-top power supply from an old ATX power supply Unit (PSU) that worked (and still works) great. However I've recently noticed some limitations with having a full fledged ...
Read more

›