Based upon Flex Power Modules' Hybrid Regulated Ratio (HRR) topology, the BMR480 DC/DC bus converter module delivers up to 1000W and 96.2A peak power. The BMR480 DC/DC advanced bus converter targets high-end and high-power applications. It is available in an industry-standard and low-profile quarter-brick-format with dimensions of 58.4 x 36.8 x 12.19mm (2.30 x 1.45 x 0.48-inch), and operates from a wide inp ...
Read more

›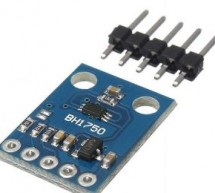 Introduction Hi guys, continuing on our recent path of building really cool stuffs based on the Nokia 5110 LCD display, today we will be building a DIY Lux (or light) meter using the highly sensitive BH1750 light sensor. Illuminance (measured in LUX) is the total luminous flux incident on a surface, per unit area. It is a measure of how much the incident light illuminates the surface, it is wavelength-weigh ...
Read more

›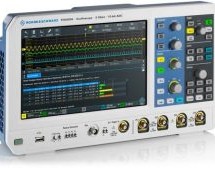 Signal analysis: quick results See small signal details in the presence of large signals The R&S®RTM3000 features a customized Rohde & Schwarz designed 10-bit A/D converter that delivers a four-fold improvement over conventional 8-bit A/D converters. The increased resolution results in sharper waveforms with more signal details that would otherwise be missed. One example is the characterization of s ...
Read more

›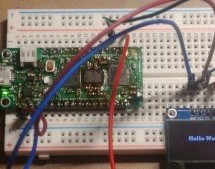 [minh7a6] loves the Adafruit Feather, but sees some room for improvement. First is the matter of 5V tolerance. While just about everything is available in a 3.3v range these days, sometimes it's just nice not to have to care. The main controller on the Feather is plenty powerful, but its intolerant pins just wouldn't do so it was swapped for a chip from the ever popular STM32F4 line. Then he wanted bet ...
Read more

›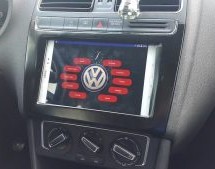 Putting a tablet in car dash.This project was on my mind for a long time.Somehow I couldn't find any free time to build this project. But now I have done it and I'll tell you how. My car is a VW Polo (2014 ) and don't have any bluetooth connectivity with smartphones or so. And also it doesn't have any GPS Navigation applications. So my purpose was to put a tablet instead of the useless car radio. With an An ...
Read more

›
Description HC-12 are cheap 433MHz wireless serial port communication modules with a range up to 1800m in open space. Each costs about $5 when bought from China, and 2 of them can create wireless UART link that can be used, for example, to transfer telemetry data from UAV. Or drive IoT device. Or connect sensors. Or whatever else one can think of. It is based on SI4463 RF chip, has build in microcontroller, ...
Read more

›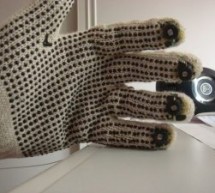 I will describe a fun and easy way to build your own sound expression MIDI enabled glove without expending lot's of money on MIDI Interfaces or expensive sensors. Feel free to contact me directly by mail if you like it or have suggestions. This project was inspired by other do it yourself projects using Piezo (buzzer) as input sensors but they are too big and need filtering for precise velocity readin ...
Read more

›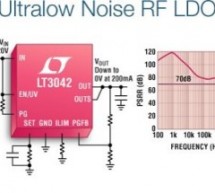 Features Synchronous Rectification: Up to 97% Efficiency 2A Switch Current Rating Fixed Frequency Operation Up to 3MHz Wide Input Range: 0.5V to 5V Very Low Quiescent Current: 38µA (Burst Mode Operation) 2.6V to 5V Adjustable Output Voltage 0.85V (Typ) Start-Up Voltage No External Schottky Diode Required (VOUT < 4.3V) Synchronizable Switching Frequency Burst Mode Enable Control Antiringing Control Reduce ...
Read more

›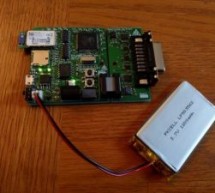 During the academic year of 2016-2017 at McMaster University, in conjunction with Dr. DeBruin, Christina Riczu, Thomas Phan and Emilie Corcoran, we developed a compact, battery powered, 12-lead electro-cardiogram. The project won 1st place in the biomedical category at the ECE Capstone Poster Day. The final report we handed in for the course is attached at the end of this post and includes background inform ...
Read more

›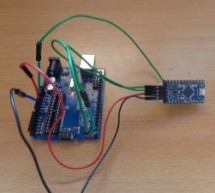 Hello everyone. Today I am going to show how to program arduino pro mini using arduino uno. If you already had a arduino uno and you newly buy arduino pro mini then you don't need to buy the USB to serial converter to program the arduino pro mini because you can program pro mini using your arduino uno board. We can make pro mini to act as a central ic for arduino uno board. First of all you have to know whi ...
Read more

›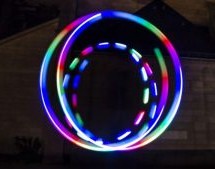 Spinning poi is an entertaining pastime, and LEDs can make a great addition to the experience. [MilanDer] built some LED poi of their very own, using a few maker staples along the way. A 3D printed enclosure is first created, using "clear" PLA that in practice produces translucent white parts. This acts as a great diffuser for the APA102 LEDs inside. The LEDs are driven by an Arduino Pro Mini, which is fitt ...
Read more

›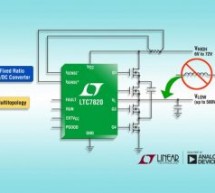 LTC7820 is, a high power fixed ratio charge pump DC/DC controller that eliminates the power inductor in a non-isolated intermediate bus converter, allowing up to a 50% reduction in circuit size and up to 4000 W/in³ power density. The 72V fixed-ratio DC/DC controller can deliver 500W. Non-isolated regulators and voltage level converters that employ energy storage in capacitors rather than inductors are well- ...
Read more

›