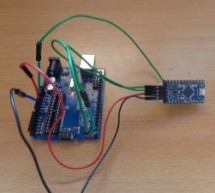 Hello everyone. Today I am going to show how to program arduino pro mini using arduino uno. If you already had a arduino uno and you newly buy arduino pro mini then you don't need to buy the USB to serial converter to program the arduino pro mini because you can program pro mini using your arduino uno board. We can make pro mini to act as a central ic for arduino uno board. First of all you have to know whi ...
Read more

›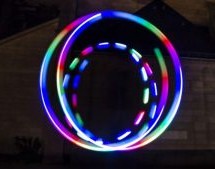 Spinning poi is an entertaining pastime, and LEDs can make a great addition to the experience. [MilanDer] built some LED poi of their very own, using a few maker staples along the way. A 3D printed enclosure is first created, using "clear" PLA that in practice produces translucent white parts. This acts as a great diffuser for the APA102 LEDs inside. The LEDs are driven by an Arduino Pro Mini, which is fitt ...
Read more

›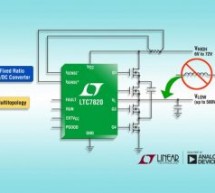 LTC7820 is, a high power fixed ratio charge pump DC/DC controller that eliminates the power inductor in a non-isolated intermediate bus converter, allowing up to a 50% reduction in circuit size and up to 4000 W/in³ power density. The 72V fixed-ratio DC/DC controller can deliver 500W. Non-isolated regulators and voltage level converters that employ energy storage in capacitors rather than inductors are well- ...
Read more

›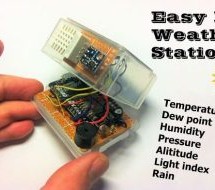 A weather station is a fun project that teaches you a ton about electronics with the added benefit being an actually useful little device. The project requires a bunch of cheap parts and sensors totaling less than $15, and the whole thing ends up fitting in your hand. The station creates a web site that monitors temperature, dew point, humidity, pressure, light index, and rain (Thingspeak channel). It's a p ...
Read more

›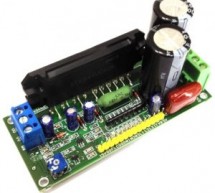 10 Amp 400V DC Intelligent power module board has been designed using ON Semiconductors STK544UC62K. This Inverter IPM module includes the output stage of a 3-phase inverter, pre-drive circuits, bootstrap circuits, protection circuits, op-amp based current sense circuit, comparator circuit for fault/Over current output, Bus voltage output, onboard 5V DC regulator for op-amp circuit. This board can be used t ...
Read more

›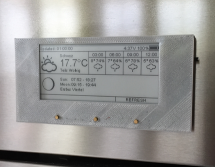 I'm a fan of all kind of weather stations. When Daniel Eichhorn twittered about his new version using an E-Paper display module, I immediately preordered one. I decided to build a station with a custom enclosure, so here is my version of a 3D printed version, featuring magnets so it can be attached to the fridge: Using e-paper for a weather station is an ideal solution, as the data does not need to be updat ...
Read more

›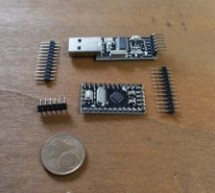 This is a simple guide that will teach you how to get started with this cheap Arduino mini clone, covering all the steps one should do to make it work. Basically they are 4... Soldering PIN headers* Wiring it up Installing properly drivers** Testing ..and this is the minimum required that you need to follow this guide: BTE13-010 (328p 5V 16Mhz - Arduino mini clone) CH340G (Serial_to_USB converter) Connector ...
Read more

›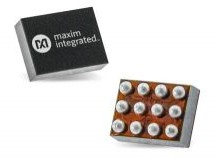 Maxim MAX17250 DC-DC Boost Converter is a high-efficiency, low quiescent current, synchronous boost (step-up) converter with True Shutdown™, programmable input current limit, and short-circuit protection. The MAX17250 has a wide input voltage range of 2.7V to 18V and generates an output voltage of 3V to 18V. The MAX17250 has a maximum on-time of 800ns and implements three modes of operation. The first mode ...
Read more

›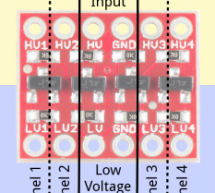 If you have ever tried to connect a 3.3V device to a 5V system, you know what a challenge it can be. The LC-04 bi-directional logic level converter is a small device that safely steps down 5V signal to 3.3V and steps up 3.3V to 5V at the same time. In this instructable, mybotic explained the procedure to use the LC-04 bi-directional logic converter. Description: The LC-04 module offers bi-directional shifti ...
Read more

›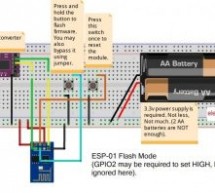 The ESP8266 WiFi Module is a self-contained SOC that can give any microcontroller access to your WiFi network. It's an extremely cost-effective board with a huge and ever-growing community. Each ESP8266 module comes pre-programmed with an AT command set firmware. This module has a powerful on-board processing and storage capability that allows it to act as a standalone microcontroller. Following 2 easy step ...
Read more

›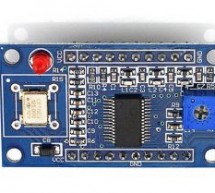 A signal generator is an electronic device that generates electronic signals and waveforms. These electronic signals are either repeating or non-repeating as per the requirements and field of applications. It is generally used in designing, testing, troubleshooting and repairing electronic devices. A signal generator can generate various kinds of waveforms. Most common are the sine wave, square wave, sawtoo ...
Read more

›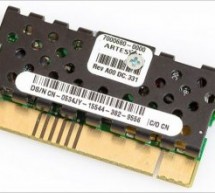 A recent ebay fishing expedition yielded an interesting little part for the very reasonable sum of about five pounds. It's a voltage regulator module from a Dell PowerEdge 6650 Xeon server. I originally bought this because I had the idea of salvaging parts from it to use in another project. These are high quality modules that will have very good inductors and sometimes an array of high value ceramic capacit ...
Read more

›