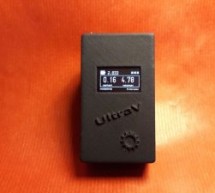 Being unable to expose myself to the sun due to a dermatological problem, I used the time I would have spent on the beach to build an ultraviolet rays meter. UltraV. It is built on an Arduino Nano rev3, with an UV sensor, a DC/DC converter to raise the 3v battery voltage, and a small OLED display. My main target was to keep it portable, so that I could easily know the UV-index in any moment and in any place ...
Read more

›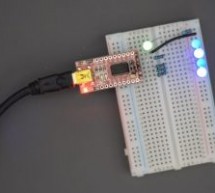 The FT232 USB-to-serial converter is one of the most commonly-used methods of adding USB functionality to small projects, but recently I found that these chips are capable of sending more than just serial signals. With some creative programming, individual output pins can be big-banged to emulate a clock, data, and chip select line to control SPI devices. This post shares some of the techniques I use to bit ...
Read more

›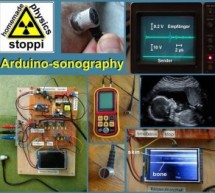 My hobby and passion is to realize physics projects. One of my last work is about ultrasonic sonography. As always I tried to make it as simple as possible with parts you can get on ebay or aliexpress. So let's take a look how far I can go with my simple items... I was inspired by this a bit more complicated and more expensive project: https://hackaday.io/project/9281-murgen-open-sourc... Here are the parts ...
Read more

›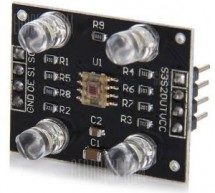 Hi guys, welcome to today's tutorial. In this tutorial we will look at how to use the TCS230 color sensor with Arduino. To demonstrate the ability of the color sensor, we will build a color detector system capable of detecting the color in front of the sensor and displaying that color on a TFT Display. For this project, we will use the TCS230 color sensor and the color will be displayed on the ST7735 ...
Read more

›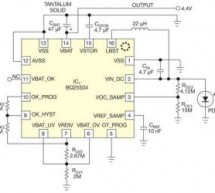 The bq25504 from Texas Instruments is a good candidate to become a milestone on the road to micro-power management and energy harvesting. A prominent feature of this IC is its ability to start up at a supply voltage as low as 330 mV typically, and 450 mV guaranteed. With an SMD inductor and a few capacitors and resistors, it forms a dc-dc converter with a high power efficiency that is unprecedented, especia ...
Read more

›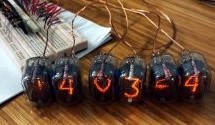 [Engineer2you] built a nixie tube clock and claims it is the simplest design. We felt like that was a challenge. In this design, the tubes are set up as a matrix with optoisolators on each row and column. With 60 segments, the matrix allows you to control it all with 16 bits. There are six columns, each corresponding to a digit. That means each row has 10 lines. The Arduino code reads the clock and pro ...
Read more

›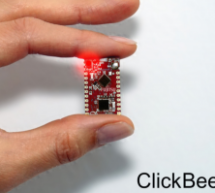 Adding components from Ambiq Micro and Talent Highland, Fujitsu Electronics Europe has increased its Bluetooth Low Energy portfolio. The additional products offer customers high integration, low power consumption and flexibility, says Fujitsu Electronics Europe (FEE), and it has produced the ClickBeetle reference platform (pictured) to facilitate the integration of Bluetooth Low Energy products into applica ...
Read more

›
Based upon Flex Power Modules' Hybrid Regulated Ratio (HRR) topology, the BMR480 DC/DC bus converter module delivers up to 1000W and 96.2A peak power. The BMR480 DC/DC advanced bus converter targets high-end and high-power applications. It is available in an industry-standard and low-profile quarter-brick-format with dimensions of 58.4 x 36.8 x 12.19mm (2.30 x 1.45 x 0.48-inch), and operates from a wide inp ...
Read more

›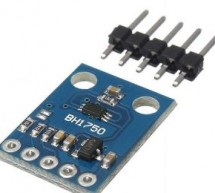 Introduction Hi guys, continuing on our recent path of building really cool stuffs based on the Nokia 5110 LCD display, today we will be building a DIY Lux (or light) meter using the highly sensitive BH1750 light sensor. Illuminance (measured in LUX) is the total luminous flux incident on a surface, per unit area. It is a measure of how much the incident light illuminates the surface, it is wavelength-weigh ...
Read more

›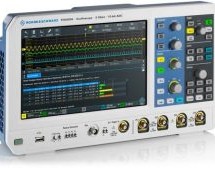 Signal analysis: quick results See small signal details in the presence of large signals The R&S®RTM3000 features a customized Rohde & Schwarz designed 10-bit A/D converter that delivers a four-fold improvement over conventional 8-bit A/D converters. The increased resolution results in sharper waveforms with more signal details that would otherwise be missed. One example is the characterization of s ...
Read more

›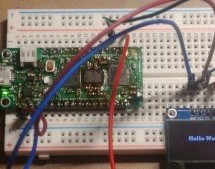 [minh7a6] loves the Adafruit Feather, but sees some room for improvement. First is the matter of 5V tolerance. While just about everything is available in a 3.3v range these days, sometimes it's just nice not to have to care. The main controller on the Feather is plenty powerful, but its intolerant pins just wouldn't do so it was swapped for a chip from the ever popular STM32F4 line. Then he wanted bet ...
Read more

›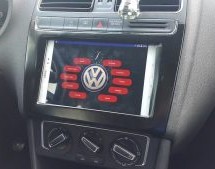 Putting a tablet in car dash.This project was on my mind for a long time.Somehow I couldn't find any free time to build this project. But now I have done it and I'll tell you how. My car is a VW Polo (2014 ) and don't have any bluetooth connectivity with smartphones or so. And also it doesn't have any GPS Navigation applications. So my purpose was to put a tablet instead of the useless car radio. With an An ...
Read more

›