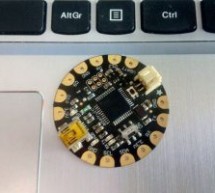 In this tutorial you will learn how to use the Adafruit Flora board and how you can easily program it with Codebender! FLORA is Adafruit's fully-featured wearable electronics platform. It's a round, sewable, Arduino-compatible microcontroller designed to empower amazing wearables projects. The FLORA family also has the best stainless steel threads, sensors, GPS modules and chainable LED NeoPixels, all are w ...
Read more

›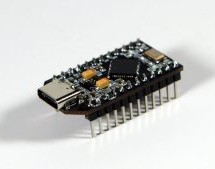 USB-C versus USB Micro connectors are turning into one of the holy wars of our time. Rather than be left on the wrong side of the divide [Stefan S] has come up with his own USB-C version of of an Arduino Pro Microto avoid having to always find a different cable. Home made Arduinos come in all shapes and sizes from the conventional to the adventurous, and from the pictures it seems that this one is firm ...
Read more

›
A development platform for the Android open source project (AOSP) has been created by Huawei. The ARM-based hardware is part of the Linaro open source collaborative engineering organization developing software for the ARM ecosystem. Recently, Huawei has launched the HiKey 960 96Boards development platform to provide access to the latest ARM mobile technology for AOSP developers. Fortunately, You can find th ...
Read more

›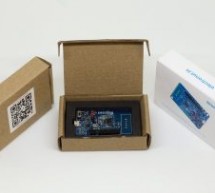 Development boards are assistant tools that help engineers and enthusiasts to become familiarized with hardware development. They simplify the process of controlling and programming hardware, such as microcontrollers and microprocessors. Electronut Labs, an embedded systems consulting company, had produced its new BLE development board "Bluey" with a set of useful sensors and NFC support. Bluey is an open s ...
Read more

›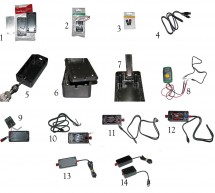 https://www.wiringo.com/electrical-connector-everything-you-need-to-know.html Cloom, a reliable wire harness, and cable assemblies manufacturer, today published an "Electrical connectoe–Everything You Need to Know." It has four chapters that cover some useful terms about Electrical connector knowledge. The publication is available here for free. This guide sheds insightful light on these electrical connecto ...
Read more

›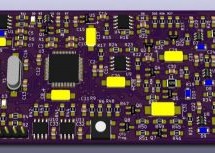 After using the Microchip tools to program and debug the projects I work on, I wondered about creating my own programming/debugging module that I could put on my own boards – just like Microchip does with their starter kits and such. As I became more interested in that idea, I began to search the web to see if anyone else had already done something similar. Initially, I found lots of posts regarding the 2nd ...
Read more

›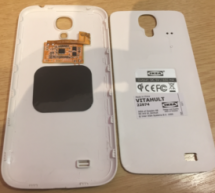 The Achilles Heel of the Mikroelektronika Hexiwear is its charging: the charging and USB connector are only designed for a limited number of plug-unplug cycles, and it does not have a wireless charging capability like the Apple iWatch. Until now! I have built a DIY wireless charging system for the Hexiwear 🙂 : Wireless Qi Charging? IKEA!!!! I have been experimenting with wireless charing for a few weeks, in ...
Read more

›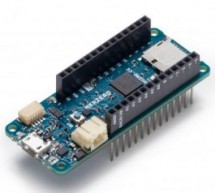 Arduino had announced a new member of its family: MKRZero! This new board comes with the size of 61x25mm MKR1000 board and the power of ARM-core Arduino Zero. The ARM-core board consists of an on-board SD connector with dedicated SPI interfaces (SPI1) that make it easy to browse your files with no extra hardware. You can power your MKRZero using a micro-USB cable or a LiPo battery, but you should pay attent ...
Read more

›
This instructables show how to test ESP board on bread board without soldering, especially for ESP-07 and ESP-12(E) and may be ESP-03. ESP board most require 2 mm pitch connector but most bread board are 2.54 mm pitch, It need some tricks on connect between ESP board and bread board. Step 1: Preparation 2 mm pitch male pin connector with 14 or more positions, e.g. http://www.digikey.com/product-detail/en/3m ...
Read more

›
In this instructable, I will take you along on my journey of building this WiFi Outlet. Step 1: Parts The final box will contain: ESP8266 (any version will do) 5V Relay Module AMS1117 Low Drop Out Regulator 1K Resistor Duplex Outlet Wall Box Wall Plate Cellphone Charger (5V output) Power Cord Only needed while programming the ESP8266: FTDI Usb to Serial Converter (3.3V version) Some jumper wires Step 2: WAR ...
Read more

›
In the name of science, I introduced three of the worst 12V adapters (from My kingdom for a 12V adapter) to my bandsaw. What I found may shock you. Note: All pictures can be zoomed or opened at full size in their own tab. First on the chopping block, the "EH1205". Wait! What's this? The original AC connector is mounted to the PCB. Yes, this has been repackaged! I think we can assume the approvals on the lab ...
Read more

›
Recently i made shield for arduino which can measure ECG, respiration, eventually after some changes in PCB and code, EEG and EMG. Big advantage of this shield is possibility to make it easily at home. The shield is equipped by display to show you measured signal real-time. Shield is based on AFE integrated circuit ADS1292R. You can use this shield for many application - acquiring your vital signs (or furth ...
Read more

›