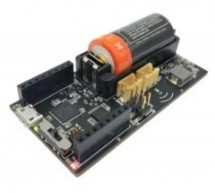 Developers, makers and hobbyists building robot projects may be interested in a new board soon to be available from Crowd Supply in the form of the 3DoT Board. Specifically built for robot projects the 3DoT Board has been created to provide your robot with brain, power, and the controller in one small board measuring just 35 x 70 mm in size. Plug your motors and servos directly onto the board, and a smart, ...
Read more

›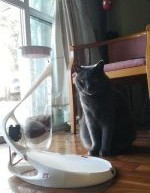 https://youtu.be/uVHh2rHcWi4 Jojo is a super handsome cat.I love him in every aspect, except he keeps waking me up everyday 4am in the morning for his food, so it's time to get an automatic cat feeder to save my sleep. However, he is so handsome that when I want to find a right automatic cat feeder on the market for him, I can never be satisfied with their simple bucket like appearance. So I decide to build ...
Read more

›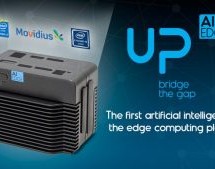 UP Bridge the Gap – a brand of AAEON Europe – is proud to bring its latest innovation at Kicksarter. Introducing UP AI Edge: an x86 computing platform works across Intel CPU, GPU,VPU and FPGA to enable Artificial Intelligence on the Edge. Most IT solutions available today are focused on connecting Edge devices to the cloud and these deployments face challenges related to latency, network bandwidth, re ...
Read more

›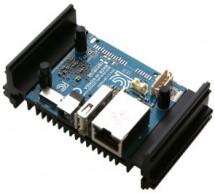 Hardkernel has produced a single-unit version of its four-unit, 32-core Odroid-MC1 cluster computer for running Docker Swarm, Build Farm, and other parallel computing applications. The design offers greater flexibility for users to combine Odroid-MC1 Solo units for a "single unit, 2, 3, 4, 5, 6, or n stackable cluster". The octa-core Odroid-MC1 Solo costs $48. Combing one or more So ...
Read more

›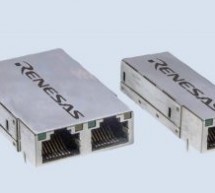 Renesas Electronics Corporation, a significant supplier of advanced semiconductor solutions, announced its latest industrial Ethernet module solution, the I-RJ45. It combines a single- or dual-port RJ45 connector and simplifies integration for industrial Ethernet by supporting various industrial network applications including sensors and transmitters, gateways, operator terminals and remote I/O. This new de ...
Read more

›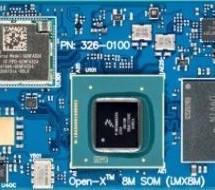 The Canada based company Intrinsyc has announced the Open-X 8M System on Module (SOM) a month ago. Now Open-X 8M is followed up with a Mini-ITX form factor Open-X 8M Development Kit build. The kit includes a GbE port, dual USB 3.0 ports, M2 expansion, and much more user-friendly features. Open-X 8M SOM The Open-X 8M SOM can run Linux and Android 8.0 on the high-end Quad model of the i.MX8M, the same model u ...
Read more

›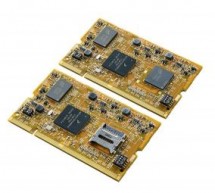 Artila Electronics, a professional in development and manufacture of ARM-based embedded Linux systems, has released a SODIMM module M-X6ULL based on NXP i.MX6ULL processor family. The new M-X6ULL is designed to meet the needs of many general embedded applications that require power efficient, high performance and cost optimized solution, as well as embedded systems that require high-end multimedia applicati ...
Read more

›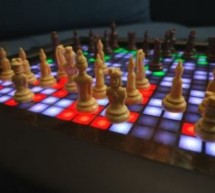 This project has been developed with the "Games" contest in my mind, I hope you'll like it and give your vote :) The idea of this project is quite simple. I want to simulate as many board games as possible using a simple electronic assembly. Of course, every game with its own software, which must be loaded into the simulators microcontroller. Thus, I could simulate games like: Ludo, Ladders and Snakes, Morr ...
Read more

›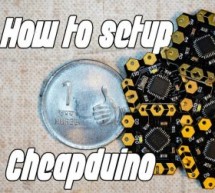 When it comes to electronics projects, Arduino is definitely one of the most favorite choices of every enthusiast, and if you are Arduino fan like me, you too build all your projects on Arduino, so what if you have limited boards available to use? And really for small projects, using Arduino boards isn't a good choice or either economic, so in this post, we will uncover this smallest arduino board called as ...
Read more

›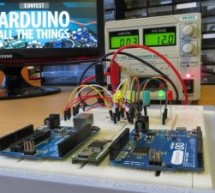 After some years of experimenting with Arduino, I decided that the time has come to share the knowledge I've acquired. So I here it goes, a guide to Arduino, with the bare basics for beginners and some more advanced explanations for people who are somewhat more familiar with electronics. Every step will consist of a detailed explanation, then a summary, followed by a more advanced approach. If you're a comp ...
Read more

›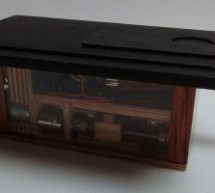 Introduction / Why this project In 2016 I build my first fish feeder, see Fish Feeder 1. The feeder worked fine for more then half a year. After that period the servos were worn out, causing the program to halt, without sending an error-mail. Oops. I didn't had the time to correct this fault, because the aquarium was replaced by a slighter bigger version (Juwel Rio 125). Although the Fish Feeder 1 ...
Read more

›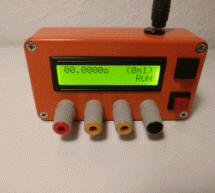 This is an accurate milliohm meter with a maximum resolution of 0.1mOhm. The design is very simple, the whole assembly can be built in a couple of hours once all the parts are gathered. It is based on a precision current sink and a high-resolution ADC controlled by an Arduino Nano V3. It uses a Kelvin connection with the resistor under test to exclude the resistance of test leads from the measurements. It c ...
Read more

›