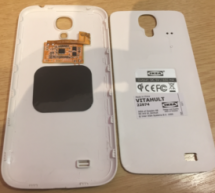 The Achilles Heel of the Mikroelektronika Hexiwear is its charging: the charging and USB connector are only designed for a limited number of plug-unplug cycles, and it does not have a wireless charging capability like the Apple iWatch. Until now! I have built a DIY wireless charging system for the Hexiwear 🙂 : Wireless Qi Charging? IKEA!!!! I have been experimenting with wireless charing for a few weeks, in ...
Read more

›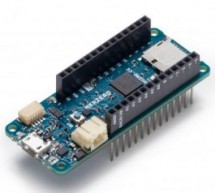 Arduino had announced a new member of its family: MKRZero! This new board comes with the size of 61x25mm MKR1000 board and the power of ARM-core Arduino Zero. The ARM-core board consists of an on-board SD connector with dedicated SPI interfaces (SPI1) that make it easy to browse your files with no extra hardware. You can power your MKRZero using a micro-USB cable or a LiPo battery, but you should pay attent ...
Read more

›
This instructables show how to test ESP board on bread board without soldering, especially for ESP-07 and ESP-12(E) and may be ESP-03. ESP board most require 2 mm pitch connector but most bread board are 2.54 mm pitch, It need some tricks on connect between ESP board and bread board. Step 1: Preparation 2 mm pitch male pin connector with 14 or more positions, e.g. http://www.digikey.com/product-detail/en/3m ...
Read more

›
In this instructable, I will take you along on my journey of building this WiFi Outlet. Step 1: Parts The final box will contain: ESP8266 (any version will do) 5V Relay Module AMS1117 Low Drop Out Regulator 1K Resistor Duplex Outlet Wall Box Wall Plate Cellphone Charger (5V output) Power Cord Only needed while programming the ESP8266: FTDI Usb to Serial Converter (3.3V version) Some jumper wires Step 2: WAR ...
Read more

›
In the name of science, I introduced three of the worst 12V adapters (from My kingdom for a 12V adapter) to my bandsaw. What I found may shock you. Note: All pictures can be zoomed or opened at full size in their own tab. First on the chopping block, the "EH1205". Wait! What's this? The original AC connector is mounted to the PCB. Yes, this has been repackaged! I think we can assume the approvals on the lab ...
Read more

›
Recently i made shield for arduino which can measure ECG, respiration, eventually after some changes in PCB and code, EEG and EMG. Big advantage of this shield is possibility to make it easily at home. The shield is equipped by display to show you measured signal real-time. Shield is based on AFE integrated circuit ADS1292R. You can use this shield for many application - acquiring your vital signs (or furth ...
Read more

›
After making the switch from AVR to STM32 microcontrollers, I redesigned my old 6-pin ICSP pogo-programming adapter for SWD. The new design allows programming with pogo pins or a small pin header soldered to the pogo pads for debugging, all with the same cable. The footprint uses surface mount pads only, so it can be placed on even the most compact board layouts. The ST-link adapter I designed a small PCB w ...
Read more

›
What's inside a counterfeit Macbook charger? After my Macbook charger teardown, a reader sent me a charger he suspected was counterfeit. From the outside, this charger is almost a perfect match for an Apple charger, but disassembling the charger shows that it is very different on the inside. It has a much simpler design that lacks quality features of the genuine charger, and has major safety defects. The co ...
Read more

›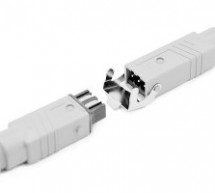 A word "versatility" describes well know series Hirschmann ST (STA) perhaps the besgt. ST connectros are universal because as for paramaters, they´re sufficient for majority of applications (16A/250VAC) and they maintain a decent compcáctness. At the same time, they´re available in many versions (M/F, panel/ cable) , so we can create a desired combination – cable/cable, cable/panel. ST connectors have 2,3,4 ...
Read more

›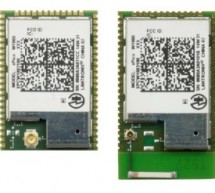 Lantronix xPico WiFi module may be already familiar to you from our articles, for example: xPico WiFi is a dream come true for producers and customers where we also mention the HW compatibility with the xPico module ( wired, serial-to-Ethernet modul). New version - xPico WiFi SMT brings the same functionality as xPico WiFi and as the name saysm it´s intended for a direct soldering by an SMT (reflow) process ...
Read more

›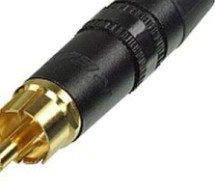 Connectors have in general one interesting feature - there are many similar or almost the same connectors on the market. Audio connectors are not exception in this. Even though they look the same, many times there are huge differences in price and mainly in quality. If we supposed, that every producer designs and makes his products likewise responsibly, then the cheaper one should be probably a good choice. ...
Read more

›