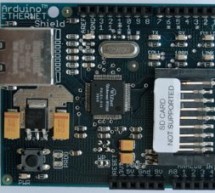 Overview The Arduino Ethernet Shield connects your Arduino to the internet in mere minutes. Just plug this module onto your Arduino board, connect it to your network with an RJ45 cable (not included) and follow a few simple instructions to start controlling your world through the internet. As always with Arduino, every element of the platform – hardware, software and documentation – is freely available and ...
Read more

›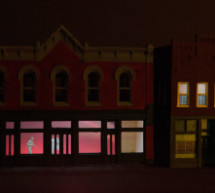 I became interested in model railroading a few years ago. It's a hobby that requires skills in precision painting, model building, scenery design, wood working, electrical engineering and about a dozen other skills that I'm forgetting right now. It is an excellent creative outlet. Realism can be a part of the hobby, like laying out a train line complete with all the scenery with historical accuracy. You can ...
Read more

›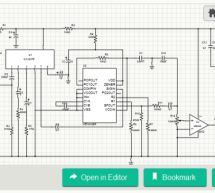 Infrared headphones can be used for listening to music or television cordlessly. The headphones utilize a transmitter that connects with audio cables to the audio source, such as a home entertainment center. The transmitter utilizes light-emitting diodes (LEDs) to direct a focused beam of invisible pulsating light towards a receiver built into the headphone set. The pulsations act as ON/OFF signals that are ...
Read more

›
Hello Developers! Happy to introduce that we have embedded Google Custom Search Engine into our Arduino Site. Now you can search with better options to get your related project. e.g. https://duino4projects.com/?s=arduino+simulator Stay tuned and contact us for any problem in our Site. Thanks ...
Read more

›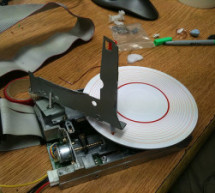 Stuart and I wanted to design a project that would be a good introduction to upcycling electronics, robotics, arduino, art with maths/code. We came up with a drawing robot based on an old floppy drive. Bigups! jam jar collective  full circle arts bristol.hackspace.org.uk Ashish Derhgawen for this article http://www.codeproject.com/KB/system/floppystepper.aspx More floppy drive info: http://www.interfacebus. ...
Read more

›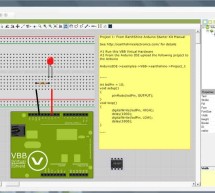 Here is the list of our top 5 arduino simulators. [dropcap color="red" font="arial" fontsize="72px;"]1[/dropcap] Virtual Breadboard for Arduino: Launched in 2005, the Arduino open hardware and software platform has grown to be very popular among hobbyists, educators, and professionals alike, gaining momentum especially in the robotics field. Backed by a massive online community, and with most development bo ...
Read more

›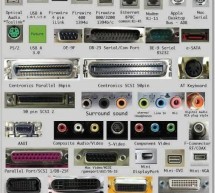 Common Ports for interfacing in Electronics & Digital World In computer hardware, a port serves as an interface between the computer and other computers or peripheral devices. Physically, a port is a specialized outlet on a piece of equipment to which a plug or cable connects. Electronically, the several conductors making up the outlet provide a signal transfer between devices. Ethernet port Ethe ...
Read more

›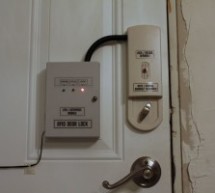 This is a fun an very useful project that allows easy access into any door with a deadbolt. I have another version that is used on my garage door and uses the same basic circuit and fobs. The system operates in the RF region at 125 KHz. Fobs are used to actuate one of two relays on the main control board. With each scan the deadbolt toggles - if it is unlocked it locks and the red LED comes on, if locked it ...
Read more

›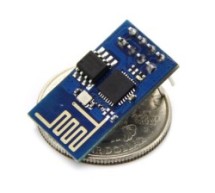 Esp8266 Introduction: This is WiFi serial transceiver module, based on ESP8266 SoC. ESP8266 module is a TTL "Serial to Wireless Internet" device. Providing your microcontroller has the ability to talk to a TTL serial device (most do) you'll be in business. It is a highly integrated chip designed for the needs of a new connected world. It offers a complete and self-contained Wi-Fi networking solution, allowi ...
Read more

›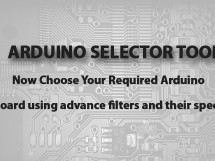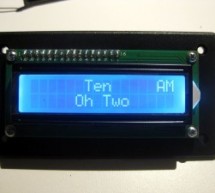 Introduction: This Instructable is about making a 16 character by 2 line LCD Word Clock with DST switch. The pictures show how some of the times will read out. I have made a few of these for family and friends already and they have been quite well received probably because of their uniqueness. I have even made a few of these for myself which are now in use. Step 1: Parts Parts: 1602 16x2 LCD LCD module @ $3 ...
Read more

›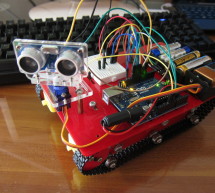 In the previous projects I tried different ways to control the smart tank manually. But how about if the tank makes its own decision and control itself? It should be quite interesting. Ultrasonic sensor can help to do so by sending sound wave in front of the sensor. It receives the wave once the wave meets obstacles and reflects to the sensor so as to determine the distance. So I've bought an ultrasonic sen ...
Read more

›