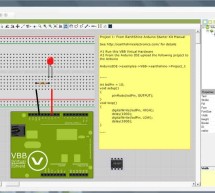 Here is the list of our top 5 arduino simulators. [dropcap color="red" font="arial" fontsize="72px;"]1[/dropcap] Virtual Breadboard for Arduino: Launched in 2005, the Arduino open hardware and software platform has grown to be very popular among hobbyists, educators, and professionals alike, gaining momentum especially in the robotics field. Backed by a massive online community, and with most development bo ...
Read more

›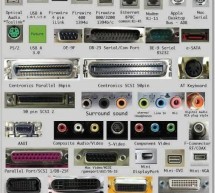 Common Ports for interfacing in Electronics & Digital World In computer hardware, a port serves as an interface between the computer and other computers or peripheral devices. Physically, a port is a specialized outlet on a piece of equipment to which a plug or cable connects. Electronically, the several conductors making up the outlet provide a signal transfer between devices. Ethernet port Ethe ...
Read more

›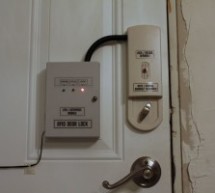 This is a fun an very useful project that allows easy access into any door with a deadbolt. I have another version that is used on my garage door and uses the same basic circuit and fobs. The system operates in the RF region at 125 KHz. Fobs are used to actuate one of two relays on the main control board. With each scan the deadbolt toggles - if it is unlocked it locks and the red LED comes on, if locked it ...
Read more

›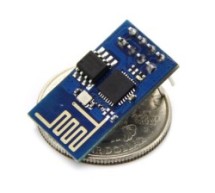 Esp8266 Introduction: This is WiFi serial transceiver module, based on ESP8266 SoC. ESP8266 module is a TTL "Serial to Wireless Internet" device. Providing your microcontroller has the ability to talk to a TTL serial device (most do) you'll be in business. It is a highly integrated chip designed for the needs of a new connected world. It offers a complete and self-contained Wi-Fi networking solution, allowi ...
Read more

›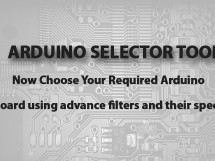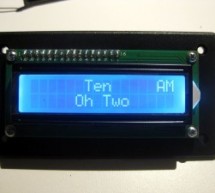 Introduction: This Instructable is about making a 16 character by 2 line LCD Word Clock with DST switch. The pictures show how some of the times will read out. I have made a few of these for family and friends already and they have been quite well received probably because of their uniqueness. I have even made a few of these for myself which are now in use. Step 1: Parts Parts: 1602 16x2 LCD LCD module @ $3 ...
Read more

›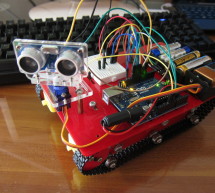 In the previous projects I tried different ways to control the smart tank manually. But how about if the tank makes its own decision and control itself? It should be quite interesting. Ultrasonic sensor can help to do so by sending sound wave in front of the sensor. It receives the wave once the wave meets obstacles and reflects to the sensor so as to determine the distance. So I've bought an ultrasonic sen ...
Read more

›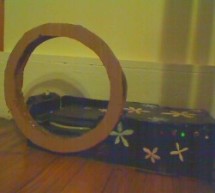 If you have two cats and one of them is on a diet but the other needs free food, you can build a feeder with RFID capability that only opens for the cat that needs free access. The free-food cat wears a collar with an RFID tag. Features: - An old CD-rom player is used as a sliding door - Timer-controlled open duration - Proximity sensor (Sharp GP2D120) prevents door from closing while the cat is eating - Se ...
Read more

›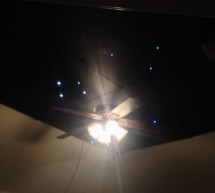 Hello! Are you ready to witness my biggest project yet?? Well lets get started! It all started up in Utah, (I was visiting some friends) and the sky looked so beautiful compared to the star-less sky down south. So instead of creating my own stars I created my own stars! Confused? lets take a closer look... Step 1: Measure Your Room and Foamboard First things first, you have to measure and draw an outline of ...
Read more

›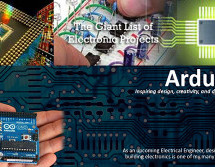 Huge List of tutorials & Components based resources & info from glossary wise. ...
Read more

›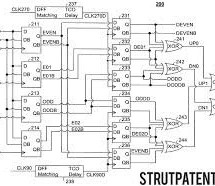 The STM1831 is a voltage detector with very low current consumption. It monitors a voltage on a separate input pin (VSEN), which is fully functional even if the monitored voltage goes down to 0 V. In addition, the delay of the output can be adjusted by an external capacitor. Key Features Voltage monitored on separate sense input VSEN Factory-trimmed voltage thresholds in 100 mV increments from 1.6 V to 5.7 ...
Read more

›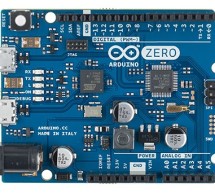 Arduino Zero Overview The Arduino Zero is a simple and powerful 32-bit extension of the platform established by Arduino UNO. The Zero board aims to provide creative individuals with the potential to realize truly innovative ideas for smart IoT devices, wearable technology, high-tech automation, crazy robotics, and projects not yet imagined. The board is powered by Atmel's SAMD21 MCU, which features a 32-bit ...
Read more

›