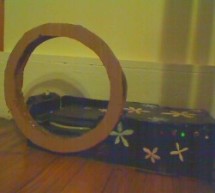 If you have two cats and one of them is on a diet but the other needs free food, you can build a feeder with RFID capability that only opens for the cat that needs free access. The free-food cat wears a collar with an RFID tag. Features: - An old CD-rom player is used as a sliding door - Timer-controlled open duration - Proximity sensor (Sharp GP2D120) prevents door from closing while the cat is eating - Se ...
Read more

›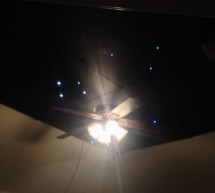 Hello! Are you ready to witness my biggest project yet?? Well lets get started! It all started up in Utah, (I was visiting some friends) and the sky looked so beautiful compared to the star-less sky down south. So instead of creating my own stars I created my own stars! Confused? lets take a closer look... Step 1: Measure Your Room and Foamboard First things first, you have to measure and draw an outline of ...
Read more

›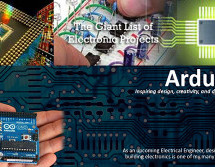 Huge List of tutorials & Components based resources & info from glossary wise. ...
Read more

›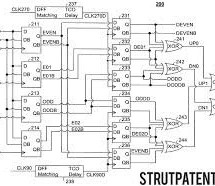 The STM1831 is a voltage detector with very low current consumption. It monitors a voltage on a separate input pin (VSEN), which is fully functional even if the monitored voltage goes down to 0 V. In addition, the delay of the output can be adjusted by an external capacitor. Key Features Voltage monitored on separate sense input VSEN Factory-trimmed voltage thresholds in 100 mV increments from 1.6 V to 5.7 ...
Read more

›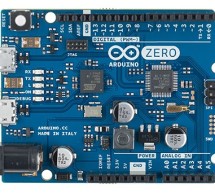 Arduino Zero Overview The Arduino Zero is a simple and powerful 32-bit extension of the platform established by Arduino UNO. The Zero board aims to provide creative individuals with the potential to realize truly innovative ideas for smart IoT devices, wearable technology, high-tech automation, crazy robotics, and projects not yet imagined. The board is powered by Atmel's SAMD21 MCU, which features a 32-bit ...
Read more

›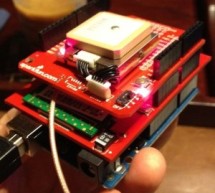 [INTRO] This past semester, I decided to build a GPS receiver with an iPhone app that tracks it for my semester project. Here is a step-by-step tutorial to show you how you can build your own. [OVERVIEW] Architecture of my Real-Time GPS Tracker project. I'll be using the diagram above to explain how the project is put together. Starting from the satellite at the top of the diagram, the GPS module receives G ...
Read more

›
Barebone Arduino in Proteus I use Proteus design a Barebone Arduino: ▲ Barebone Arduino The Barebone Arduino pin completely modeled on the Arduino UNO and Duemilanove: Download Sample ardduino Simulation design file ▲ Arduino UNO I have a bad memory, not remember the the Arduino with ATmega328P between, pin correspondence between the Proteus simulation before Arduino ATmega328P with Arduino pin correspondin ...
Read more

›