The Chinese based company, Beelink is known for its set of consumer-oriented mini PC, and Android TV Boxes has now launched a new brand of mini PC that slightly differs from its traditional domestic-focused mini-PC but with the of hope of targeting industrial and commercial uses called the Beelink KT03.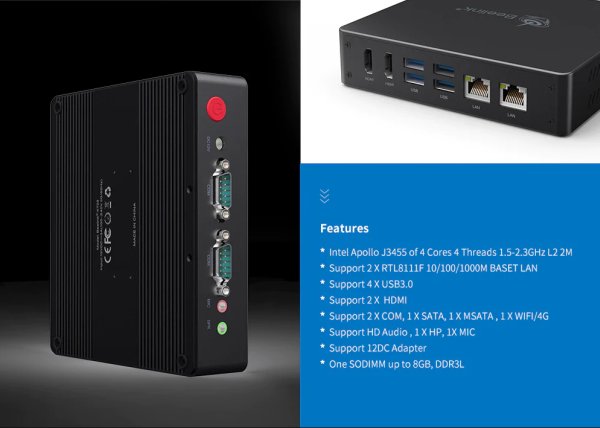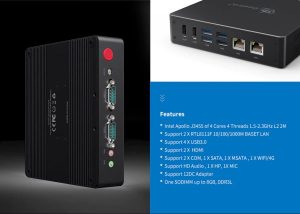 The Beelink KT03 is meant to find applications in industrial, commercial and research applications. It comes with a staggering connectivity option and support for connecting up to 3 screens at once,  something you won't find in their other products. The instant three screen connectivity is possible due to the availability of two HDMI ports and one extra VGA port. The HDMI version is HDMI 1.4 which supports 4000 resolutions at only 24 or 30 frames per second, which work fine for movies, but is not so useful for higher-end gaming, which requires 50 or 60 frames per seconds (FPS).
Beelink is usually accustomed to releasing a mini PC with a pre-installed operating system of either Linus or a Windows OS, but the KT03 variant doesn't come with any pre-installed operating system giving users the full power of customization to their taste. Just like other miniPCs, the Beelink KT03 is compatible with both Linux and Windows 10 operating system. Also, it doesn't come with any installed RAM but supports up to 8GB of DDR3 RAM.
The mini PC is powered by a Quad Core Intel Apollo Lake Celeron J3455 processor which is suitable for general computational tasks and can reach a maximum speed of 2.3 GHz. An Intel HD Graphics 500 GPU accompanies it. The device includes 2 COM Ports, 4 USB 3.0 Ports, a dual Gigabit Ethernet ports, two audio input and output jacks, and a mini PCIe for attaching the likes of a WiFi, 4G module or Bluetooth module. It comes with a socket for two 3G SIM cards.
It is evident that the mini PC is more for industrial use with the inclusion of 2 RS-232 ports. Storage options are possible through a SATA3 Port available and an optional mSATA. Power is through a DC jack and consumption is rated at about 12V/3A.
Read more: Beelink KT03 Industrial MiniPC with Apollo lake SoC goes for $150