Arduino, the renowned open-source electronics platform, has successfully raised an additional $22 million in Series B funding. This latest round of funding brings the total to a substantial $54 million, marking a significant milestone in the company's growth trajectory.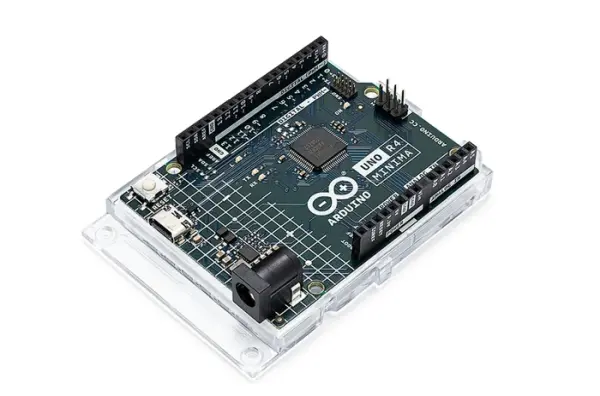 The funding round was a collaborative effort, co-led by CDP Venture Capital and Anzu Partners. Notably, ARM, a global leader in semiconductor solutions, also participated in the funding round, further bolstering Arduino's financial standing. CDP Venture Capital, recognized as Italy's largest venture capital firm, made its investment through its Large Ventures initiative. This initiative is specifically designed to support the growth of Italian global category leaders, and Arduino's inclusion in this initiative speaks volumes about its potential and the confidence investors have in its future.
Arduino Uno R4
The newly acquired funding is earmarked for several strategic initiatives aimed at further developing Arduino's platform for professional customers. The company's primary objective is to make Internet of Things (IoT) and Artificial Intelligence (AI) more accessible to a broader audience. A significant portion of the funds will be allocated to strengthen the Research and Development (R&D) team based in Turin, Italy. The focus will be on growing enterprise application libraries and the Arduino Cloud for Business, both of which are integral to the company's expansion plans.
In addition to bolstering its R&D efforts, Arduino also plans to use the funds to expand its presence in the United States. The company recently opened an office in Austin, Texas, and strengthened its presence in Chicago, Illinois. This expansion is a strategic move to tap into the vast potential of the US market and bring Arduino's innovative solutions closer to a wider customer base.
The funds will also be utilized to accelerate go-to-market initiatives and enhance customer support in selected areas. This strategic allocation of resources is expected to help Arduino reach more customers, respond to their needs more effectively, and ultimately drive the company's growth.
Arduino's success can be attributed to its unwavering commitment to innovation and making technology accessible. The company supports a large community of developers who play a crucial role in accelerating the deployment of new computing solutions for IoT applications. Arduino takes its role as an enabler of innovation seriously and aims to leverage all available resources to expand its platform and enhance its service.
In conclusion, the successful raising of $54 million in Series B funding is a testament to Arduino's potential and the confidence investors have in its vision. With plans to further develop its platform, strengthen its R&D team, expand its US presence, and accelerate go-to-market initiatives, Arduino is poised for significant growth. The company's commitment to making IoT and AI more accessible is expected to continue driving its success and investor confidence in the future.
Source: Arduino raises $54 million in Series B funding