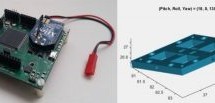 About LASARRUS LLC., is family run business that is focused on providing a state-of-the-art clinic for rehabilitating patients suffering from post-stroke trauma or joint injuries of the upper extremities, while performing research and development on new and innovative robotic devices for robotic-assisted therapy. About this Project: We at LASARRUS Clinic and Research Center are looking to utilize new techno ...
Read more

›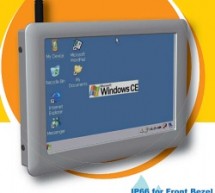 Bega220 as a universal microcomputer with an OS and a 7" touch display already found its place in many applications. Now company Bolymin launched on the market an improved version resistant to dust and water (IP66) - the BE220C module. IP66 resistance applies to a front side and a bezel, what´s in the vast majority cases fully sufficient, because in praxis the module is always installed into a target device ...
Read more

›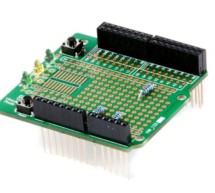 FTDI has announced its commitment to supporting the Android Open Accessories initiative, thus allowing engineers to realize exciting new system designs that are compatible with tablets and smartphones utilising the highly popular Android operating system. "FTDI is very excited about the new Android Open Accessories initiative and in response has decided to provide support for it in both the Vinculum II dual ...
Read more

›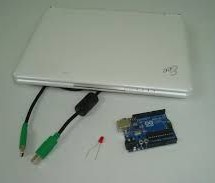 Introduction This is my second article relating to the Arduino Microprocessor Platform. The first one was a simple implementation of the SIMON game using the Arduino. The article can be found here. For an introduction to the Arduino Hardware, see jeffb42's excellent articles, as there is no point in repeating things here. What Is This Article About? In this article, I am going to introduce hardware interrup ...
Read more

›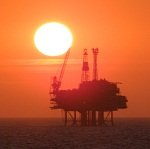 Introduction Having been a CodeProject member for several years, and not having got round to ever publishing an article, left me feeling a bit disappointed in myself. I have thought many a time on what kind of article I can produce. Then after coming across some great articles by jeffb42 here on CodeProject, my problem was solved. I started playing with the Arduino hardware platform about two months ago, af ...
Read more

›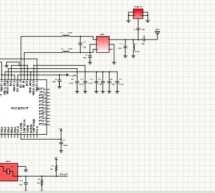 The IEEE 802.15.4 standard is the fourth task group of the IEEE 802.15 working group, which defines Wireless Personal Area Network (WPAN) standards. The IEEE 802.15.4 market has the following advantages; low power consumption, low cost, low offered message throughput, supports large network orders up to 65k nodes, low to no QoS guarantees, and flexible protocol design suitable for many applications. The pur ...
Read more

›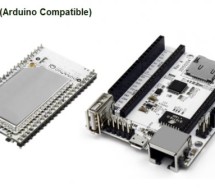 About this project Are you a maker?  Have you got a nice idea but could not verify it with a limited budget? Do you have a headache to design Wi-Fi products but cannot find a good support? Have you built a nice prototype ready for manufacturing but could not find the resources for mass production? This is why we launch the Domino.IO project – with everything you need to build Wi-Fi products and full life-cy ...
Read more

›