The official Arduino develop in team and engineers have this week introduced its new MKR IoT Carrier Rev2 specifically designed to help build Internet of Things projects. Equipped with five capacitive touch buttons, LCD display, IMU, humidity, pressure, temperature, light, gesture and proximity sensors. The tiny MKR IoT Carrier Rev2 offers a wealth of scope for your applications.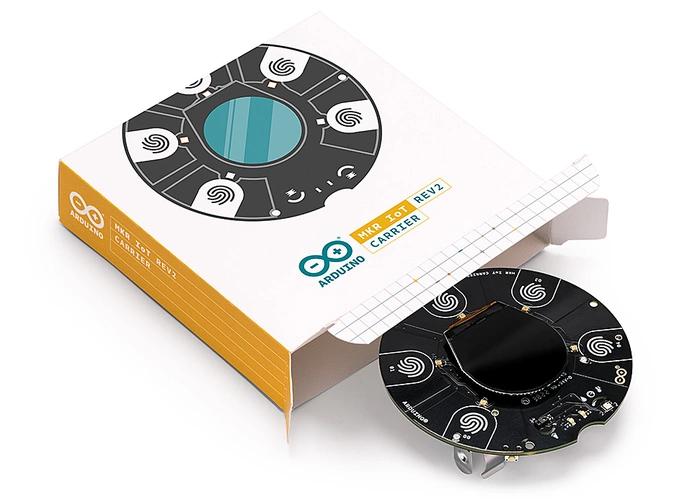 The main differences between the first generation and second generation devices is the change of some of the sensors in the form of the humidity sensor (HTS221) and barometric pressure sensor (LP22HB) has been replaced with the BME6688 sensor as well as the IMU (LSM6DS3) being replaced with a LSM6DSOX sensor. A few components of also been repositioned thanks to customer feedback.
The Arduino team gives a few examples of what you can build using the MKR IoT Carrier Rev2 board :
– Environment monitoring stations. The new carrier comes with sensors that allow you to map and measure various things in the world around you — temperature, humidity, air quality, barometric pressure, and more. You can also track the movement of the board. For even more sensory awareness, you can connect analog or I2C grove compatible modules to the grove connectors. You can store the data you collect in the SD card or send it directly to the Arduino IoT Cloud.
– GUI IoT interface. Visualizing your data is incredibly important — and the Rev2 comes with its own OLED color display, allowing you to create your own navigation menus. You can also use the included LEDs and buzzer for feedback.
– Connect to and control external devices. The IoT is all about networks, and with the Rev2 you can control electronic devices up to 24 Volts using the two on-board relays. You can do this manually — like switching your reading lamp on or off via the Arduino IoT Cloud Remote app, or you can set the lamp to behave according to sensor data like the light levels in the room.
Source: Arduino MKR IoT Carrier Rev2 board built for home IoT projects