The Arduino family of open-source engineering design tools has long been associated with T-shirted hobbyists and garage-based startups. But as part of a realization that many of the platform's supporters are now in the corporate world, the firm is expanding the availability of its tools for enterprise applications.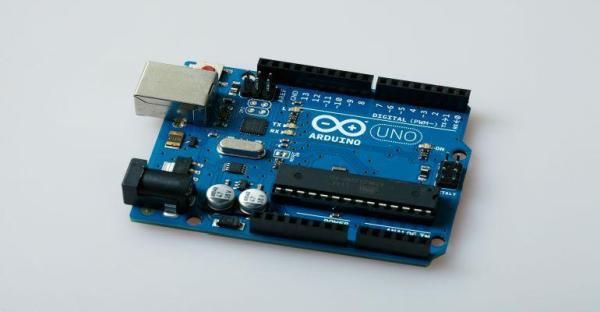 Arduino's humble beginnings at the Interaction Design Institute Ivrea gave students without an electronics or programming background an easy-to-use tool for fast prototyping. Over the years, Arduino expanded to offer tools for education and professionals. The Arduino ecosystem now includes a broad range of partners and customers, and the company is setting its sights on empowering a new generation of professional engineers with enterprise-scale applications. 
Toward this goal, Arduino will deliver specialized low-code cloud services to accelerate the development and deployment of IoT applications to meet industry needs. Arduino will also offer system modules and other new solutions for intelligent edge design, and create and integrate new AI (artificial intelligence) capabilities for engineers.
These capabilities should provide a boost to the increasing engineering resources allocated to the rapidly growing IoT and AI sectors. Arduino will also enhance its global prototype-to-production capabilities, by expanding its Systems Integrator Partner Program.
Related: When Your Running Companion is a Robot
Long Corporate Involvement
While independent geeks have long been Arduino's target audience, the company is no stranger to the corporate high-tech world. Arduino has long worked with leading technology companies such as Arm, Google, Bosch, and Intel, among others, to ensure its products and services align with real-world needs. To help attain its vision of enterprise expansion, Arduino has raised $32 million in a Series B funding round led by global deep tech investor Robert Bosch Venture Capital (RBVC). Renesas, Anzu Partners, and Arm joined the round.
"Engineers in these generations grew up using Arduino boards in STEM programs around the world, and they have become accustomed to the accessibility, simplicity and power of the company's open-source hardware, software and cloud services," said Massimo Banzi, co-founder, Chairman and CMO of Arduino, in a statement. "They are now taking those demands into the enterprise as they enter the labor force."
Spencer Chin is a Senior Editor for Design News covering the electronics beat. He has many years of experience covering developments in components, semiconductors, subsystems, power, and other facets of electronics from both a business/supply-chain and technology perspective. He can be reached at Spencer.
Source: Arduino Looks Toward the Enterprise