Introduction
The project use a custom printed circuit board for the charge controller power management electronics, and requires an external Arduino pro mini to run the control firmware.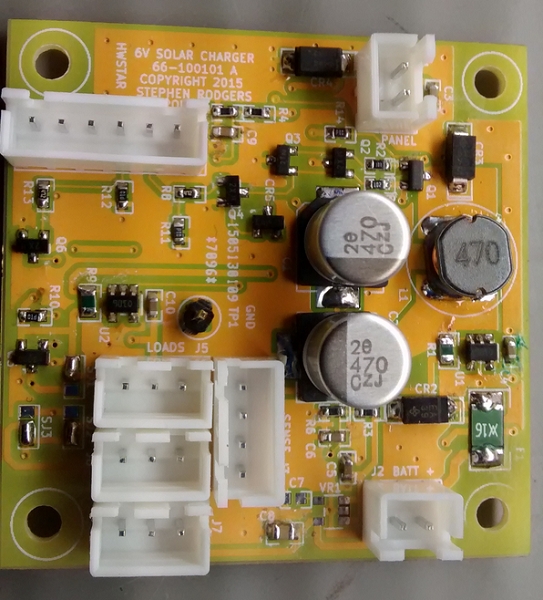 The power management board design has the following features:
PV input transient and reverse polarity protection
Sensing for PV input voltage, converter output current, load current, and battery voltage.
PV Back feed protection using a dedicated MOSFET.
PTC and reverse polarity protection on the battery connector.
3 sets of 3 pin connectors for loads.
4 pin sense connector for current and voltage sensing to the Arduino
6 pin control connector for control signals from the Arduino
Dedicated MOSFET for load switching.
Switched and unswitched load configuration using solder jumpers.
Double sided circuit board 5cm X 5cm
Firmware
The firmware is hosted as a separate project on my github pages. See fw-6volt-5W-solar-cc. For more details on the firmware features, please visit the firmware page.
For more detail: 6 Volt 5 Watt solar charge controller