IoT Smart Socket Arduino And Cayenne
A really smart IoT socket. Switch ON/OFF your device by the smartphone using Cayenne Dashboard and Arduino MKR1000.
Things used in this project
Story
I saw Chinese socket that you can command by your phone, but I'm a maker, and I just want make one of this by myself!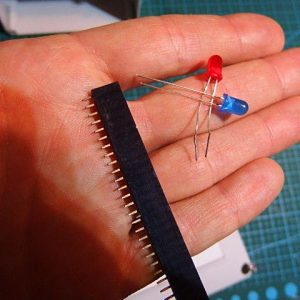 This is possible by using CAYENNE Dashboard!
Do you know Cayenne? See the Cayenne site!
Total amount of project is about $ 60,00
I use a normal socket components, and an Arduino MKR1000. Now I can switch on and off two sockets in my home whenever I want, and everywhere in the world by using my smartphone or others PC in the world, like an Internet Point PCs in Bangkok.
Step 1: Materials
The total amount of project is about 60,00 $. The materials are available on Amazon, or on your local store.
You can buy Arduino MKR1000 by Amazon, and others electronics components, and buy the socket components by your local store. In Italy, there is 220V AC current for the home appliance. For this reason, the sockets have this kind of shape. You can use your local socket and your local AC components.
The Arduino and relay socket components are:
After you can buy on your local electronics store the 220 or 110 volts components.
You can assemble all the components, and open a hole for Arduino MKR1000 USB cable. With this procedure, you can program your Arduino without open the case of the socket. You can upgrade or modify the sketch whenever you want.
Read more: IoT Smart Socket Arduino And Cayenne
Project Ratings:
Related posts