In the last few years, we have seen an increasing interest in smart glasses. Some analysts believe that in the next few years, smart glasses will be at the center of consumer and business electronics in the same way that smartphones are today. Companies and Startups like Google, Intel, Vue, Vuzix, and many others have all come up with their smart glass initiative, and even Apple has many smart-glasses patents with possibly over hundreds of engineers working on that field. One of the challenges that come with smart glasses is that they usually don't always look socially acceptable, and most are always geeky like. Voxos is hoping to change that, by building a smart glass that looks like every-day regular glass.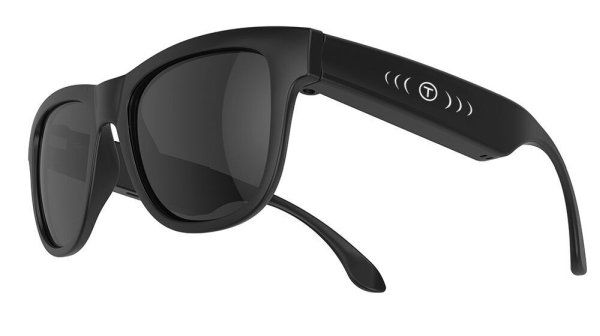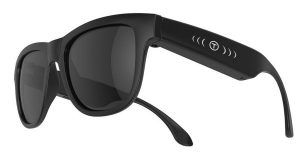 Voxos on the surface looks like your typical eyeglasses, but there is more to it. Voxos is a smart glass that allows to listen to music without actually plugging in an earphone or headset. The smartness in Voxos comes from its built-in bone conduction technology. Bone conduction uses the natural vibrations of a person's bones — such as skull, jaw, and cheekbones — to hear a sound. So, the bone conduction technology works by vibrating sound through your skull opposed to straight into your ear like standard earphones. This means you can hear your environment while listening to Music, Podcasts, Map Navigation, Audio Assistant, Google Maps, Audiobooks, Fitness Apps and more at all times without being disconnected from their surroundings.
Friedrich Nietzsche once said, "Without music, life would be a mistake." Technological advances in mobile technology and improved data streaming have increased access to on-demand streaming music. The number of paying subscribers has highly increased in the last five years. Music lovers are gearing up for better musical experience going for high-quality headphones, noise-canceling headphones, and earplugs. These accessories are becoming more common while offering an all-encompassing musical experience but this might be coming at an extreme price—and that price just might cost one their life. Studies have shown that a number of accidents involving pedestrians wearing headphones are on the rise. Aside from potential accidents that could be caused by putting on an earphone, another concern is ear-infection causing germs from sharing ear-phones or from not changing the headphone sponges. Voxos, on the other hand, has less of these concerns. Voxos takes bone conduction to the next level and creates the safe and convenient alternative to ear plugin headsets, especially for outdoor activities.
Read more: Voxos – A Glass That Allows Listening With Your Bones