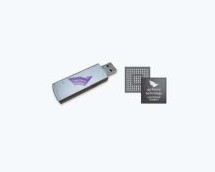 Gyrfalcon DevKit Simplifies Edge AI, Providing a complete suite of hardware and software tools for AI Model Creation. Gyrfalcon Technology Inc. (GTI), the world's leading developer of low-cost, low-power, high-performance Artificial Intelligence (AI) processors from Edge to Cloud, today announced its DevKit, a set of development resources which makes it possible for smaller companies to achieve AI accelerat ...
Read more

›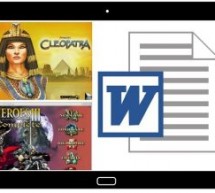 Windows applications are very common for our everyday work and life, so why should we leave them home (or office) on our Windows desktop PCs? What if we could use them on the go, right on our smartphones or tablets? Well, with the modern IT development level this is not the question anymore. ExaGear Windows Emulator app can solve this issue. This is a virtual machine that allows you to natively run any PC a ...
Read more

›
Change is constant and accepted by most people if not all. The Evolution of the digital computer has been continuous, technological advancement brought minicomputers, microcomputers, and even notepads. It also brought the invention of smartphones and tablets, but all these gadgets which have been in existence have different issues such as size, weight, ability to carry out specific functions well and many m ...
Read more

›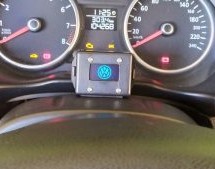 It's likely that many readers will have an OBD dongle through which they can peer into the inner workings of their car, but the chances are that most of us will have restricted our curiosity to the Bluetooth or USB interface it was supplied with. Not [Frederico Souza Sant'ana] though, because he's modified his OBD dongle to expose the serial lines between its ELM327 OBD chip and its Bluetooth chip. These go ...
Read more

›
In the last few years, we have seen an increasing interest in smart glasses. Some analysts believe that in the next few years, smart glasses will be at the center of consumer and business electronics in the same way that smartphones are today. Companies and Startups like Google, Intel, Vue, Vuzix, and many others have all come up with their smart glass initiative, and even Apple has many smart-glasses paten ...
Read more

›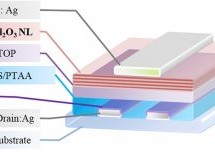 Amorphous silicon-based Thin-film transistors (TFTs) are the foundation of many modern-day technologies, such as smartphones and flat-panel TVs. Still, it comes with a few drawbacks like performance limitations due to limited carrier mobility. Provoking the researchers in search of something better. As a result, Organic thin-film transistors (OTFTs) were developed. OTFTs have solved the problem with carrier ...
Read more

›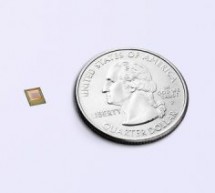 Back in 2007 Apple released the first generation of iPhone which is considered as the first smartphone as those we use today. Before that, PDAs (Personal Digital Assistants) dominated the market and some even included network connectivity, the ability to send and receive calls, and password unlocking. The iPhone inherited the ability to be unlocked with a 4-digit personal password which allowed users to pro ...
Read more

›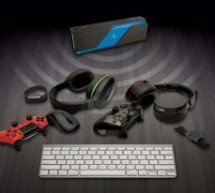 Over the last few years, there has been an unprecedented growth in the consumer electronics industry. The smartphones, fitness trackers, Smart homes devices, wearables, earbuds, VR/AR, and much more have fostered this growth. The Smartphone proliferation has been a key factor in the global consumer electronics market size, smartphones have become way better, faster and even cheaper. The Internet of Things ( ...
Read more

›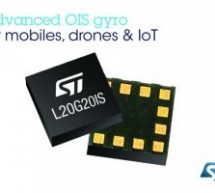 STMelectronics introduces a super tiny two-axis gyroscope (L20G20IS), a Micro-Electro-Mechanical system (MEMS) designed for the optical image stabilization for Smartphones with less energy consumption compared to its predecessor (L2G2IS). A gyroscope, or gyro for short, adds an additional dimension to the information supplied from the accelerometer by tracking rotation or twist. An accelerometer measures li ...
Read more

›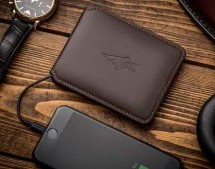 With the rapid growth of technology, smartphones and e-payments are replacing cards, cash, and wallets. However, developers are still trying to keep wallets relevant in the 21st century, and Volterman is the newest attempts. Besides WiFi hotspot and power bank, Volterman also provides novel security features to protect your phone and wallet from loss. Similar to other smart wallets, Volterman has a GPS trac ...
Read more

›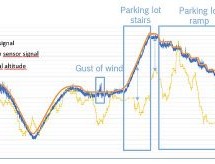 Today's smartphones utilize a wide array of accelerometers, gyroscopes and various other sensors in their designs. Relatively unknown is the barometric pressure sensor, which measures air pressure. These sensors are currently being integrated into premium-grade smartphones, but are also becoming more common in mainstream phones or wearables such as fitness trackers and Internet of Things (IoT) applications. ...
Read more

›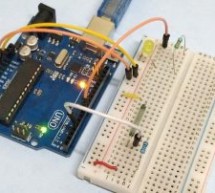 Reed switch is used in many of the real-life applications such as magnetic door switch, laptops, smartphones etc. In this article, we learn about Reed Switch and guide you to Interface a Reed Switch with Arduino. Reed Switch Reed switch is basically an electrical switch which is operated when a magnetic field is brought near to it. It was invented by W. B. Ellwood in 1936 at bell laboratories. It is made up ...
Read more

›