This sleek machine can mix juice cocktails or real ones (age permitting) on command and looks great on your counter.
Story
Volumetric vs Ratio Mixing
Ratio Mixing
Liquids are simultaneously pumped at different rates. For example, when asked to make "Tropical", orange juice would be pumped at full speed while pineapple and mango are pumped at 10% speed creating a 10:1:1 mixture of juices. This allows you to fill you glass as long as the pour button is depressed and is ideal for juice drinks.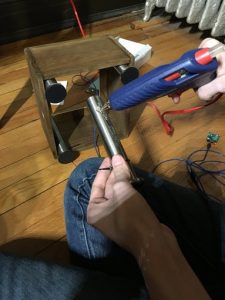 Volumetric Mixing
Liquids are combined in specific quantities. This only works for drinks of predetermined size, but is more practical for alcohol as it can be quite expensive to waste and (to a limited extent) unhealthy to over consume.
Configuration
The first step is to chose whether you will configure your machine in a direct or reservoir configuration.
Mixing Reservoir
This is ideal for if you are going to be using a higher number of beverages (more than 3) as it will reduce the length of tubing and thickness of tubing bundles. The mixing reservoir configuration adds an intermediate reservoir where drinks are mixed before being delivered to the glass. Reservoir mixing requires an additional pump and can create waste when mixing in ratios as some mixed solution will remain in the reservoir. This can be solved by running pumps for a small duration after the button ceases to be depressed. Reservoirs are more accurate for volumetric mixing as there is less excess tubing and can be self cleaned from a water supply. This method also allows multiple drinks (of the same composition) to be mixed ahead of time and then poured on command. Adding a mixing element to the reservoir is not necessary in most situation, but can be useful for more viscous solutions.
Direct Mixing
Direct mixing involves pouring any number of solutions into a glass simultaneously. it is Ideal for small systems as it does not require as many pumps or have the added heft of the mixing reservoir. Direct mixing is not effective for volumetric mixing as there is a long length of tubing from the pump tat must be primed. This makes volumetric impossible without manual priming (which can be done by pressing the pour button until a tiny bit of solution is dispensed) and is generally inconvenient for volumetric mixing. Ratio mixing however, it best suited for the direct configuration although you will not see any benefits in performance when compared to resovoir ratio mixing.
Conclusion
Reservoir mixing is a more effective and elegant solution for setups with many pumps, but to keep it simple, direct mixing is more cost effective and should work just fine when manually primed.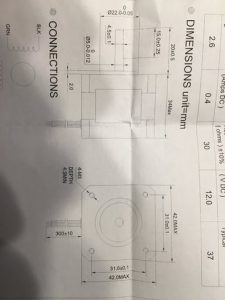 Number of Pumps
How many pumps are connected to your machine will greatly influence the functionality you get from it. The number will change what configuration is best for you, and some of the parts you need.
Read more: Voice Activated Drink Mixer