u-blox, a global provider of leading positioning and wireless communication technologies, has announced its new ultra-robust meter-level M9 global positioning technology platform, designed for demanding automotive, telematics, and UAV applications.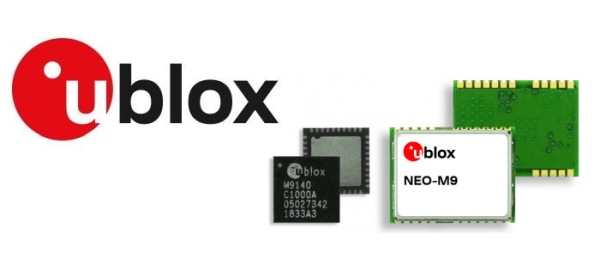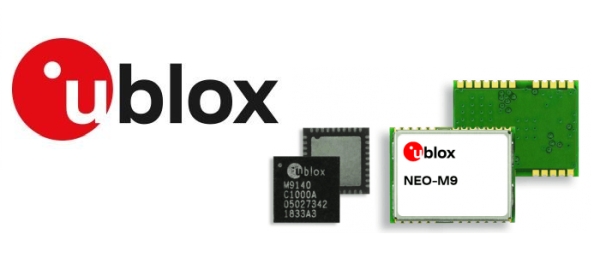 Thanks to its high performance GNSS chip, UBX-M9140, the M9 technology platform and the NEO-M9N, the first module based on the platform, can receive signals from up to four GNSS constellations (GPS, Glonass, Beidou, and Galileo) concurrently, in order to achieve high positional accuracy even in difficult conditions such as deep urban canyons. The u-blox M9 offers a position update rate of up to 25 Hz, enabling dynamic applications like UAVs to receive position information with low latency.
The u-blox M9 also features a special filtering against RF interference and jamming, spoofing detection, and advanced detection algorithms that enable it to report fraudulent attacks quickly so that users' systems can react to them in a timely fashion. A SAW (surface acoustic wave) filter combined with an LNA (low noise amplifier) in the RF path is integrated in the NEO-M9N module. This setup guarantees normal operations even under strong RF interferences, for example when a cellular modem is co-located with the NEO-M9N.
We've developed the u-blox M9 as a follow-on from our very successful u-blox M8 GNSS platform, offering even more robust meter-level positioning technology and security features to protect the integrity of applications in the automotive, telematics, and UAV markets," says Bernd Heidtmann, Product Manager, Product Strategy GNSS, Product Center Positioning, at u-blox.
Read more: U-BLOX'S LATEST METER-LEVEL POSITIONING TECHNOLOGY OFFERS ENHANCED GNSS PERFORMANCE