March 20, 2014 – University of Utah electrical engineers fabricated the smallest plasma transistors that can withstand high temperatures and ionizing radiation found in a nuclear reactor. Such transistors someday might enable smartphones that take and collect medical X-rays on a battlefield, and devices to measure air quality in real time.
"These plasma-based electronics can be used to control and guide robots to conduct tasks inside the nuclear reactor," says Massood Tabib-Azar, a professor of electrical and computer engineering. "Microplasma transistors in a circuit can also control nuclear reactors if something goes wrong, and also could work in the event of nuclear attack."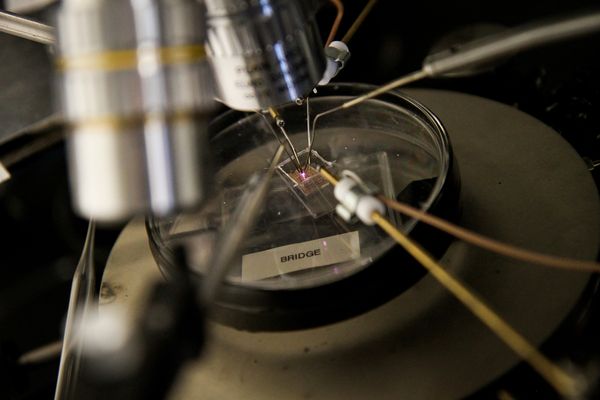 A study of the new transistors by Tabib-Azar and electrical engineering doctoral student Pradeep Pai appears online Thursday, March 20 in the journal IEEE Electron Device Letters,published by the Institute of Electrical and Electronics Engineers. The study was funded by the Defense Advanced Research Projects Agency.
Transistors are the workhorses of the electronics industry. They control how electricity flows in devices and act as a switch or gate for electronic signals. Billions of transistors are typically fabricated as individual but connected components on a single computer chip. The most commonly used type of transistor is called a metal oxide semiconductor field effect transistor, or MOSFET.
Transistors control the flow of electrical charge through a silicon channel using an electric field to turn the transistor on or off, similar to a valve with the electric field as its control knob and electric charge as its current flow. Silicon-based transistors are a crucial component in modern electronics, but they fail above 550 degrees Fahrenheit – the temperature at which nuclear reactors typically operate
For more detail: Tiny Transistors for Extreme Environs