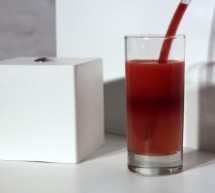 Tasty Tweets is a data visualization experiment that allows users to explore twitter trends through taste with a press of a button. The installation has been developed by Kostantinos Frantzis, Ruben van der Vleuten and Kat Zorina during the Data Visualization course 2012 at Copenhagen Institute of Interaction Design,Using the Twitter APIs, the project collects tweets containing mentions of fruits such as bl ...
Read more

›
Like the idea of making coffee on the fly? from your bed? While you're on the bus coming home? Then the Tweet-a-pot is for you! Tweet-a-pot is the next in fancy twitter enabled devices. This coffee pot enables its owner to make a pot of coffee from anywhere they have cell phone reception, using twitter and an arduino board. The tweet-a-pot is the easy implementation for remote device control! with a bit of ...
Read more

›
The Twittering office chair "tweets" (posts a Twitter update) upon the detection of natural gas such as that produced by human flatulence. This is part of my commitment to accurately document and share my life as it happens. For more in depth theory, please see the next step entitled Theory. See the results of the toots of your on labor on Twitter. Step 1: Theory According to my coworker, Twitter is suppose ...
Read more

›
a.k.a. the gratuitously complicated bidirectionally communicating Arduino-based scrolling Twitter display and notifier. ---- This project was mainly done as an excuse to learn how to use character LCD displays with my Arduino, and figure out how to make a bidirectional serial protocol.  One major design goal was that the hardware would take user input and communicate back to the PC, not just run as a "dumb" ...
Read more

›