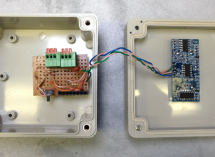 1. Introduction: I made a water level sensor a little while a go to measure the water level in my underground rainwater harvesting tank. Thanks to the Jubilee I found time to finally setup the first part of my Arduino/Xbee wireless sensor network and the first sensor node was also meant to read from this water level sensor. I was somewhat surprised when it only returned 0s so I went and had a closer look. H ...
Read more

›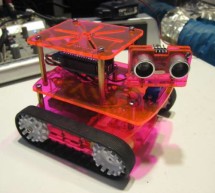 This is the assembly instructions for the Medium Tank from Rocket Brand Studios. This is a great little robot kit, and can be purchased as a complete kit or as a rolling chassis, ready for the micro controller of your choice --Arudino Uno, Duemilanove, Picaxe 28 board, or Gadget Gangster Propeller Board. The Medium Tank comes in lots of super-duper colors (and colours!) so be sure to stop by the website to ...
Read more

›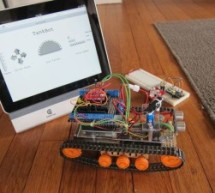 Do you remember a game called Tank Wars? This is an attempt to make a physical version of that classic arcade game. You, the player drive an Arduino powered tank and fire a laser at a target. This project uses an Arduino to control a tank through a web page. The tank is driven from a control panel on a web page, that is communicated to over a  WiFly. The tank uses a Parallax Ping to avoid obstacles, a servo ...
Read more

›
This instructable will show the game TankWars, a web based game played on an iPad that drives a real robot tank to fire lasers at a robot. When you hit the robot target, the game is updated. The tank and the target are Arduino's equipped with RN-XV WiFly modules, the iPad is using a PHP page to send commands to the tank and read the status of the target. Robots, tanks and lasers, what more do you need? This ...
Read more

›