ulibSD It's a library for use SD cards in SPI mode with uControllers, entirely writtenin C. This library can work with SD cards and also has the possibility to emulate the behavior in a PC file (GNU/Linux) using the macro _M_IX86. It's for debugging purposes. The data transfer is oriented to 512 byte size, remember this. Public methods ulibSD has four public methods: SD_Init: Initialization the SD card. SD_ ...
Read more

›
The BMP180 is a new generation digital barometric pressure and temperature sensor from Bosch Sensortec. In this tutorial, we will briefly review this device and describe how to interface it with an Arduino Uno board for measuring the surrounding temperature and pressure. We will also discuss about retrieving the sensor altitude from its pressure readings. Experiment setup Bosch Sensortag's BMP180 is an ultr ...
Read more

›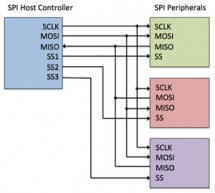 Efficient Internet of Things (IoT) designs must balance a host of requirements that often work against each other. Low cost is important, but often supporting all the key features required by the application increases MCU pin count and memory size—two things that work against low cost. Low power is also important for IoT applications where battery operation is a must. Adding features and improving performan ...
Read more

›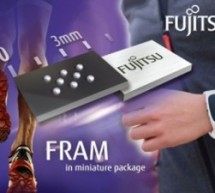 The 1Mbit SPI FRAM is in an 8-pin wafer level chip scale package (WL-CSP) which is an additional package variant to the existing product MB85RS1MT. In comparison to the industry standard SOP-8 package, the new WL-CSP package, which measures 3.09 x 2.28 x 0.33 mm, reduces the surface mounting area by 77%, and the device height by 80%. The WL-CSP package makes FRAM a non-volatile memory solution for wearable ...
Read more

›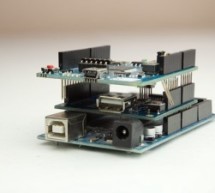 Update (6/7/2012) – I've had to disable comments on this post, because it is being targeted by spam bots for some reason. Please use the contact page if you have a question about this topic. [box type="note" color=" #202020 " bg="#ffbb00 " font="verdana" fontsize="14" radius="20 " border="#000" float="right" head="Attributes"]Thanks to Jeremy , for this articles[/box] In this week's arduino tutorial, ...
Read more

›
There are many electronic devices that use the SPI  bus, or Serial Peripheral Interface bus, for communications (e.g. various sensors, LCD displays, digital potentiometers, D/A and A/D converters, wireless transmitters and receivers, audio volume controls).  The devices receive data serially from a microcontroller using a 3-wire set-up that includes a chip select signal (usually titled CS - when this signal ...
Read more

›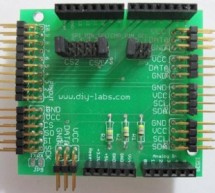 Breakout Board Shield description: I2C / SPI / OneWire breakout. Breakout Board Shield specification: 90 degree pins to make it easily stackable I2C bus is pulled high Onewire bus is pulled high 4 x I2C Hookups 6 x Onewire Hookups 2 x SPI hookups D2 - D11 are pinned out Onewire can be on pins D2, D3, D4 (jumper) SPI CS pin can be D5, D6, D7 OR D8, D9, D10 Breakout Board Shield pinout: For more detail ...
Read more

›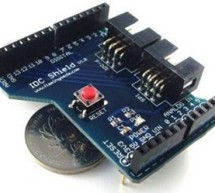 IDC-6/SPI Shield description: Includes a 6 socket-IDC and a SPI socket, and can be used to connect electronic bricks which have IDC6 or SPI interfaces. IDC-6/SPI Shield specification: IDC-6/SPI Shield pinout: Note: No pins are specifically reserved by the shield: all are broken out to connectors, and which pins are used depends on what is connected. For more detail: IDC-6/SPI Shield ...
Read more

›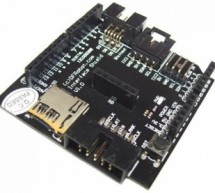 Interface Shield description: This shield supports multiple interfaces: SPI interface (directly connected Shiftout module, SPI LCD display module, SPI LED display module) IIC Interface (direct connects IIC lCD display module, IIC transfer IO module) Micro SD card interface (Micro SD card can be directly inserted) SD card storage module interface. TLC full-color LED controller module. Interface Shield specif ...
Read more

›