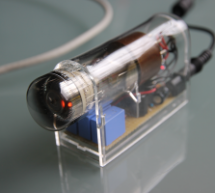 As most electronic engineers and hobbyists do, I have a great respect for the earlier ways of controlling electrons, before it was found out that silicon could be used to miniaturize everything a thousandfold. It is amazing that things like a vacuum, a glow wire and a bunch of strange-looking metal bits can actually do useful stuff. The amazing-ness of it all gets even better if there are visuals involved: ...
Read more

›
We´d like to share with you its parameters, as well as hints, which can make your work with this module easier – this is our biggest bonus to sale of modules from company Quectel. Are you interested in compatibility with previous modules? Module EC20 arises from the M10 GPRS module and the UC20 UMTS module. These modules can be designed to a PCB in a way that you have ensured variability and a possible repl ...
Read more

›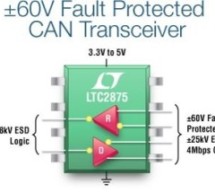 Features Protected from Overvoltage Line Faults to ±60V 3.3V or 5V Supply Voltage High Speed Operation Up to 4Mbps ±25kV ESD Interface Pins, ±8kV All Other Pins Variable Slew Rate Driver with Active Symmetry Control and SPLIT Pin for Low Electromagnetic Emission (EME) Extended Common Mode Range (±36V) Ideal Passive Behavior to CAN Bus with Supply Off Current Limited Drivers and Thermal Shutdown Power-Up/Dow ...
Read more

›