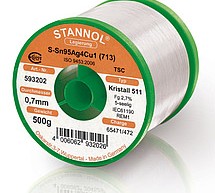 ou, who are at production of electronic devices, know, how important is a choice of a suitable solder. A designer of a given device might not focus on a solder used at soldering of the first protoype, bu tin a production it will manifest itself – sooner or later. Not that some solder would be miraculous and otherone unusable, but each one is suitable for something else. Similarly lie in other segments, even ...
Read more

›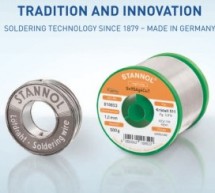 The solder matters, it is an undisputable fact confirmed daily in a development and production of electronics. Hand soldering of prototypes, automated machine soldering, soldering of small SMT components or on the in contrast soldering of big joints of massive connectors, rework, … all that wants a solder optimized for a given usage. As we know, features of a solder wire are determined by an alloy itself (P ...
Read more

›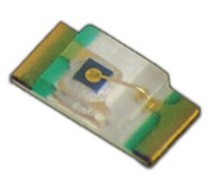 LED production technology currently surprises mainly on the field of white LEDs for lighting (SSL). But also color LEDs are getting still better as for the efficiency or for example in case of series Kingbright KPHCM - in miniature dimensions. Concretely series series KPHCM has standard "0805 SMD" (2,0x1,25mm) dimensions, but unusual is it height - only 0.4mm. In reality, it appears so, that this LED will c ...
Read more

›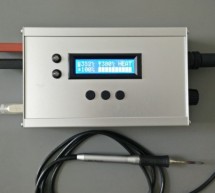 Features: low offset op amp for soldering tip temperature measurement with type c thermocouple cold junction compensation using the PTC (KTY82-210) included in the WMRP soldering pencil input voltage measurement (for use with 3 cell lipo battery) soldering pencil current measurement recognizing if the soldering pencil rests in the stand (--> standby) 3 buttons for save and recall temperature values rotar ...
Read more

›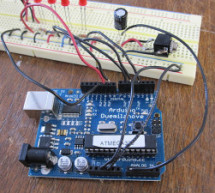 This project functions to display sound using vibration.  You plug your iPod, computer, or TV into it and get tactile feedback representing the loudness of the audio.  It can help deaf people to experience sound. Stuff you need: Arduino USB Cable Computer running Arduino software (www.arduino.cc/download/) Breadboard LEDs Pager Motors Three 100K resistors Six 220uF resistors 1K potentiometer 3-Conductor Ste ...
Read more

›