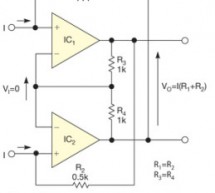 In most cases, you measure current by converting it into a proportional voltage and then measuring the voltage. Figure 1 shows two typical methods of making the conversion. In one method, you insert a probing resistor, RP, in series with the current path and use differential amplifier IC1 to measure the resulting voltage drop (Figure 1a). A second method is a widely known operational amplifier current-to-vo ...
Read more

›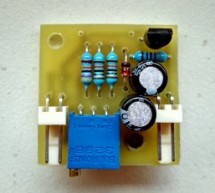 I published this schematic long ago in this article: Adjustable power supply and since then I made some improvements in PCB to make the board as small as possible. The idea is to be easy to attach the whole board to the heat sink which we want to monitor. The board is only 27mm x 27mm. 1. The C3 can be omitted, its purpose was to filter noises picked up by connecting cable between board and sensing transist ...
Read more

›
In this post we show you how to make a small and useful Arduino DMX512 controller, which can use by example to handle a smoke machine with DMX, or as test equipment, etc… We can use Arduino Mega, Arduino UNO, and other with small changes. Only a handful of inexpensive components are used. In the configuration shown we have 6 channels with variable values, provided by 6 potentiometers connected to the Arduin ...
Read more

›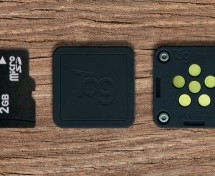 The Tog base module contains a densely packed PCB assembly, battery, and modular expansion bus in a ultra-small plastic enclosure. The base module can operate standalone with no additional components required. The front of the Tog enclosure is transparent to allow the internal LED to be visible and allow the optical sensor to detect button presses. TogMod Expansion modules TogMods are magnetically attached ...
Read more

›