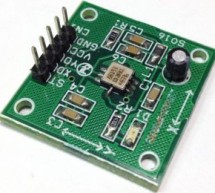 The ADXL203 Module  is high precision, low power, complete dual-axis accelerometers with signal conditioned voltage outputs, all on a single, monolithic IC. The ADXL203 measure acceleration with a full-scale range of ±1.7 g, ±5 g, or ±18 g. The ADXL203 can measure both dynamic acceleration (for example, vibration) and static acceleration (for example, gravity).The typical noise floor is 110 μg/√Hz, allowing ...
Read more

›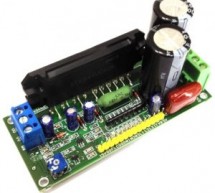 10 Amp 400V DC Intelligent power module board has been designed using ON Semiconductors STK544UC62K. This Inverter IPM module includes the output stage of a 3-phase inverter, pre-drive circuits, bootstrap circuits, protection circuits, op-amp based current sense circuit, comparator circuit for fault/Over current output, Bus voltage output, onboard 5V DC regulator for op-amp circuit. This board can be used t ...
Read more

›
Finally, PULP, goes multicore!  We are happy to launch our flagship RISC-V-based parallel-ultra low power open source system. Simply put, OPENPULP,  today's new kid in town, is the most advanced open-source release we have done so far, and a quantum leap ahead in terms of performance, efficiency and completeness. OPENPULP is an MCU on steroids: an ultra-low power "host" core coupled with a powerful compute ...
Read more

›
In mathematics a signal is a real function of a real variable f(t). In electronics it represents the evolution of a voltage (or a current) over the time and depends on the performances of the stage of the amplifier. Through a memory buffer, samples move to a digital-to-analog converter that produces a voltage signal, after an  amplification stage that can limit the generation of the signal. A possible analy ...
Read more

›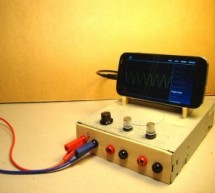 Oscilloscopes and Signal Generators are two essential electronics devices to create and test electronic circuits. Unfortunately, these devices are very expensives for students starting electronics, or makers who want use electronic circuits in their creations just once... The idea of my project is to rethink your smartphone as a portable, powerful and secured platform, able to simulate an oscilloscope and a ...
Read more

›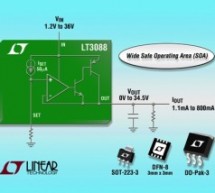 Features Extended Safe Operating Area Maximum Output Current: 800mA Stable with or without Input/Output Capacitors Wide Input Voltage Range: 1.2V to 36V Single Resistor Sets Output Voltage Output Adjustable to 0V 50μA SET Pin Current: 1% Initial Accuracy Output Voltage Noise: 27μVRMS Parallel Multiple Devices for Higher Current, Heat Spreading and Lower Noise Pin Compatible Upgrade to LT1117 Reverse-Battery ...
Read more

›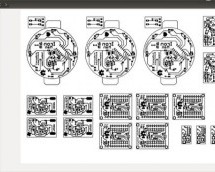 Toner Transfer Method.. is no doubt sheer Awesomeness. With just a few steps you can have your prototype in your hands without waiting for weeks for the fab house to deliver. Certainly relieves me of a lot of anxiety. I even made this Open Agitator a while back to help me ease out the etching process. I usually (used to) print my designs on the glossy photopaper near my college where there is a usual hub of ...
Read more

›