I wrote this one hot week in July 2010. I've been leaving my front door ajar, to get some air through the house. Probably not a very good idea. So I thought I'd hook up an Arduino to ensure that no one takes advantage of the door being unlocked. This essay isn't meant, primarily, to tell you how to make a "fantastically useful" device. While the device is useful, and could be used for several things, the ma ...
Read more

›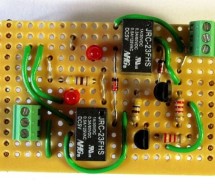 In this Arduino project, you will build a small relay shield from stripboard. The shield can have one or two relays fitted to it. Connect the Arduino and relay shield to your PC via a USB cable. Download the PC software and use it to switch anything on and off that is attached to the relays. The shield is based on the Tiny Stripboard Shield for Arduino project. This video shows the Arduino shield project an ...
Read more

›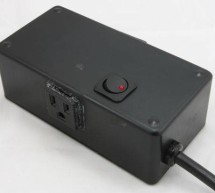 If you have ever wanted to control high voltages/currents with an Arduino, setup up a complicated light timer, or even have Siri turn on a Lamp. Then this is an instructable for you! In this instructable in a few simple steps we will build a self-powered smart relay (Arduino style) power box. This box will allow you to safely switch high voltages/currents and since it contains an Arduino compatible board yo ...
Read more

›
In this quick Arduino tutorial I will explain how you can control a relay using the Arduino Board, one 1K and one 10K resistors, 1 BC547 transistor, one 6V or 12V relay, one 1N4007 diode and a 12V fan. When the button is pressed the fan will turn ON and will remain in this state until the button is pressed again. Arduino Control Relay Schematic How does the circuit works When the button is pressed the Ardui ...
Read more

›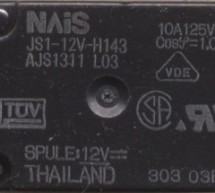 To connect a 12V relay to the Arduino you need the following things: - 1 Arduino - 1 diode for example 1N4007 - 1 NPN transistor for example 2N2222 (in the US) or BC548 (in Europe) - 1 relay for example one with coil voltage 12V and switching voltage 125VAC/10 A - 1 multimeter Step 1: Measure the coil resistance We are going to measure the coil resistance to calculate the current. First we must find the coi ...
Read more

›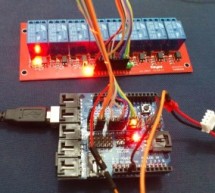 This time I'll show how I used an Arduino to control a relay module with eight channels. Arduino in offers several advantages such as: - Open source; - Easy programming; - You can assemble your own board; - Is supported on various forums on the Internet; - Has several "shields" (facilitates the use of it with sensors, for example.) - Among others. The idea I had was to create a simple programmable hardware. ...
Read more

›