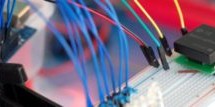 A few weeks ago we showed you how to control your arduino over serial. Well this week are going to do the same thing. Only this time instead of using the serial monitor to send the commands, we will be using the Innovations ID line RFID reader. RFID, or Radio Frequency Identification, is basically a wireless barcode, and in this implementation works by a reader sending out a signal that powers a "tag", the ...
Read more

›
Surya Mattu is a creative technologist who loves to make things. He's based in NYC and working at ITP, a two-year graduate program exploring the imaginative use of communications technologies. Today he's sharing with us how feasible it could be to build an RFID-controlled entry for students using Arduino Yún. Read  other guest posts on Arduino Yún. I work at ITP as the student floor-staff programmer. At the ...
Read more

›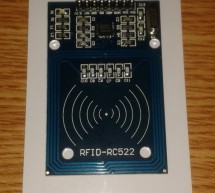 I just received my RC522 RFID reader and made this simple Arduino access control system that uses the reader, a buzzer for the alarm and a relay shield for the security system. The relay can be used to open a door lock and if you need a louder alarm then you can replace the small buzzer with a high power siren. I will not talk about the RFID reader because you can find a lot of information about it on the w ...
Read more

›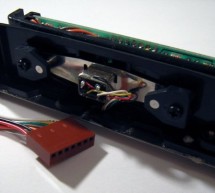 Everyone has used a magnetic card reader, I believe. I mean, who carries cash these days? They're not difficult to get your hands on, either, and during a trip to my favorite local electronics shop, I found a bin full of these guys. So....of course, I picked one up and brought it home to see what sort of stuff I could do with it and an AVR.This instructable will show you how to connect a Magtek magnetic car ...
Read more

›
f you've ever wanted the ability to use some form of hardware-based authentication in your projects then this is the board to do it with. The Parallax RFID (Radio Frequency Identification) reader is super easy to configure. It only takes four wires! It uses serial protocol to transfer information from RFID cards to the Arduino. This project is a quick introduction to using this RFID reader with the Arduino ...
Read more

›
This page is describes the construction of an RFID reader using only an Arduino (Nano 3.0 was tested, but others may work), a hand-wound wire coil, and some assorted low cost common components. Credits The hardware and software designs for this project are based in part on the ideas, code and schematics posted by Micah Dowty here and Asher Glick here. Background RFID readers are devices sold by companies su ...
Read more

›