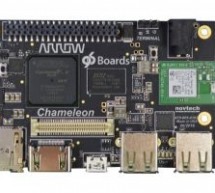 Arrow Electronics, a global provider of products, services, and solutions to industrial and commercial users of electronic components and enterprise computing solutions, is now joining the Embedded World 2017 exhibition and conference. Embedded world is the trade fair for the security for electronic systems and distributed intelligence, started on 14 March 2017 until 16 March in Nuremberg, Germany. At Embed ...
Read more

›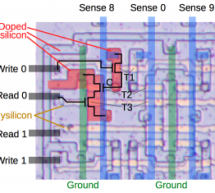 The revolutionary Intel 8008 microprocessor is 45 years old today (March 13, 2017), so I figured it's time for a blog post on reverse-engineering its internal circuits. One of the interesting things about old computers is how they implemented things in unexpected ways, and the 8008 is no exception. Compared to modern architectures, one unusual feature of the 8008 is it had an on-chip stack for subroutine ca ...
Read more

›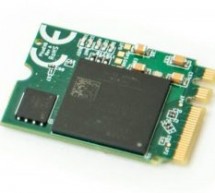 The Xilinx Artix dev kits that fit in your laptop. A convenient, affordable way to explore Xilinx PCIe IP. PicoEVB is an affordable, open source, development board which can be used to evaluate and prototype PCI Express designs using a Xilinx Artix 7 FPGA on Windows or Linux hosts. The boards are designed around the Artix 7 (XC7A50T). Use Cases While the main intent of PicoEVB is PCIe design prototyping, it ...
Read more

›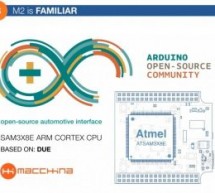 Car hacking applications have been growing during the last few years, making it faster and cheaper to get into automotive tinkering. A new device was launched recently on kickstarter called M2 by Macchina. M2 is an open-source, versatile development platform which can be wired under the hood for a more permanent installation or plugged into the OBD2 port, enabling you to do virtually anything with your vehi ...
Read more

›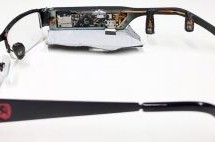 Medical conditions, specifically hypertension and heart problems require at-home blood pressure monitoring devices, and if you have frequent high blood pressure, you may need to monitor your blood pressure constantly. The use of devices like blood pressure inflatable cuffs can be inconvenient and strenuous, but this could change. With the new Microsoft Glabella project glasses you can continuously monitor y ...
Read more

›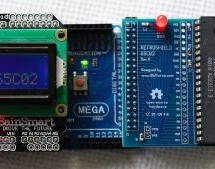 Normally when we bring you news of a retrocomputing design, it will centre around a single processor. At its heart will be a 6502, a Z80, or perhaps a 6809. There will be a host of support chips, some memory as RAM or ROM, and a bunch of interfaces. [Erturk Kocalar]'s RetroShield project for the Arduino Mega breaks all of those rules, because it supports all three of those classic processors, has no support ...
Read more

›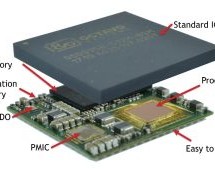 The OSD335x C-SiP System-in-Package (SiP) developed by Octavo, is a concept package that is modeled on its previous Sitara AM335x based SiP by including up to 16GB eMMC, an oscillator along with 1GB DDR3, PMIC, LDO, and EEPROM. The OSD335x C-SiP, is the most consolidated System-In-Package (SiP) module ever made. Modeled like its predecessors, the OSD335x C-SiP incorporates the Cortex-A8 based Texas Instrume ...
Read more

›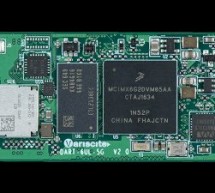 Variscite is releasing another pin-compatible version of their 50 x 25mm DART-6UL computer-on-module. This time it will be loaded with NXP's headless new i.MX6 ULZ variant of the single Cortex-A7 core i.MX6 UL. This yet unnamed module lacks display or LAN support. It is described as "a native solution for headless Linux-based embedded products such as IoT devices and smart home sensors requiring low power, ...
Read more

›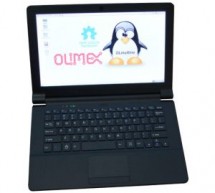 Olimex Ltd is a Bulgarian leading provider for development tools and programmers for embedded market. The company has 25+ years' experience in designing, prototyping and manufacturing printed circuit boards, sub-assemblies, and complete electronic products. The latest amazing product by Olimex is an open source laptop DIY kit called: TERES I. TERES I is open source hardware and software Do It Yourself lapto ...
Read more

›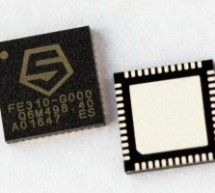 SiFive, the first fabless provider of customized, open-source-enabled semiconductors, had recently announced the availability of its Freedom Everywhere 310 (FE310) system on a chip (SoC), the industry's first commercially available SoC based on the free and open RISC-V instruction set architecture. The Freedom E310 (FE310) is the first member of the Freedom Everywhere family of customizable SoCs. Designed f ...
Read more

›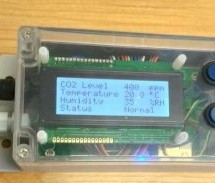 CO2 Monitoring is mandatory in many workplaces and it affects two of my clients directly in Barrel Halls where wine is stored and aged in temperature and environmentally controlled areas. The table below shows the affects of various concentrations in the air. 250-350ppm Normal background concentration in outdoor ambient air 350-1,000ppm Concentrations typical of occupied indoor spaces with good air exchange ...
Read more

›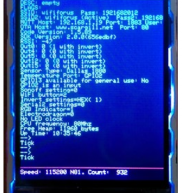 How about a cheap serial terminal for less than a fiver all-in? In a previous blog entry I've been working on more developments for the increasingly powerful home control system using an Arduino as a kind of universal I2c peripheral to the ESP8266. The reason for that is just the vast range of driver software our there and the fact that from China you can get an Arduino-Nano-type-board for under £2. There a ...
Read more

›