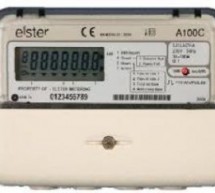 The power tracker is an IOT based device that helps us to keep track of our power consumption. It also alerts us when we are exceeding the power usage limit. With this device, we don't have to wait until the end of the month to know our power usage. Daily usage alert helps us control our power consumption. [gallery columns="1" size="full" ids="31731,31732"] This is a small compact device that we just have t ...
Read more

›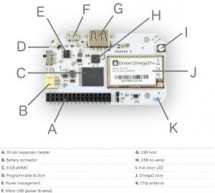 A tiny, open source, plug-and-play Linux dev board with Wi-Fi and lots of storage. Meet Omega2 Pro, the most powerful Omega yet. The Omega2 Pro is the next generation of our highly successful Omega2 and the most powerful IoT computer we've made yet. It is a standalone device – the processor, memory, gigabytes of storage, and Wi-Fi radio are all built-in, and it's smaller than a breadboard. The storage is pr ...
Read more

›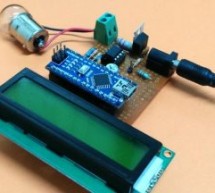 As electronics engineers, we always depend upon meters/instruments to measure and analyse the working of a circuit. Starting with a simple multimeter to a complex power quality analysers or DSOs everything has their own unique applications. Most of these meters are readily available and can be purchased based on the parameters to be measured and their accuracy. But sometimes we might end up in a situation w ...
Read more

›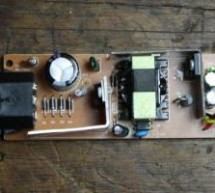 Introduction Power supplies are everywhere these days. With the advent of switching power supplies, the cost of high-current supplies has radically dropped. Maybe you've noticed how the large, heavy, wall-wart style adapters are no longer lurking around your baseboards, falling out of their sockets? Or occupying several of your valuable power-strip positions? But not all power supplies are created equal. Wh ...
Read more

›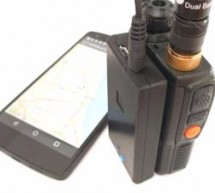 Introducing the Mobilinkd Bluetooth APRS® TNC. With your radio, your Android phone and this TNC, you have everything you need to get started with APRS — all at a fraction of the cost of a dedicated APRS® radio, and with a better user interface than any APRS® HT on the market. Why a Mobilinkd TNC? A better user interface for mobile APRS® than any existing APRS® radio. Low cost — much less expensive than exis ...
Read more

›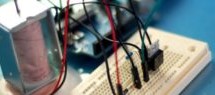 Up until now, we have talked about working with a lot of low-power devices. Sensors, LEDs, ICs, and the like are all capable of being powered directly from your Arduino, but as many awesome 5 and 3.3v components as there are, eventually you will find yourself holding a 12v solenoid, motor, or light and wondering "How the heck am I supposed to control this from my Arduino?" Well today we are going to talk ab ...
Read more

›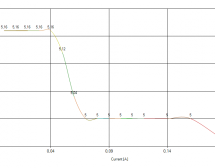 USB Power supply Active Load Tester or short PAL Tester is unit designed for testing the quality of the power supplies. Idea was to create low-cost, precise device for simultaneous measurement of Voltage and Current drawn from the device under test. This is one of my weekend projects that I have decided to release to the public. All source files can be found on projects GitHub page. Device Features: Open So ...
Read more

›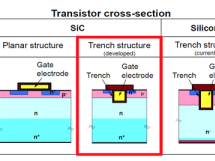 PORTLAND, Ore.—Today Yole Development predicted that power transistors would radically shift from silicon wafers to silicon carbide (SiC) and gallium nitride (GaN) substrates—to achieve higher power in smaller spaces, according to its GaN and SiC Devices for Power Electronics Applications report. One of the big drivers behind the shift is the electric vehicle (EV) and hybrid electric vehicle (HEV) industrie ...
Read more

›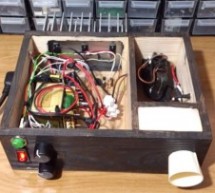 DISCLAIMER: This is an extremely dangerous project, and it should only be attempted by people with experience in electronics, and specifically, High Voltage. If it's your first time seek help for your own safety. Homemade High Voltage supplies are unlikely to meet any international standards, the safety and correct operation is NOT guaranteed at all, and will depend on the skill level of the builder, the ef ...
Read more

›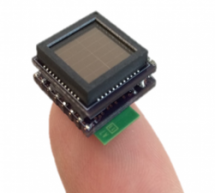 Cypress Semiconductor has introduced what it believes to be the lowest-available-power PMICs that enable an integrated module size of 1 cm² for solar-powered wireless sensor node (WSN) designs. Intended to manage solar-powered wireless sensors for Internet of Things (IoT) applications, these parts are said to be the lowest-power, single-chip Energy Harvesting PMICs, and can be used with solar cells as small ...
Read more

›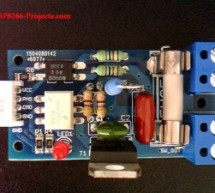 General considerations:      There are several types of dimmers generally available. These are used for resistive, and inductive loads, such as incandescent,cold cathode and low voltage (inductive) lamp sources. Note that not all electronic transformers used for low voltage lamps are suitable for dimming by Triac or Thyristors dimmers. In case of Thyristors you need 2 of them as Thyristor is a Unidirectiona ...
Read more

›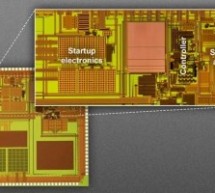 The latest buzz in the information technology industry regards "the Internet of things"—the idea that vehicles, appliances, civil-engineering structures, manufacturing equipment, and even livestock would have their own embedded sensors that report information directly to networked servers, aiding with maintenance and the coordination of tasks. Realizing that vision, however, will require extremely low-power ...
Read more

›