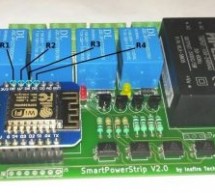 https://youtu.be/uXSMAoU3B6Y This instructable shows how you can build your own easy or simple DIY Internet-connected Smart Power Strip to control Electrical Appliances from remotely.You can also automate the daily repetitive task with scheduling feature, so the appliance will automatically be turned on and off on set timings. WARNING: This project includes work around HIGH VOLTAGE 230V and HIGH CURRENT 5A. ...
Read more

›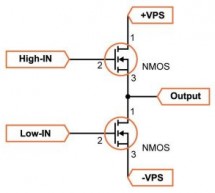 The mighty Class-D amplifier—build one yourself and be amazed by its efficiency. The heat sink barely gets warm! Have you always wanted to build your own audio power amplifier? An electronic project where you not only see the results but also hear them? If your answer is yes, then you should continue reading this article on how to build your own Class D amplifier. I will explain to you how they work and the ...
Read more

›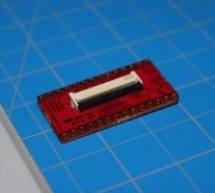 Low cost, no power, and easy to use: E-paper is here! The E-paper Shield Kit makes it easy for you to have fun playing with E-paper, no electronics experience required! You can start writing text and drawing pictures to the screen in minutes! E-paper in Your Next Project Do you have a great idea that needs a screen which requires zero power to maintain an image? Are you looking to add an interesting display ...
Read more

›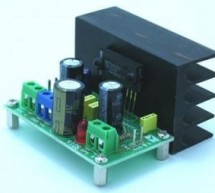 This project is a 10W Stereo Audio Amplifier based on TDA1521 IC. DESCRIPTION The project built around Philips TDA1521 IC, The project provides high quality audio 2X10W Audio output. The device is especially designed for mains fed applications, (e.g. Stereo TV Sound and Stereo Radio). The circuit designed for asymmetrical power supply systems. SPECIFICATIONS It has few external components Input muted during ...
Read more

›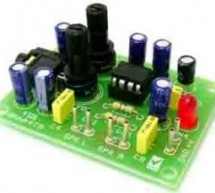 This project is a Mini Stereo Audio Amplifier based on TDA2822 IC. DESCRIPTION The dual low power amplifier built around TDA2822 8pin DIP. IC, it is mainly designed to use in portable players, radios and other building block project. A 3V supply can be used to drive headphones providing 20mW in 32 Ohms per channel, and a 12V power supply will provide 1W in 8 Ohm per channel for small loudspeakers. SPECIFICA ...
Read more

›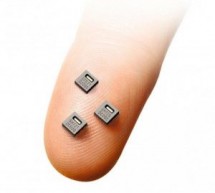 Top-class calibrated humidity and temperature sensors Sensirion already gained many fans. Mainly thanks to a fact, that they´re not only "sensors" but a ready-made solution with a pre-amplifier, ADC and other circuits, which directly provide a final value in a digital form. That´s why it´s not necessary to solve input portion (noise, shielding, power supply, length of wires,…). Moreover, their long-term sta ...
Read more

›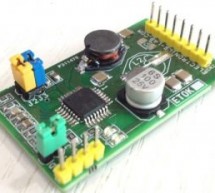 3A TEC Driver Module is a complete power stage solution to drive Thermoelectric Cooler (TEC). The required DC voltage input controls the output current. It consists of the Texas instruments DRV593 power driver IC, along with a few discrete passive components required for operation. It also includes jumpers for configuring the features of the device, LEDs for fault monitoring, and an output filter. The 4 Pin ...
Read more

›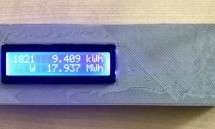 This is the first post of a 3-part series about reading out an SMA solar inverter over Bluetooth and displaying some readings every few seconds. Long-time readers may remember the Solar at last weblog post from several years ago and the SMA Relay, based on a JeeNode v6. The Bluetooth readout code was derived from Stuart Pittaway's Nanode SMA PV Monitor code. This project is for a friend who's birthday is co ...
Read more

›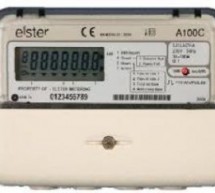 The power tracker is an IOT based device that helps us to keep track of our power consumption. It also alerts us when we are exceeding the power usage limit. With this device, we don't have to wait until the end of the month to know our power usage. Daily usage alert helps us control our power consumption. [gallery columns="1" size="full" ids="31731,31732"] This is a small compact device that we just have t ...
Read more

›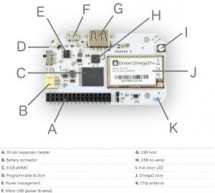 A tiny, open source, plug-and-play Linux dev board with Wi-Fi and lots of storage. Meet Omega2 Pro, the most powerful Omega yet. The Omega2 Pro is the next generation of our highly successful Omega2 and the most powerful IoT computer we've made yet. It is a standalone device – the processor, memory, gigabytes of storage, and Wi-Fi radio are all built-in, and it's smaller than a breadboard. The storage is pr ...
Read more

›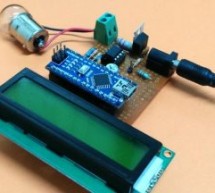 As electronics engineers, we always depend upon meters/instruments to measure and analyse the working of a circuit. Starting with a simple multimeter to a complex power quality analysers or DSOs everything has their own unique applications. Most of these meters are readily available and can be purchased based on the parameters to be measured and their accuracy. But sometimes we might end up in a situation w ...
Read more

›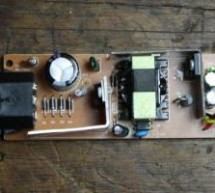 Introduction Power supplies are everywhere these days. With the advent of switching power supplies, the cost of high-current supplies has radically dropped. Maybe you've noticed how the large, heavy, wall-wart style adapters are no longer lurking around your baseboards, falling out of their sockets? Or occupying several of your valuable power-strip positions? But not all power supplies are created equal. Wh ...
Read more

›