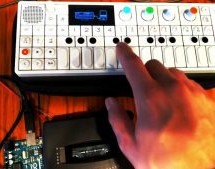 Variable-speed playback cassette players were already the cool kids on the block. How else are you going to have any fun with magnetic tape without ripping out the tape head and running it manually over those silky brown strips? Sure, you can change the playback speed on most players as long as you can get to the trim pot. But true variable-speed players make better synths, because it's so much easier to ch ...
Read more

›
I've had an AC692N developer board at home for a long time, and now I want to make a music player that works with the STONE serial touch screen. The following functions need to be implemented: 1. Play MP3 files in the USB flash drive 2. Connect the mobile phone with Bluetooth and play mobile music 3. Music playback of AC692N can be controlled through the STONE touch screen. Music pause, previous song contro ...
Read more

›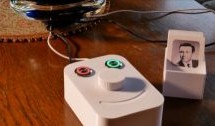 Microwaves used to be simple to use. Set the dial for the desired time, and hit start. Then, everything went digital and the average microwave now takes between four and six button presses in precise order just to start heating. Music players have gone down a similar path, and those that grew up in the era of vinyl records can find modern digital media simply too hard to work with. To solve this problem, [a ...
Read more

›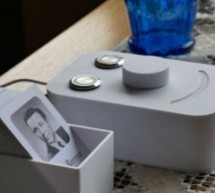 Using an Arduino Uno micro-controller together with RFID Cards a unique digital jukebox has been created aptly named Juuke. Watch the demonstration video below to learn more about the easy-to-use system designed specifically children and the elderly to be able to play their favourite music. The Juuke Box works by using RFID cards to play specific songs from an SD card. You could also play the songs randomly ...
Read more

›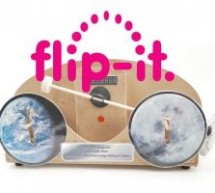 https://youtu.be/1QCvlQLj2JA Origins: This is a game I developed over a couple of years 2018-2019 It was originally called "Stupid Flip" and came out of my interest in creating simple and fun interactive games that could also be used for teaching coding. This is about the simplest game imaginable and involves flipping an arm from one player to another with a card (token) attached to the end with a magnet. T ...
Read more

›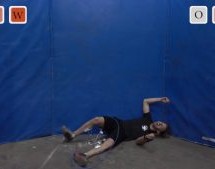 QWOP was a flashgame released by [Bennett Foddy] in the distant past. Players would use individual keys to trigger muscle spasms in their character's legs, attempting to sprint as far as possible without hitting the ground. Hackaday alumus [The Hacksmith] wanted to recreate this in real life, and set to work. Initially planning to hack some TENS units to cause muscle contractions, instead a pair of lit ...
Read more

›
The Global Ultrasonic Range Finder Market research report provides an effective industry outlook, future trends and dynamics for market growth rate, market size, trading and key players of the industry's information with forecast. The market has been forecasted based on revenue (US$ Mn) and volume (in thousand units) from 2019 to 2023. The report provides key information regarding market size, market share, ...
Read more

›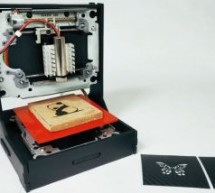 The YouTube channel DIY Builder has published and created a DIY Arduino laser engraver which is powered by an Arduino Nano development board and is fitted with a 200-250mW 650nm Laser Module. Check out the video below to learn more about the DIY Arduino laser engraver constructed using the innards from an old PC DVD player. A full list of all components has been provided enabling you to get everything ready ...
Read more

›
In this project I will show you how you can make an Arduino Touch Screen MP3 Music Player and Alarm Clock. You can watch the following video or read the written tutorial below. If we enter the Music Player we can start playing the music by pressing the big "Play" button in the middle of the screen. Right beside it, there are two more buttons, for playing the previous or the next song. Above these buttons th ...
Read more

›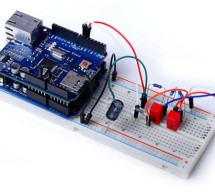 Our NetPlay project is built on a standard breadboard. In our previous Arduino masterclass we briefly introduced the Ethernet Shield an Arduino expansion board that adds Ethernet connectivity plus microSD card storage. We used that storage as the basis of a simple one-button digital audio player. It was functional but limited to 8-bit mono WAV files with a 19kHz sample rate. We also gave you the software to ...
Read more

›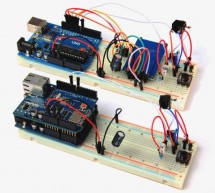 So far in this series we've had a diverse look at how Arduino can interact with a range of real-world devices from servo motors to ultrasonic range finders TVs to humidity sensors. Now we'll see if we could get the Arduino to make a few sounds. We'll actually do a bit better than that – we'll look at the importance of pulse width modulation (PWM) to microcontrollers by building our own digital audio player ...
Read more

›