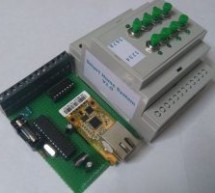 Hello, I am Michalis Vasilakis from Ardumotive.com and in this Instructables guide I will show you how you can easily make your own smart home system based on Arduino uno and an Ethernet module (or shield). You will be able to use this system from any device (mobile phone, pc, tablet) because the user interface (1st image) is accessible through a browser window. Because of that, it supports all op ...
Read more

›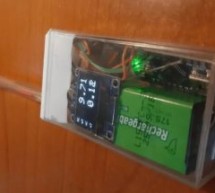 Instructables member "rgco" has published a great tutorial to the project site providing details on how you can create your very own DIY magnetometer or Gaussmeter to measure the strength of magnetic fields. A magnetometer is an essential tool to test the strength of permanent magnets and electromagnets and to understand the field shape of nontrivial magnet configurations. "If it is sensitive enough it can ...
Read more

›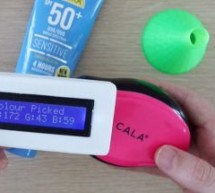 Off the shelf RGB colour pickers allowing you to extract and objects RGB values can range from a few hundred dollars to thousands depending on your needs. If you would prefer to build your very own portable RGB colour picker allowing you to extract colours in RGB valves from real like objects you may be interested in a new project published to the official Arduino blog this week. "If you want a red piece of ...
Read more

›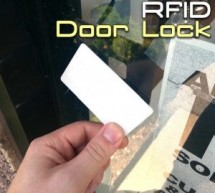 Here we are with the classic RFID door lock. It's classic in that whole, "We live in the future and take it for granted at this point" sense. In this tutorial, we will set up a door latch that can be opened with the swipe of an RFID Tag! We will program a list of acceptable 'key' cards that will unlatch the door for a specified amount of time. This is a really simple project, but it does require that you al ...
Read more

›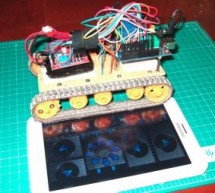 https://youtu.be/J3DwgZvD2js After trying to remote tracked robot by IR remote control.I have proceed to control same robot platform by Bluetooth Arduino controller via Android application.This method is more reliable,longer distance,pretty Android application enhancement. Same principle,low cost play and home level technical skill.Programming khownledge is not necessary. Thanks for free download Ardui ...
Read more

›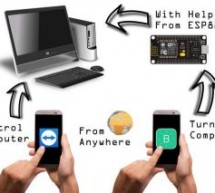 https://youtu.be/QhhOxIe02Ok Have you ever wanted to start your computer while you are away from home to access some files? Or maybe you wanted to start a download of a new game, so that it would be done when you got home. This project will show how to start and control your computer from anywhere in the world. We will use a NodeMCU and the Blynk app to start the computer. After it has been turn on, the Tea ...
Read more

›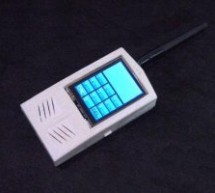 Note that ArduinoPhone V2.0 had been published at Jan 26, 2016, click to view more details. Combining Arduino and other shield modules, we make a mobile phone named Arduino Phone. Meanwhile, we printed a shell for it with the 3D printer. Although it's not such fine as you think, even a little bit clunky, it's still very cool. That is the point this is a cell phone made by ourselves. While, we can't install ...
Read more

›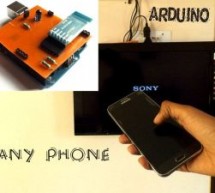 Do you want to control your TV and several other gadgets that are IR controlled? Ya but my phone doesn't support it because it doesn't have an IR blaster.Don't worry here a gadget that gives IR control to any phone and the thing it needs is bluetooth!! YES!! bluetooth!! The gadget also increases the range of your control!! As it covers the distance range of bluetooth as well as infrared!! It was made in ver ...
Read more

›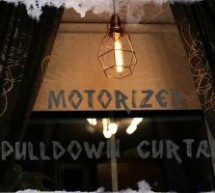 https://youtu.be/v0-TlGm9BxM I pull my curtain up and down a couple of times a day. If I watch a movie I pull it down and then, I pull it up to get better lighting. I also pull it down when I go to sleep and I pull it up again when I wake up. I want this process to be automatic, if my curtain rises before I wake up, it will be easier for me to wake up when the clock goes off. Just like those night lights th ...
Read more

›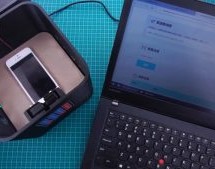 Phones are pretty great. Used as telephones, they can save us from bad situations and let us communicate while roaming freely, for the most part. Used as computers, they often become time-sucking black holes that can twist our sense of self and reality. Assuming they pick up when you call, phones are arguably a good thing for kids to have, especially since you can hardly find a payphone these days. But how ...
Read more

›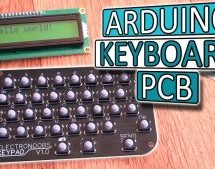 If you want to add a keypad to your Arduino project, the options are pretty limited. There's that red and blue 4×4 membrane we've all seen in password-protected door lock projects, and the phone layout version that does pretty much all the same tricks. Isn't it time for a full Arduino-compatible keyboard? [ELECTRONOOBS] thinks so. This 41-button Arduino keyboard PCB is a stepping stone to his next proj ...
Read more

›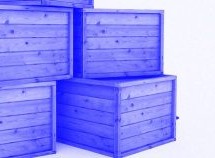 If you've recently found yourself spending too much time looking at memes on your phone, or you've noticed you are becoming unnervingly familiar with Netflix's back catalogue of obscure conspiracy theory documentaries, it might be time to find a new hobby. Preferably one that's not going to rot your brain. And if you happen to have an interest in science and technology, you probably won't find a cooler hobb ...
Read more

›