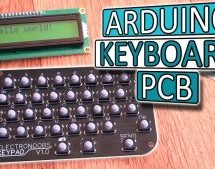 If you want to add a keypad to your Arduino project, the options are pretty limited. There's that red and blue 4×4 membrane we've all seen in password-protected door lock projects, and the phone layout version that does pretty much all the same tricks. Isn't it time for a full Arduino-compatible keyboard? [ELECTRONOOBS] thinks so. This 41-button Arduino keyboard PCB is a stepping stone to his next proj ...
Read more

›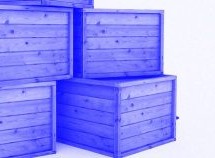 If you've recently found yourself spending too much time looking at memes on your phone, or you've noticed you are becoming unnervingly familiar with Netflix's back catalogue of obscure conspiracy theory documentaries, it might be time to find a new hobby. Preferably one that's not going to rot your brain. And if you happen to have an interest in science and technology, you probably won't find a cooler hobb ...
Read more

›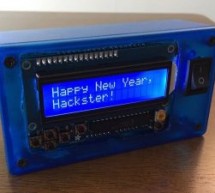 This Arduino-based pager by  Mike Schaus will allow you to send and receive real SMS text messages. This messaging device has its own SIM card and phone number. In order to build this project you need the following parts: 1* Arduino UNO 1*Hologram SIM Card w/Device Management 1*Arduino GSM shield V2 1*Adafruit LCD Shield Kit w/ 16×2 Character Display 1*Hammond Project Box 4.7 x 2.6 x 1.4 Translucent Blue An ...
Read more

›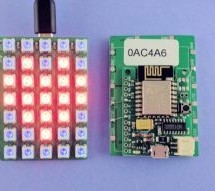 Last Thursday I had a lot of fun doing a workshop at my college (UMass Amherst) where I taught students to use a WiFi-enabled Color LED matrix combined with Javascript programs to create animations displayed onto the LED matrix. The matrix is made of 5×7 WS2812 (NeoPixel) LEDs. I've actually designed it two years ago and wrote a blog post about it. Back then I was using an Arduino-compatible SquareWear Mini ...
Read more

›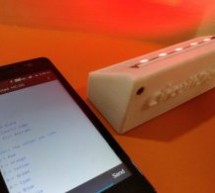 Smart Phone Controlled Arduino Mood Light with Alarm I recently purchased the Neo Pixel LED strip and was quite impressed by the way it works. The tiny LED's have an inbuilt driver IC which helps us to control each LED individually and can produce a wide spectrum of colors. Being a garish person who is obsessed with colours I really loved watching these tiny LED's changing colors so I decided to build somet ...
Read more

›
Step 1 Scavenging Parts What I'd like to do for this crazy/ambitions project is turn an old cell phone into a smartwatch. So obviously an old cell phone is required. The primary reason for this project is simply that I had an old cell phone laying around and wanted to find a creative way to repurpose it. The one I had is a Nokia 1100, but most other old cell phones would work, so long as you can find the sc ...
Read more

›
I needed a Lux meter for testing flashlights. There are some good lux meters available in the $15-25 range, but shipping always takes a long time and I needed it now. That's when I realized that I had an unused BH1750 light meter module laying around, which I bought some time ago but never used it. So I grabbed an Arduino, a Nokia 5110 LCD, wired everything up on a breadboard and had a functioning lux meter ...
Read more

›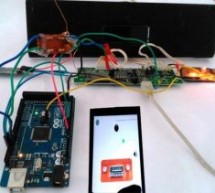 In this project we will use an existing FM radio which went repair a long time ago, to convert it into a Smart Wireless FM Radio controlled using Phone, with the help of Arduino and Processing. We can convert any manually operated electronic device into a Smart Device using the same procedure.  Every electronic device operates with the help of signals. These signals might be in terms of voltages or currents ...
Read more

›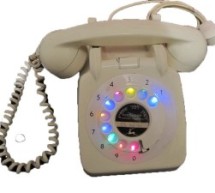 Introduction The Rotary Emotiphone is a vintage rotary phone that tweets mood emoticons. It has a predefined list of 10 emoticons, each assigned to a digit, so that when you are happy / sad / drunk / etc., you pick up the handset and dial a mood. Could've gone for more complex messages using 2-digit code convention, but eventually decided to keep it simple. The idea was conceived while I was preparing portf ...
Read more

›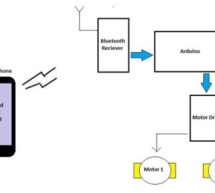 The Android phone that stays in your hand most of the time is useful in many other applications apart from Whatsapp, Facebook; appliances; monitor your health parameters. How it would be if it can control a Robot, which can assist in your daily work. With this project you can make a robot that can be controlled by an Android Phone, over Bluetooth Communication.The robot is built around Arduino interfaced wi ...
Read more

›
An old rotary phone can be used for a number of purposes in your Arduino projects - use it as a novel input device, or use the Arduino to interface a rotary phone to your computer. This is a very basic guide describing how to interface the dial to an Arduino, and get the number dialed passed into a computer over the Arduino's serial link. Step 1: Remove the dial from the phone First step is to remove ...
Read more

›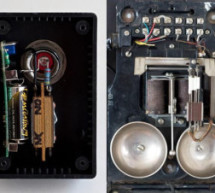 Bryan Zimmer emailed us this fantastic retro-themed DIY hack, a most timely submission as we just revisited the noir art deco-science fiction classic Dark City and we think this would have perfectly fit in the world (or in Adama's quarters on BSG). Bryan gives step-by-step instructions of how he converted a 1940's Swedish-made Ericsson bakelite original into a wireless doorbell... This project combines a ba ...
Read more

›