If you want your kids to get off of their tablets and phones this summer, you need something exciting to spark their interest. And what's cooler than a robot dog you can build and code yourself?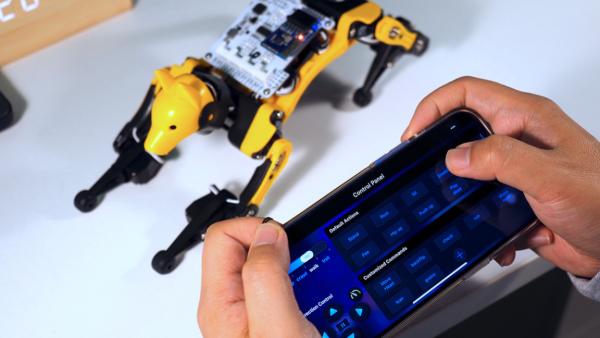 The previously featured Petoi Bittle is a DIY kit that allows you to create your own open-source bionic robot dog(opens in a new tab) that fits in the palm of your hand. It's suitable for kids 14 and over to build themselves and kids of all ages to enjoy with the supervision of an adult. Fully funded on Kickstarter (and then some) with over half a million dollars, the Petoi Bittle is a fun way for kids and adults to work on their STEM skills while bringing something tangible to life. It's much more satisfying than simply reading a textbook.
Once assembled, the Bittle is highly programmable (with Scratch, C++, and Python) and highly extensible (with Raspberry Pi and Arduino). There's no need to be a professional coder, though. The open-source platform, called OpenCat, can be adapted for your own purposes so you can run any customized version on your robot dog. Plus, you can share tricks and tips and learn from others in the community as you go. Mount a Raspberry Pi chip on it or customize an Arduino board to add AI capabilities or coordinate instinctive movements. The configurations and capabilities are endless, keeping your kiddos occupied for long enough that they'll forget about TikTok for a while.
Source: Save 20% on this DIY robot dog to keep the kids busy this summer