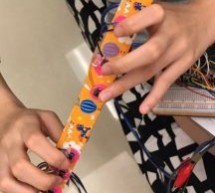 https://youtu.be/Cy4meKH5UAY https://youtu.be/Xb691A9sYRc As one of the top ten common instruments played worldwide, the amount of beginners studying the flute comes in quite a quantity. While The "Flute" of Imitation does not train one's breath control, the "instrument" concentrates on the fundamental fingerings, crucial to familiarize with for every player when player higher-level tunes. The "Flute" of im ...
Read more

›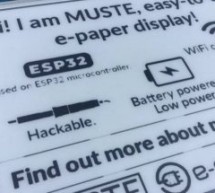 Makers developers and small businesses may be interested in a new Wi-Fi enabled e-paper display that will soon be launching via the Crowd Supply website offering a display that can be programmed using the Arduino IDE and is based on the ESP32. "A powerful, Wi-Fi enabled ESP32 microcontroller makes this six-inch e-paper display – recycled from a Kindle e-reader – incredibly easy to control. Just plug in a US ...
Read more

›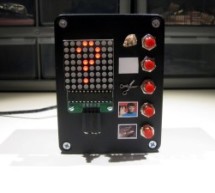 Introduction: Okay, I cheated. Any similarities between previous Instructables uploaded by me and the graphics, pictures, text and / or programming code is purely intentional. It certainly made putting this one together a whole lot easier. This Instructable is my Arduino version of the Rock Paper Scissors Lizard Spock game devised by Sam Kass and Karen Bryla. I followed their rules so it has the same game p ...
Read more

›