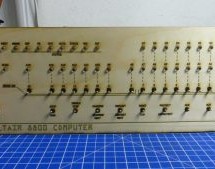 [Dirk] posted a video (you can see below) titled, "Mystery Retro Project Start." That turned out to be the first of a multipart series on his Altair 8800 Again simulator. The front panel appears to be laser cut and in some future video episodes, we expect to see him simulate the CPU with a Teensy. There have been plenty of 8800 clones ranging from projects that recreate the original PCBs, to those that just ...
Read more

›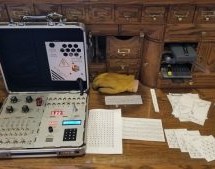 Escape rooms are awesome for people who like to solve puzzles, see how things work, or enjoy a mystery. Everyone reading this falls into at least one of those categories. We enjoy puzzles and mysteries, but we have a fondness for seeing how things work. To this end, we direct your attention to [doktorinjh]'s "Bomb Disarming Puzzle in a Suitcase" Game, which is a mysterious puzzle box he built himself. ...
Read more

›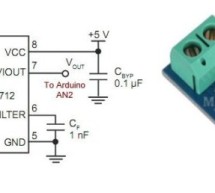 This is an updated version of Solar Panel Charge Controller Using Arduino. Solar Panel Battery Charge Controller Using Arduino Pictures of Power box and Arduino solar charge regulator: Charge Regulator with Power Box Connections to Regulator Inside the Box The output voltage of the ACS712 is 2.5V with no input while the spec sheet specifies 66 to 185 mV/A output sensitivity. That's a broad range and given t ...
Read more

›
Have you ever struggled with audio settings in control panel in middle of a VoIP call? Or, wondered if the other guy can hear you properly? I have. My work requires great deal of remote conference calls using PC. The first thing I wonder always when starting is if my audio settings -- mic volume, input selection, mute/unmute, speaker volume -- are in order. Typically, they are not and it takes a while to fi ...
Read more

›