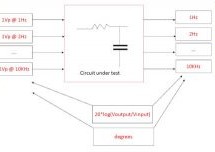 Introduction Frequency domain analysis is very important to know more about any system/ circuit or transfer function that we deal with. And the first thought comes to our mind about frequency domain analysis is "Bode plot". Bode plot is a combination plot of magnitude and phase difference of output vs. input of a cosine wave of single frequency, when it is applied to a circuit. Each of these cosine wave (si ...
Read more

›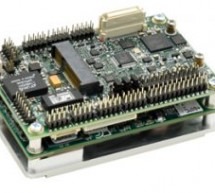 Zeta is a Single Board Computer (SBC) from Diamond Systems that combines a COM Express Mini Type 10 module based on Apollo Lake or Bay Trail SoCs with a DAQ-rich carrier, and a heat spreader mounted below. The Zeta COM Express Mini Type 10 supports the quad-core Atom E3940 and Pentium N4200 from Intel's Apollo Lake generation, as well as a dual-core Atom E3825 from the earlier Bay Trail family. Measures 84m ...
Read more

›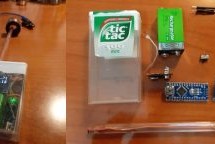 With the rise of affordable 3D printers, we just don't see the projects in Tic Tac boxes that we used to. That's kind of a shame. Not only are you upcycling existing plastic when you use one, they're decently sized component vessels for pocket builds such as [rgco]'s portable magnetometer, especially if you can get the 100-count box. Best of all, they're see-through! Sure, you could get a magnetometer app f ...
Read more

›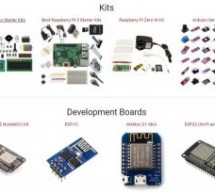 Arduino is an open-source electronics platform or board, as well as the software used. Arduino boards are meant to read an input and turn it into a corresponding output, such as turning a Twitter notification into an email notification should someone desire that functionality. Instructions are sent using the Arduino programming language and Arduino software. The main reason why Arduino has so much widesprea ...
Read more

›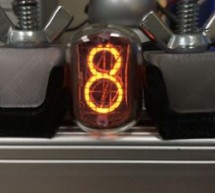 A Nixie Tube is a Neon gas-filled tube, that has a wiremesh anode with various cathodes shaped like numbers or symbols. Back in the 1950s they were used in computers, calculators, and laboratory equipment. Nixie tubes were replaced by LEDs and VFDs(vacuum fluorescent displays)in the 1970s. They were too costly to to mass produce so they were no longer used in most new products. Spice up your next project by ...
Read more

›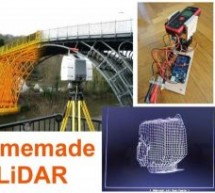 Some days ago I bought a laser rangefinder (Uni-T UT390b, f.e. http://www.dx.com/de/p/uni-t-ut390b-45m-laser-dist...) to realise a simple LiDAR. The rangefinder has an accuracy of +/- 2mm and is able to measure distances up to 45m. This will be enough for my living room ;-) You'll also need: * Arduino Mega (because of more than one Serial Outputs) * 2 Servos * Servo tilt (f.e. http://physicalcomputing. ...
Read more

›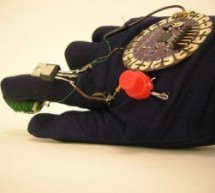 For a class assignment, I needed to make something fabric-based which took an Arduino, some programming, and at least two inputs and outputs. After sketching a few different ideas, I hit on this one: an electromagnetic glove for MagnetoGirl. It sprang to life for me, because magnetism is an invisible force which can seem magical. Also, a superhero can be given life, character, and (the best part) a cool cos ...
Read more

›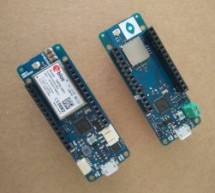 First unveiled over the weekend at World Maker Faire New York, Arduino has introduced a pair of new IoT boards with embedded LoRa and GSM capabilities. The Arduino MKR WAN 1300 and MKR GSM 1400 are designed to offer a practical and cost-effective solution for developers, makers and enterprises, enabling them to quickly add connectivity to their projects and ease the development of battery-powered IoT edge a ...
Read more

›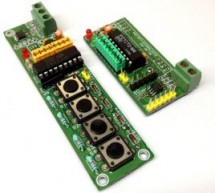 4 Channel 2 core twisted pair remote controller built using PT2262, PT2272-M4 IC from Princeton technology and MAX485 IC from Maxim. PT2262 is an Encoder (Transmitter), PT2272-M4 Decoder (Receiver) and MAX485 works as bridge for twisted pair communication between encoder and decoder. The receiver provides 4 channel Momentary outputs. All outputs are TTL level and can be interfaced with other circuits or rel ...
Read more

›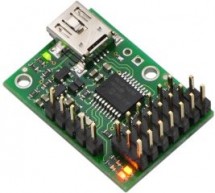 The Micro Maestro is the first of Pololu's second-generation USB servo controllers. The board supports three control methods — USB for direct connection to a PC, TTL serial for use with embedded systems, and internal scripting for self-contained, host controller-free applications — and channels that can be configured as servo outputs for use with radio control (RC) servos or electronic speed controls (ESCs) ...
Read more

›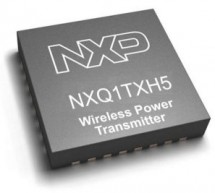 Adding wireless charging to furniture and other consumer goods is a nice way to add some oomph to an otherwise boring product. NXP's NXQ1TXH5 provides an interesting, albeit difficult-to-prototype way around the problem. Creating a Qi-compatible is as easy as assembling the example circuit shown in figure one. From a technical point of view, the diagram is full of decoupling capacitors but does not require ...
Read more

›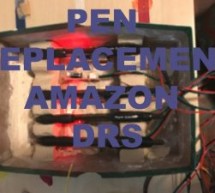 A pen holder that determines when there are two or less pens and triggers an Amazon pen set replacement. Things used in this project Hardware components Arduino MKR1000 × 1 Crayola Air Dry Clay × 1 OpenBuilds Micro Limit Switch × 5 Software apps and online services Arduino IDE Amazon Web Services AWS SNS Hand tools and fabrication machines Soldering iron (generic) Story I used the Arduino MKR1000 as the mic ...
Read more

›