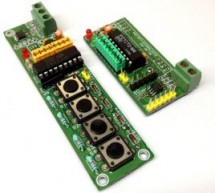 4 Channel 2 core twisted pair remote controller built using PT2262, PT2272-M4 IC from Princeton technology and MAX485 IC from Maxim. PT2262 is an Encoder (Transmitter), PT2272-M4 Decoder (Receiver) and MAX485 works as bridge for twisted pair communication between encoder and decoder. The receiver provides 4 channel Momentary outputs. All outputs are TTL level and can be interfaced with other circuits or rel ...
Read more

›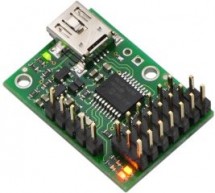 The Micro Maestro is the first of Pololu's second-generation USB servo controllers. The board supports three control methods — USB for direct connection to a PC, TTL serial for use with embedded systems, and internal scripting for self-contained, host controller-free applications — and channels that can be configured as servo outputs for use with radio control (RC) servos or electronic speed controls (ESCs) ...
Read more

›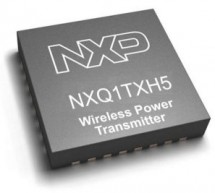 Adding wireless charging to furniture and other consumer goods is a nice way to add some oomph to an otherwise boring product. NXP's NXQ1TXH5 provides an interesting, albeit difficult-to-prototype way around the problem. Creating a Qi-compatible is as easy as assembling the example circuit shown in figure one. From a technical point of view, the diagram is full of decoupling capacitors but does not require ...
Read more

›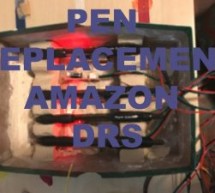 A pen holder that determines when there are two or less pens and triggers an Amazon pen set replacement. Things used in this project Hardware components Arduino MKR1000 × 1 Crayola Air Dry Clay × 1 OpenBuilds Micro Limit Switch × 5 Software apps and online services Arduino IDE Amazon Web Services AWS SNS Hand tools and fabrication machines Soldering iron (generic) Story I used the Arduino MKR1000 as the mic ...
Read more

›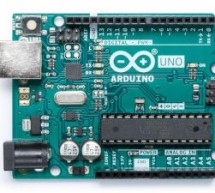 Arduino Uno is a microcontroller board based on the ATmega328P (datasheet). It has 14 digital input/output pins (of which 6 can be used as PWM outputs), 6 analog inputs, a 16 MHz quartz crystal, a USB connection, a power jack, an ICSP header and a reset button. It contains everything needed to support the microcontroller; simply connect it to a computer with a USB cable or power it with a AC-to-DC ad ...
Read more

›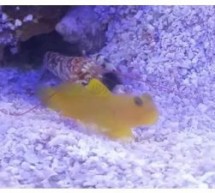 A Reef / Saltwater Aquarium controller based on an Arduino Mrk1000 and controlled remotely by an Universal Windows Platform app. Things used in this project Hardware components Arduino MKR1000 × 1 Adafruit Perma-proto board full size × 1 Adafruit I2C logic level converter × 1 Adafruit RGB LCD Shield Kit I2C 16x2 × 1 SainSmart 2-Channel Relay Module × 1 Holdding DS3231 AT24C32 IIC Any ds3231 will work. × 1 S ...
Read more

›
I wanted to probe a PCB at work to see how a ~500MHz differential clock was behaving. My trusty 100MHz oscilloscope was no use, it was too slow to see anything and unfortunately I couldn't quite justify buying a $3k differential probe for my faster scope just for this. There are a bunch of DIY probes to be found on the internet but none that seemed to work really well. But then I thought "how hard can it be ...
Read more

›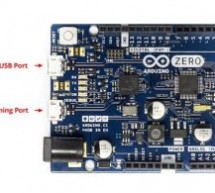 I had to delve deep into the code, but I finally got nodebots working on an Arduino Zero Story I recently received an Arduino Zero, arduino.cc's latest offering. I'd been experimenting with nodebots, so I decided my first Arduino Zero project would be a nodebot. Anna Gerber has an excellent tutorial for doing nodebots using Arduino at http://node-ardx.org/ Not only is it well written and suitable for beginn ...
Read more

›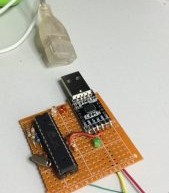 Purpose and concept The  "LayoutLights" concept was born when I wanted to remotely control (using a PC with a USB port)  the lights on the train layout. I wanted to be able to switch on and off all the lights in buildings, structures and on platforms, streets and  other locations.The basic principle is simple : * one master controller has  a USB interfact to the PC * the master can control up to 15 slaves, ...
Read more

›