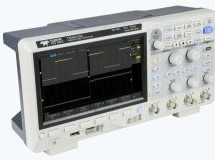 Teledyne LeCroy T3DSO1000 Oscilloscopes are a 2- and 4-channel series of high-speed waveform-capturing devices. The robust T3DSO1000 series can capture up to 400,000wfm/s (in sequence mode), using a 7-inch TFT-LCD to display 256-level, intensity-grading results at 800×480 pixels. This family of oscilloscopes features 100MHz and 200MHzmodels, a digital intelligent trigger system, security erase mode, pass/fa ...
Read more

›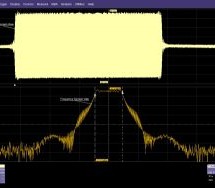 The FFT (Fast Fourier Transform) first appeared when microprocessors entered commercial design in the 1970s. Today almost every oscilloscope from high-priced laboratory models to the lowest-priced hobby models offer FFT analysis. The FFT is a powerful tool, but using it effectively requires some study. I'll show you how to set up and use the FFT effectively. We'll skip the technical description of the FFT, ...
Read more

›
This electronic circuit simulator is highly interactive giving the feeling of playing with real components. It's very helpful for experimentation and visualization. Best of all, thanks to the power of HTML5, no plug-ins are required! The original implementation, in Java, belongs to Paul Falstad who kindly gave his permission for me to build this port. How to use this When the simulator starts up you will se ...
Read more

›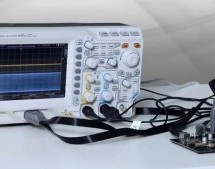 Today, we'll be discussing Rigol's MSO2302A Mixed Signal Oscilloscope from the MSO2000A series. Starting at $1,239, this oscilloscope features 300 MHz bandwidth, with 2 giga-samples per second, a memory depth of 14 megapoints (Mpts), with an option up to 56 megapoints. The large 8 inch high resolution screen typical to Rigol scopes allows for easy review of your data. 2 channel input and has an ethernet con ...
Read more

›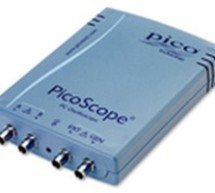 Saelig Company, Inc. announces the availability of the new PicoScope 2000 series oscilloscopes, which are 80% smaller than their predecessors, similar in size to a passport but ¾" thick.  Connected to a PC's USB port for power and communication, they offer bandwidths up to 200MHz, making them ideal for field use while offering the performance of benchtop scopes.   They feature a sample ra ...
Read more

›